1521 Second Avenue Condos
The condominiums at 1521 Second Avenue are an elite group of 143 homes majestically standing over Pike Place Market in beautiful downtown Seattle. When 1521 was completed in 2009 it was already an award winner. The design of the building and the homes took the residential markets breath away.
According to Tom Parsons of OPUS Northwest Residential, the firm that developed 1521 Second Avenue, it "is the product of a dream team who shared a mission to develop the region's finest high-rise residential community." The team came together to build a LEED silver certified glass building which stands more as a sculpture than a condominium building.
The location of the 1521 Second Avenue building, located between Pike and Pine streets, could not be more perfect. Residences merely step outside of the elegant wood and stone entry into some of the most popular attractions in Seattle, such as Pike Place Market, Benaroya Hall, The Seattle Art Museum, and the Retail District. Living at 1521 Second Avenue you have your choice of top restaurants, bars and coffee shops right at your front door.
1521 Second Avenue, Seattle, Washington, 98101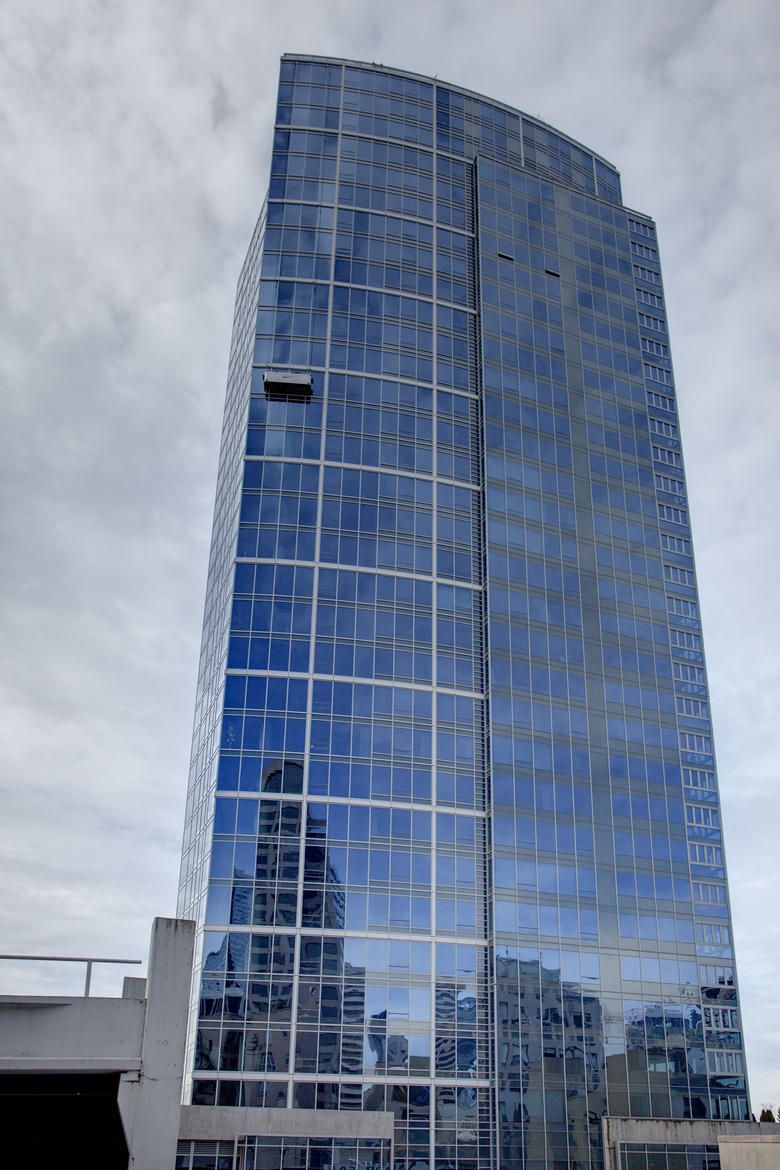 Each home is generously proportioned, with two bedrooms and grand floor to ceiling glass walls which overlook Elliott Bay, Olympia Mountains and/or the city of Seattle. Each floor contains 3-5 homes ranging in square feet from an average of 1,700 sq ft to 2,600 sq ft. As the west coast's most successful condo high-rise one can expect every detail in each home is well thought out and beautifully appointed. Each home leans more towards modern architecture using wood, stone, glass and metal to create a perfect balance to live.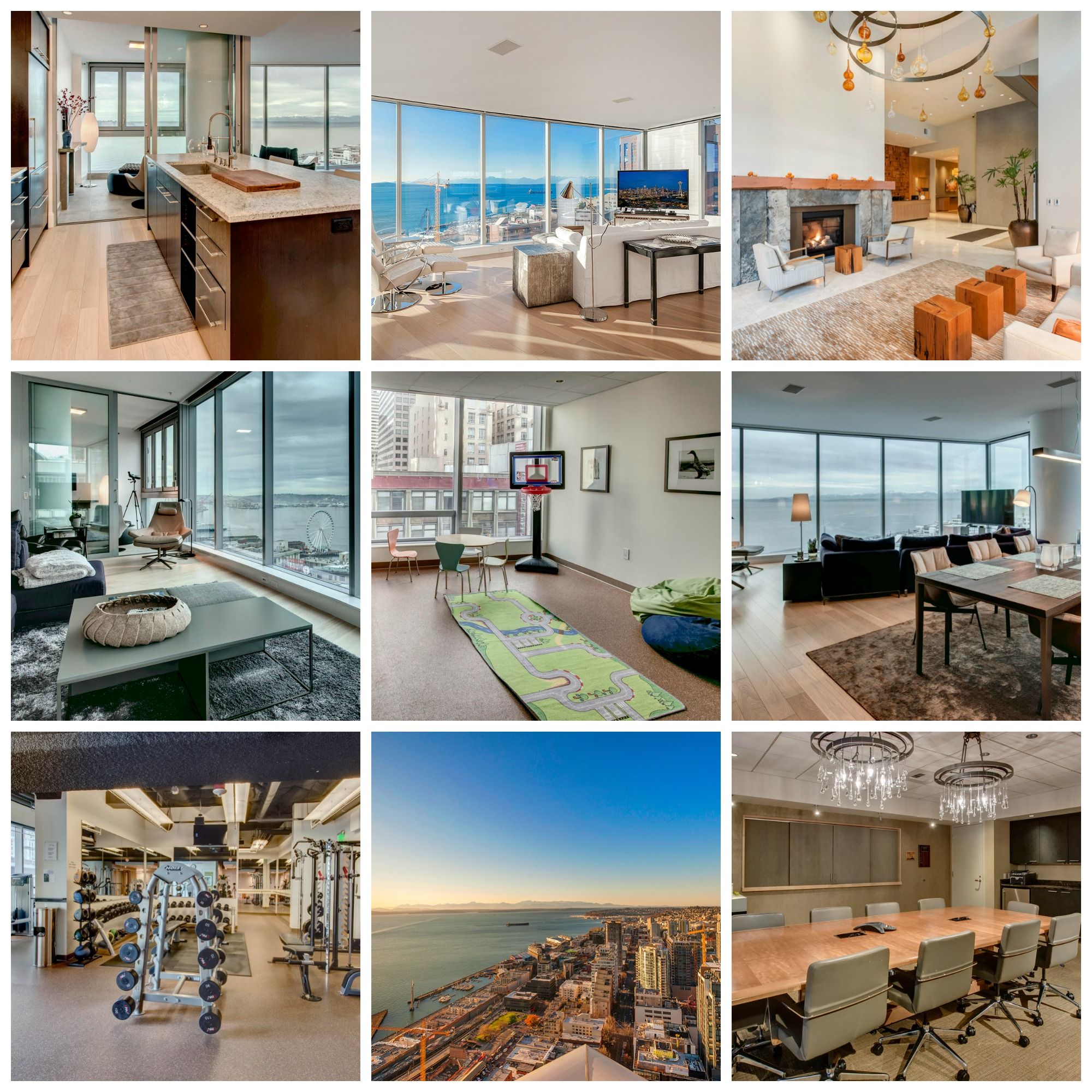 The amenities of 1521 Second Avenue are second to none. At the beautiful front desk there is a 24 hour concierge staff to attend to any and all details, arrangements, recommendations or deliveries the residence and their guests have. There is a stunning lobby area with a stone fireplace which welcomes you and your guests as you come home. The building houses its own yoga and pilates studio, well-equipped gym with a children's playroom across the hall, as well as a bike storage and maintenance area. There is a stunning digital boardroom/conference room available as well as optional office studios for residents. The pet area is protected from the outdoor elements, as well as a cleaning area to wash them. If you are a wine connoisseur there is access to private wine lockers (upon availability). The high-speed residential elevators serve each of the 38 floors and the gorgeous rooftop terrace where you will find outdoor kitchens (complete with Viking gas grills), two fireplaces and seating areas for you to enjoy as a family or with guests. If you are looking for more entertaining space you can also use the skytop lounge. Residents have their own controlled access to the lobby and the parking garage.
This is a breakdown of the average Price Per Square Foot of the 1521 Second Avenue condos: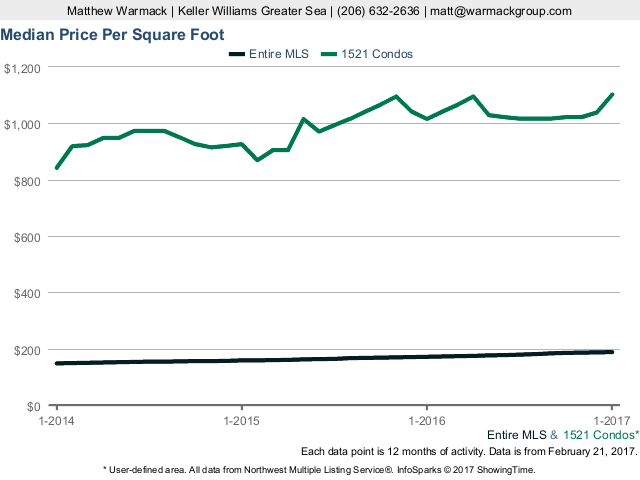 Contact us about listings available at 1521 Second Avenue, or watch the listings on our website for this building and other great properties in and around Seattle.