5 Ways to Explore Seattle's South Lake Union
Seattle's South Lake Union offers a host of activities for designing your own urban adventure. Here are 5 fun ways to plan a day at one of our city's star attractions:
1) Stroll the Promenade Around South Lake Union Park.
Bring your camera to snap scenic shots of this beautiful urban oasis, the brainchild of former Microsoft executive Paul Allen. Pack a picnic lunch and find a spot to view the variety of water activities, from kayaking to paddle boarding, floating on inner tubes, to rowing, sailing and pedaling boats.
Enjoy the water spray feature, a big hit with kids of all ages and the young at heart. Just be sure to protect your camera when you do.
For more information, visit: South Lake Union Park.
2) Tour MOHAI (Museum of Science and Industry).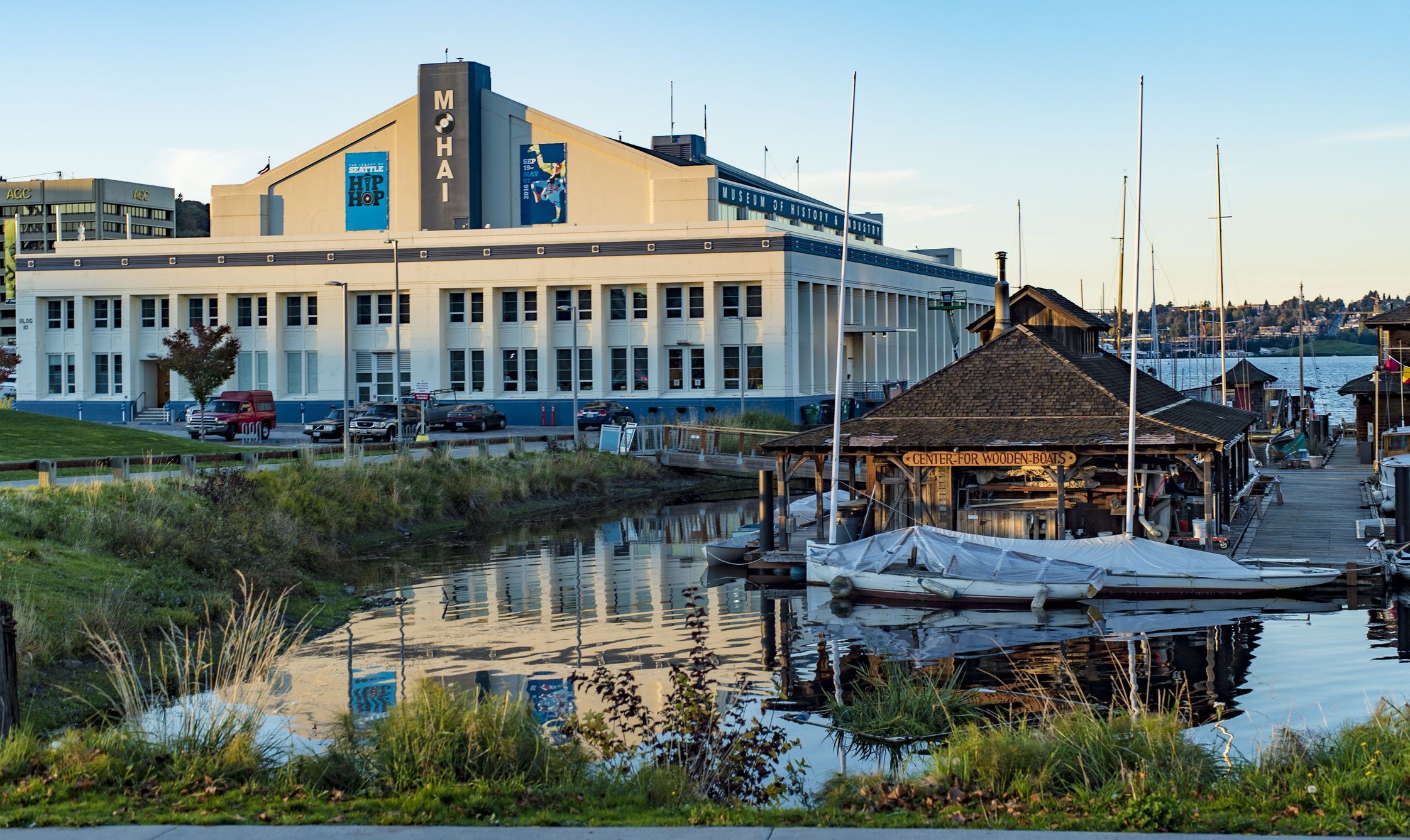 A word of warning about visiting MOHAI: once you begin exploring here, you won't want to leave anytime soon. Start your visit at the permanent exhibit, "True Northwest: The Seattle Journey" for an overview of influences that define Seattle's spirit of adventure as we know it today. Surrounded by waterways like Puget Sound, Lake Washington and several bays, Seattle enjoys a rich history with the maritime industry, which you can see for yourself in the "Maritime Seattle" exhibit. And if you have ever wondered why our city seems to attract exceptional creators and innovators, you can find out at the MOHAI's "Bezos Center for Innovation."
Are you a foodie? Then you will love learning about Seattle's relationship with food in "Edible Seattle: A Delicious Journey," on display now through September 10th 2017. And be sure to visit "Boeing Flight Path" now through July 16th to discover the company's impact on our region.
For more information, visit MOHAI.
3) Rent a Boat at The Center for Wooden Boats.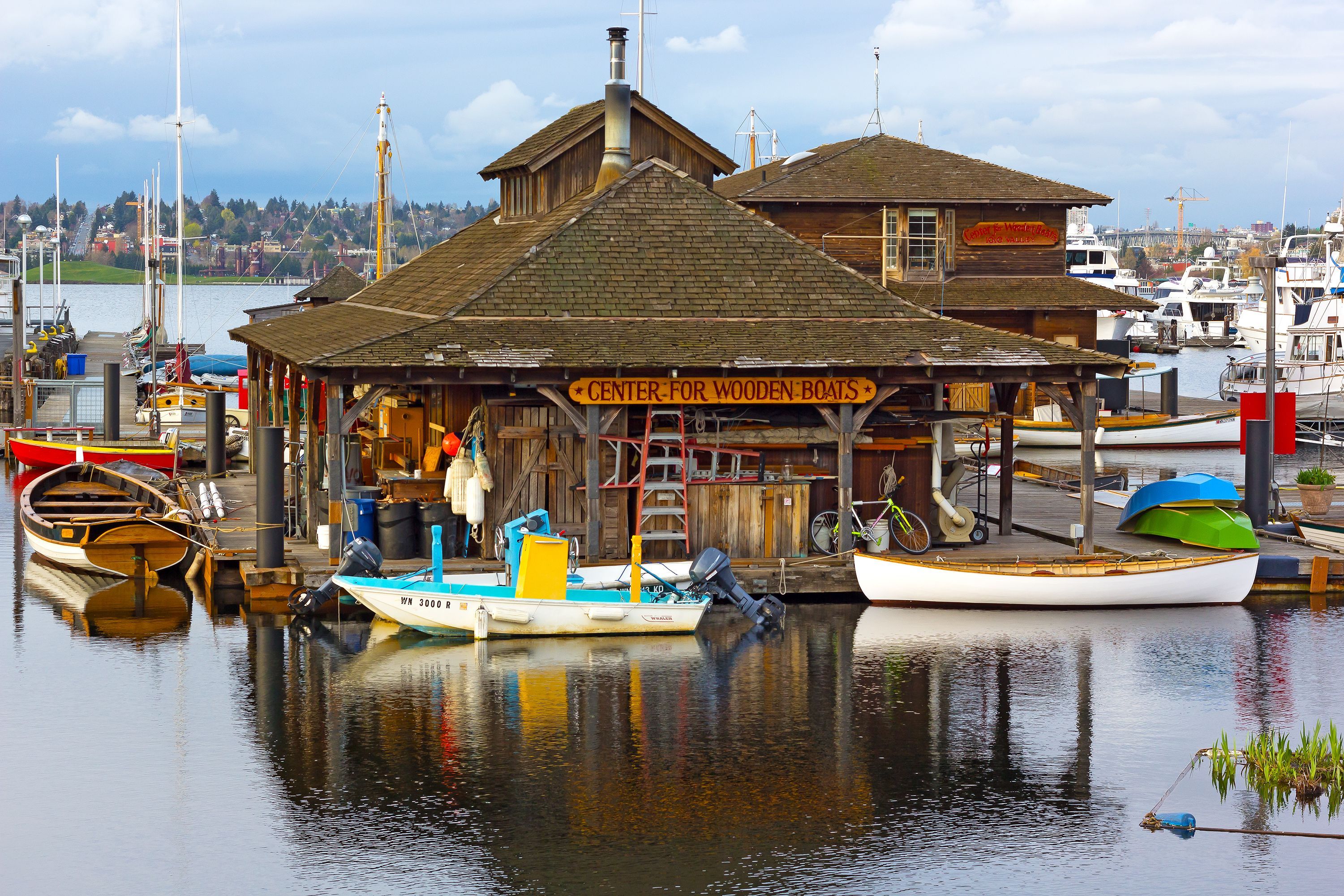 Head to the dock at The Center for Wooden Boats to view the variety of beautiful historic marine vessels on site. At "Dock Toys," a series of interactive exhibits on the docks, learn essential maritime skills like how to master knot-tying, signaling with flags, or measuring water depth.
While it's fun to watch boats in action as they float by on South Lake Union, why not get out on the water yourself? Rent a boat or take sailing lessons and classes at The Center for Wooden Boats. Venture out in a pedal boat, beetle cat or Geary sailboat flattie, among other choices. And don't forget to enjoy the annual Lake Union Wooden Boat Festival over the Fourth of July holiday, July 1st - 4th.
For more information, visit The Center for Wooden Boats.
4) Hop a Lake Union Harbor Cruise.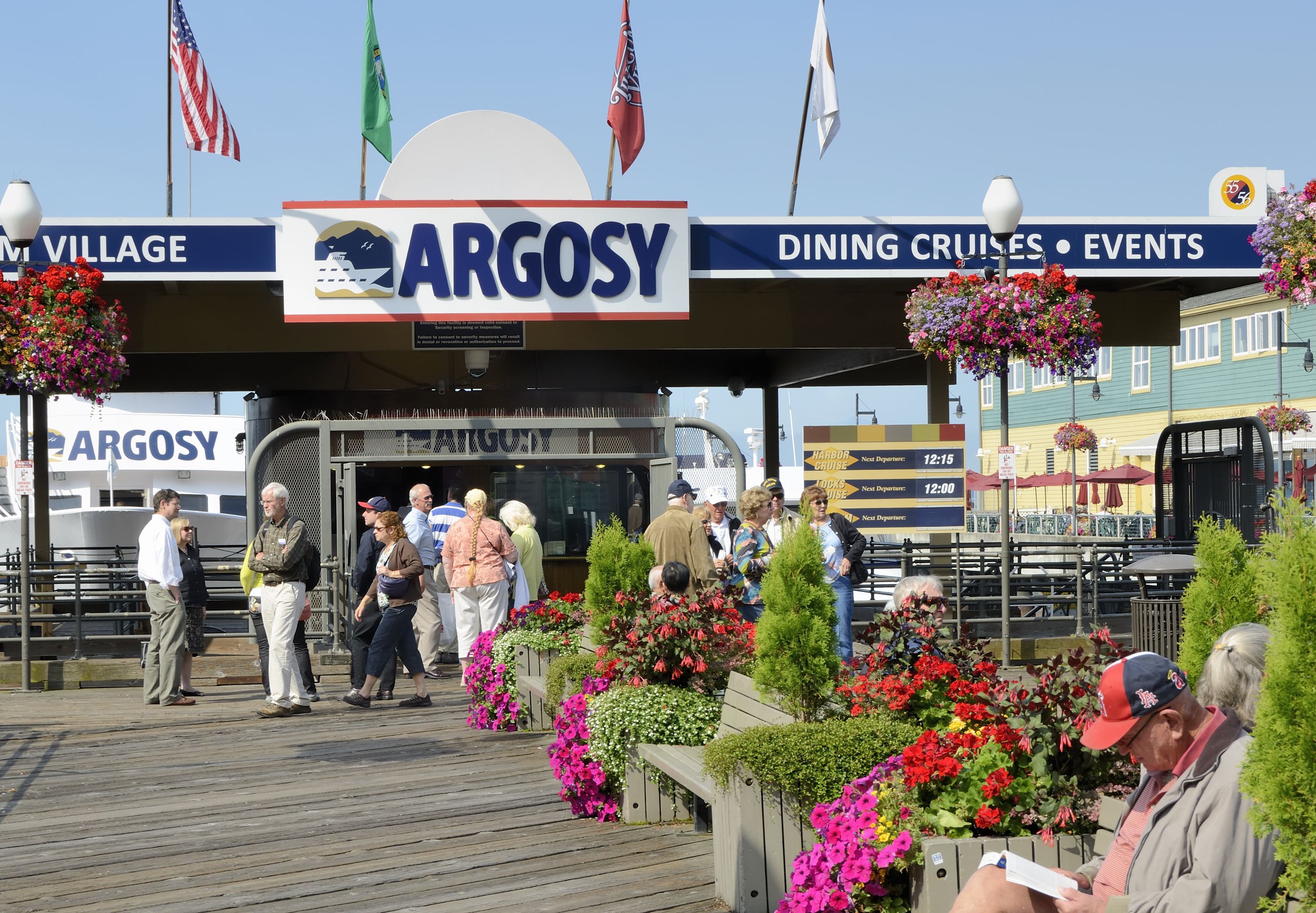 Experience Seattle's love affair with water with Argosy Cruises in a one-and-a-half hour narrated cruise through a few of the city's popular waterways: Lake Union, Portage Bay and Montlake Cut. View Gasworks Park and the University of Washington's Husky Stadium from the comfort of your boat deck while you sip your favorite beverage which you can purchase on board.
For more information, visit Argosy Cruises.
5) Take a Scenic City Flight via Floatplane.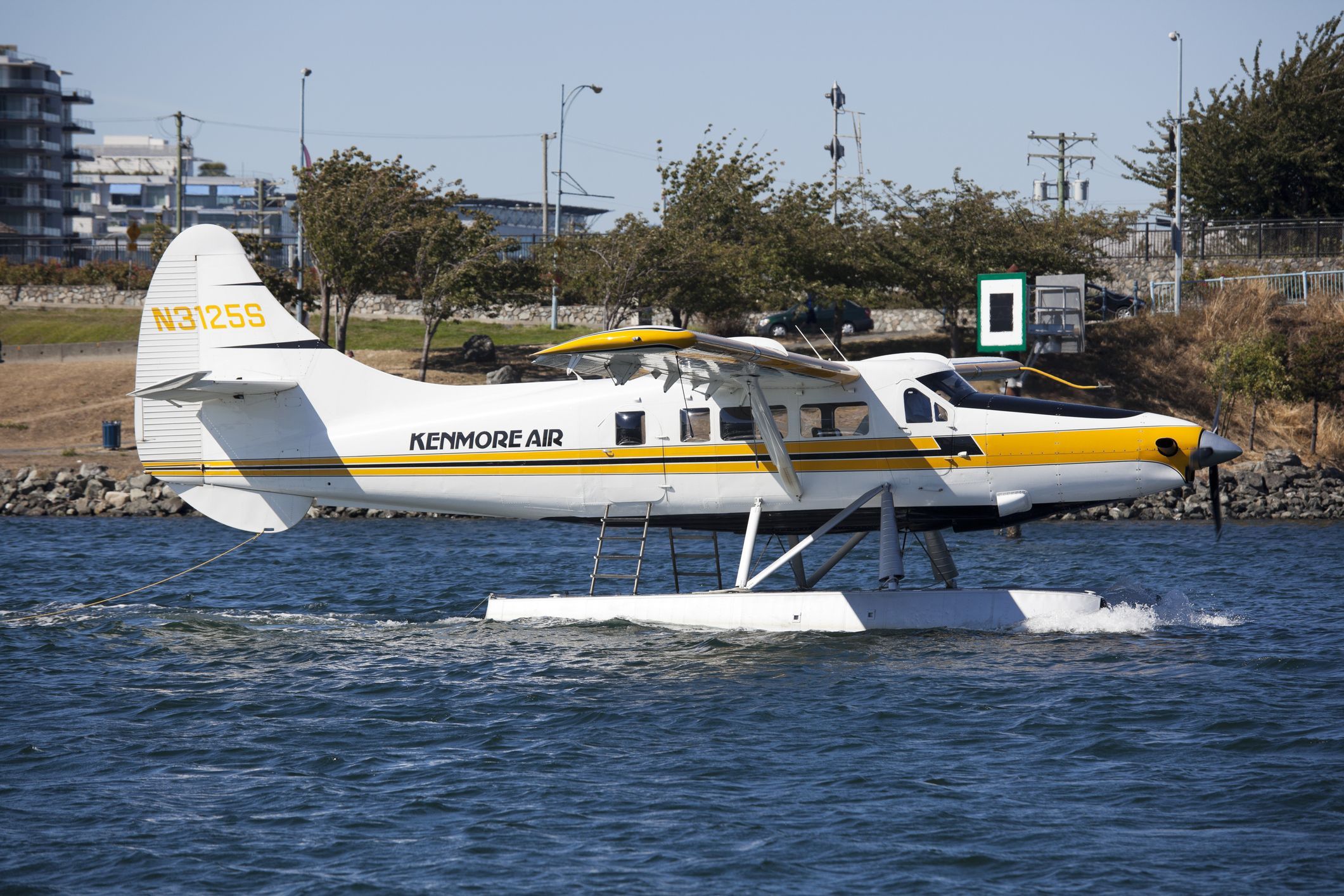 Sure, you can watch Kenmore Air's seaplanes take off and land on South Lake Union, but nothing tops taking a scenic Seattle flight yourself. Experience how it feels to lift off and land from the water rather than a tarmac. On a narrated 20-minute flight, gain a new perspective of the cityscape framed by the natural beauty of the Olympic and Cascade Mountains and the sparkling waters of Puget Sound. Fly high over the University of Washington campus, sports stadiums. houseboat communities and downtown core.
For more information, visit Kenmore Air.