6 Tips for Creating Captivating Container Gardens
One of the best ways to brighten up your home's curb appeal is through the colorful display of captivating container gardens. Garden designer, Wendy Welch, offers these 6 tips for creating your own:
Pots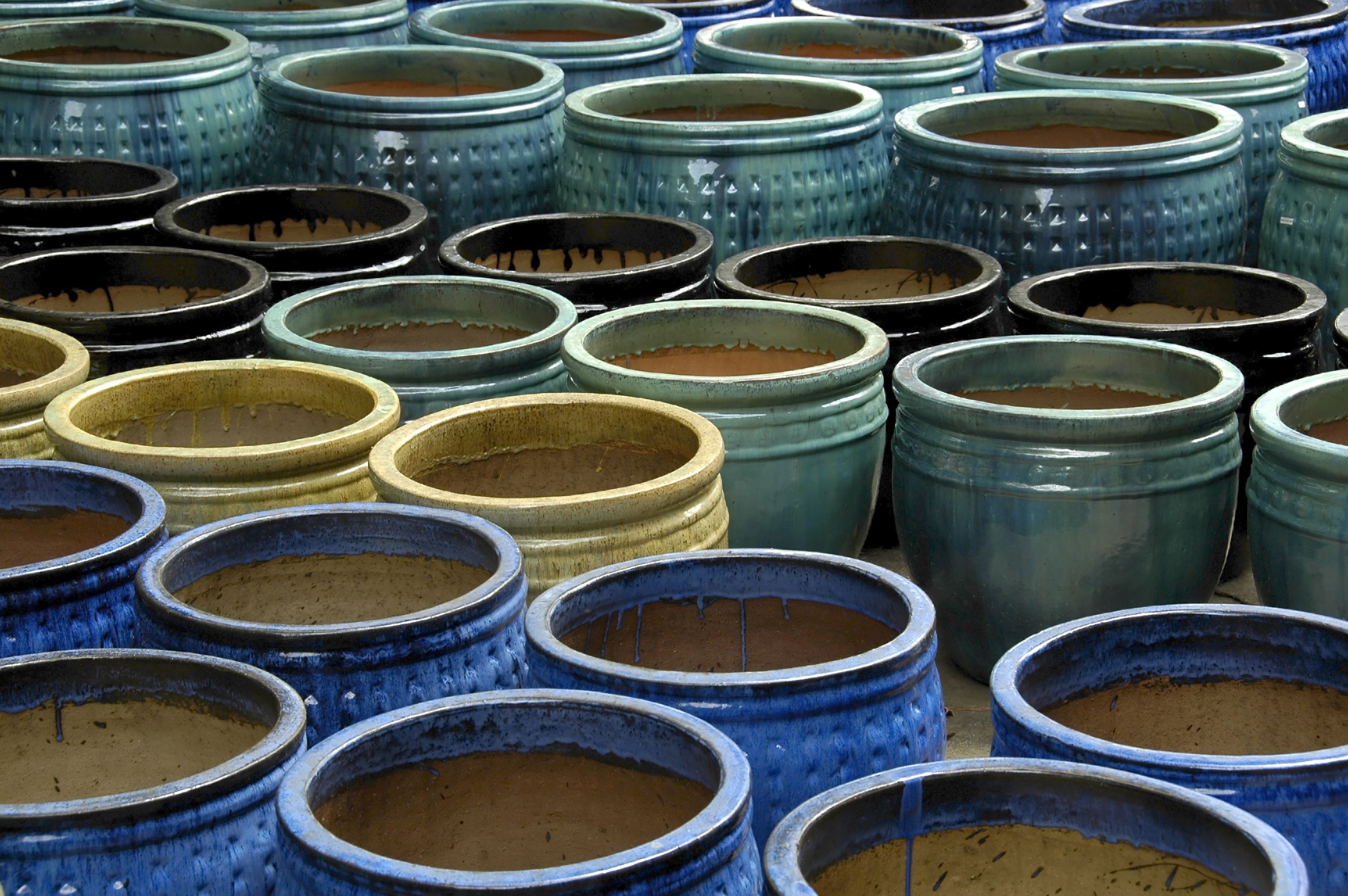 Choose a pot based on the style and size of your space. Keep in mind that tall, skinny pots tend to drain better that bowl-shaped ones. Select from plastic-resin pots (easy to mow around with strong durability), terracotta, ceramic and stone, among others. Consider the type of finish you prefer. For example, go rustic for a more neutral look. Unify your selection of pots with the same or complementary colors.
Drainage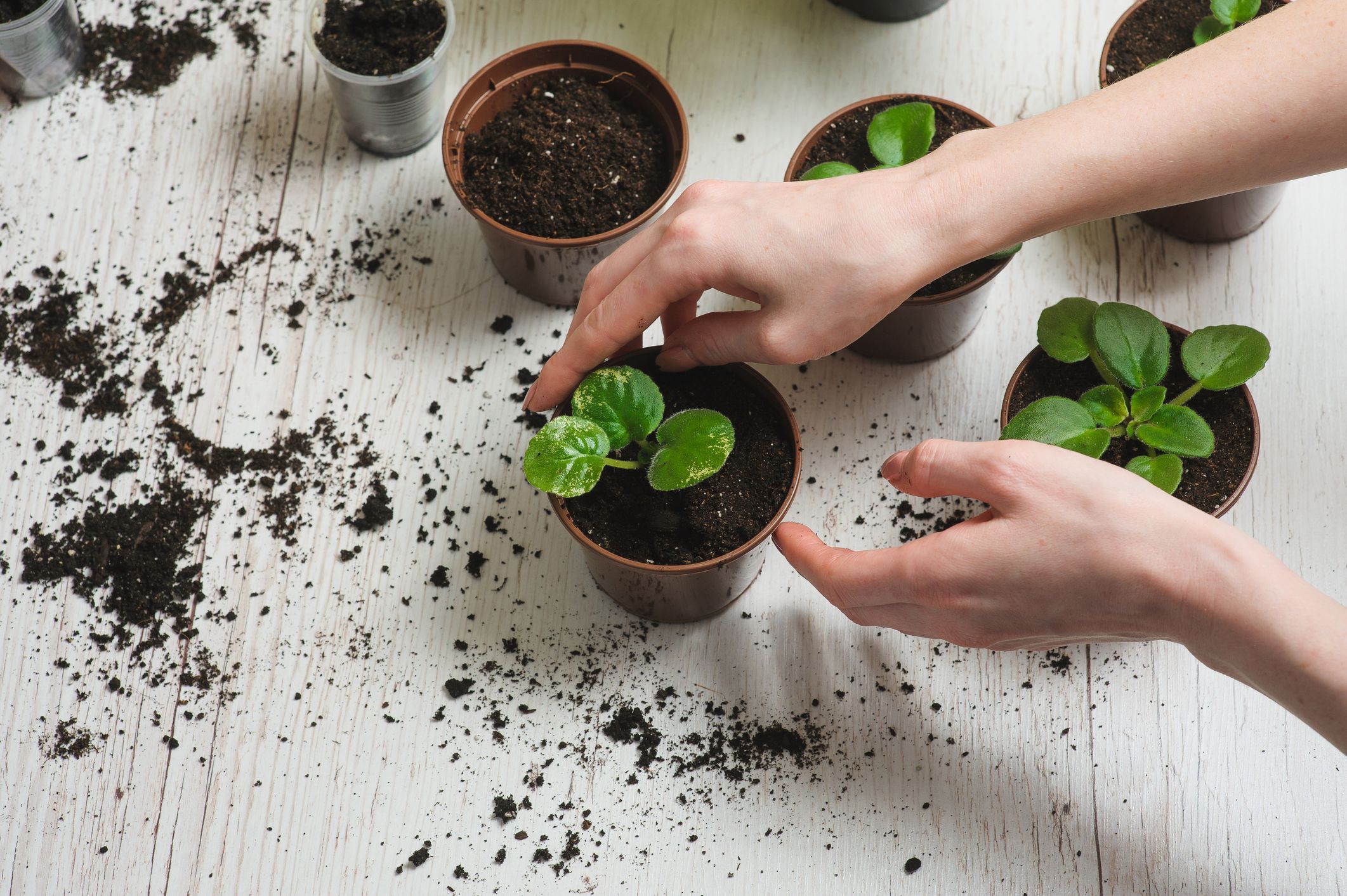 Containers must have a hole in the bottom of the pot for drainage. You will need a way to keep the pot off the ground both for drainage and also for protecting the surface underneath. Welch is a fan of pot feet rather than saucers as the plant roots can become waterlogged if allowed to sit in water. If you do use saucers, it's best to find ones that detach so you can give the plants a chance to dry out between waterings.
Welch also recommends not filling the pot with pebbles. Instead, just fill pots right to the bottom with soil. No need to use styrofoam or anything else. You will get more plant longevity with more soil in the pot.
While you can use a soil stopper, Welch doesn't recommend the practice. If you're afraid of leaking dirty water, use a coffee filter instead. Use the same soil mixture from top to bottom for easy drainage. It's okay to put compost (mulch) on top.
Soil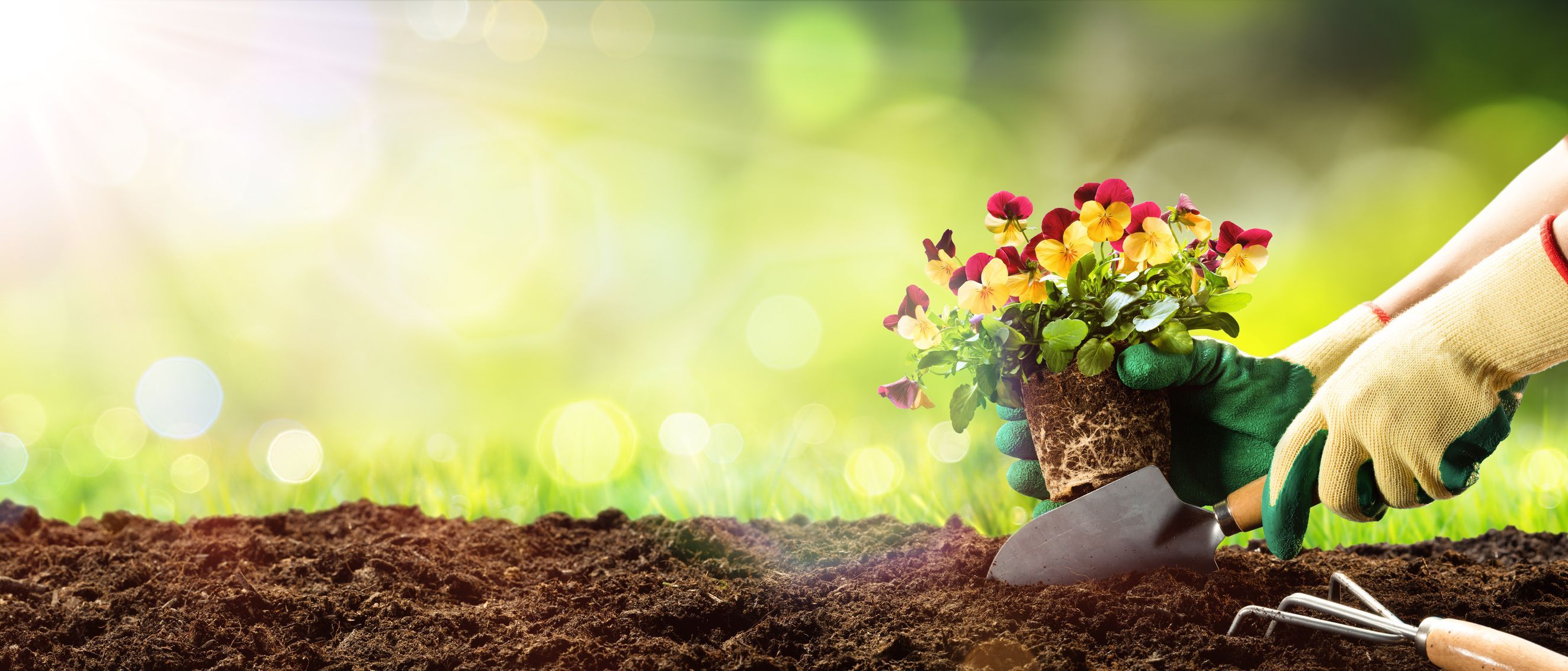 Use good, organic potting soil for best results. Well-known recommended brands include Whitney Farms and blue-ribbon Gardner in Bloom. Squish soil down because of settling. Leave one or two inches at the top, then fill up the lip when watering.
Fertilizer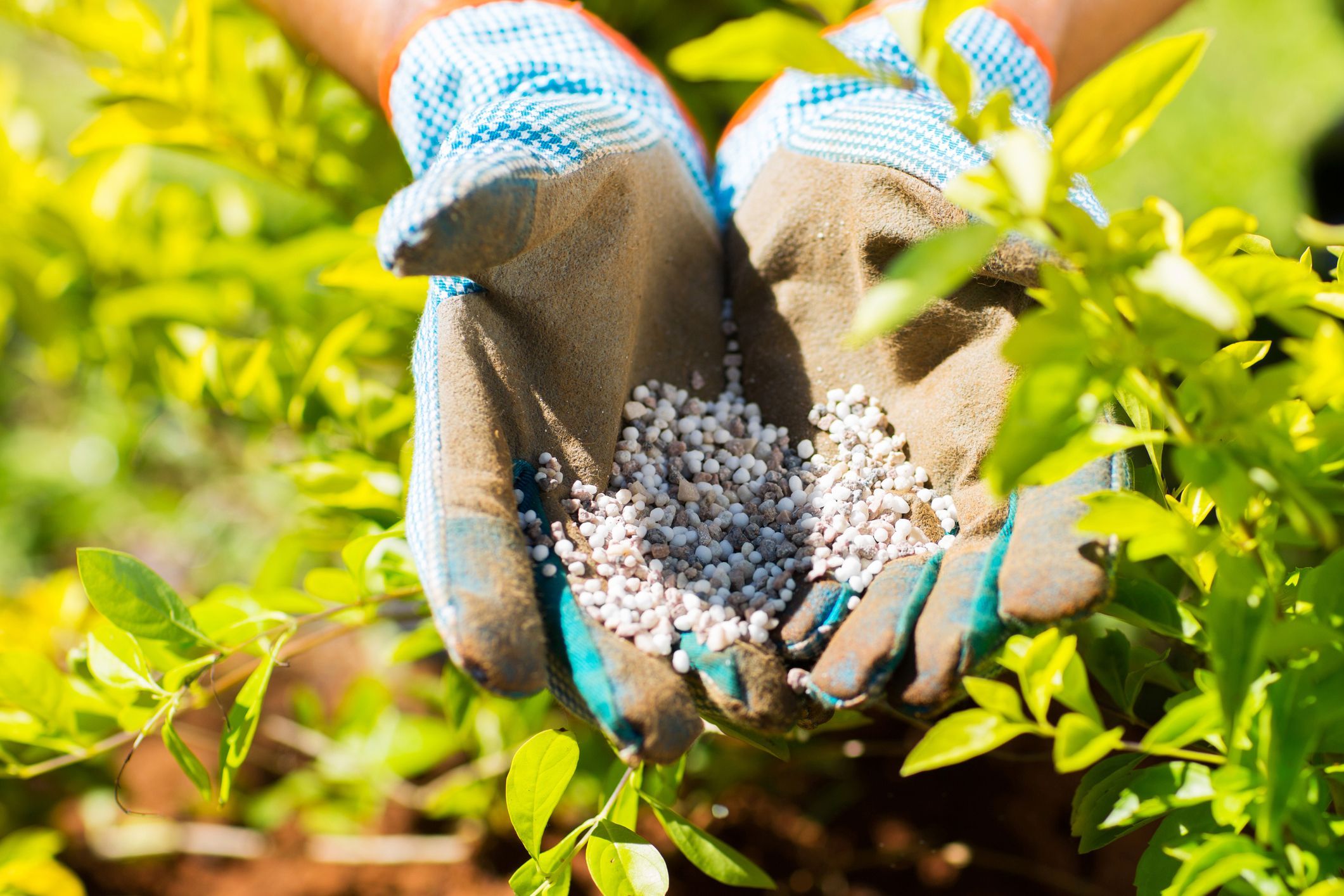 While you don't really need fertilizer, says Welch, she does add it to Spring pots that have been around for a long time. Fertilizer reduces the need to water as frequently and eliminates salt on pots. Organic fish fertilizer is good when plants need nitrogen: for example, when plants look yellow or their leaves get smaller. Compost tea also adds microorganisms to the soil.
Welch avoids using liquid soluble fertilizer like Miracle Grow, claiming that the blue water kills the microorganisms that are responsible for nutrients to your plants. Welch continues: "One way to tell if someone is using the product is if you can touch the plant roots when you stick your fingers into the soil." Alternative fertilizer brands include Dr. Earth All-Purpose Fertilizer, Whitney Farms and Thrive.
Watering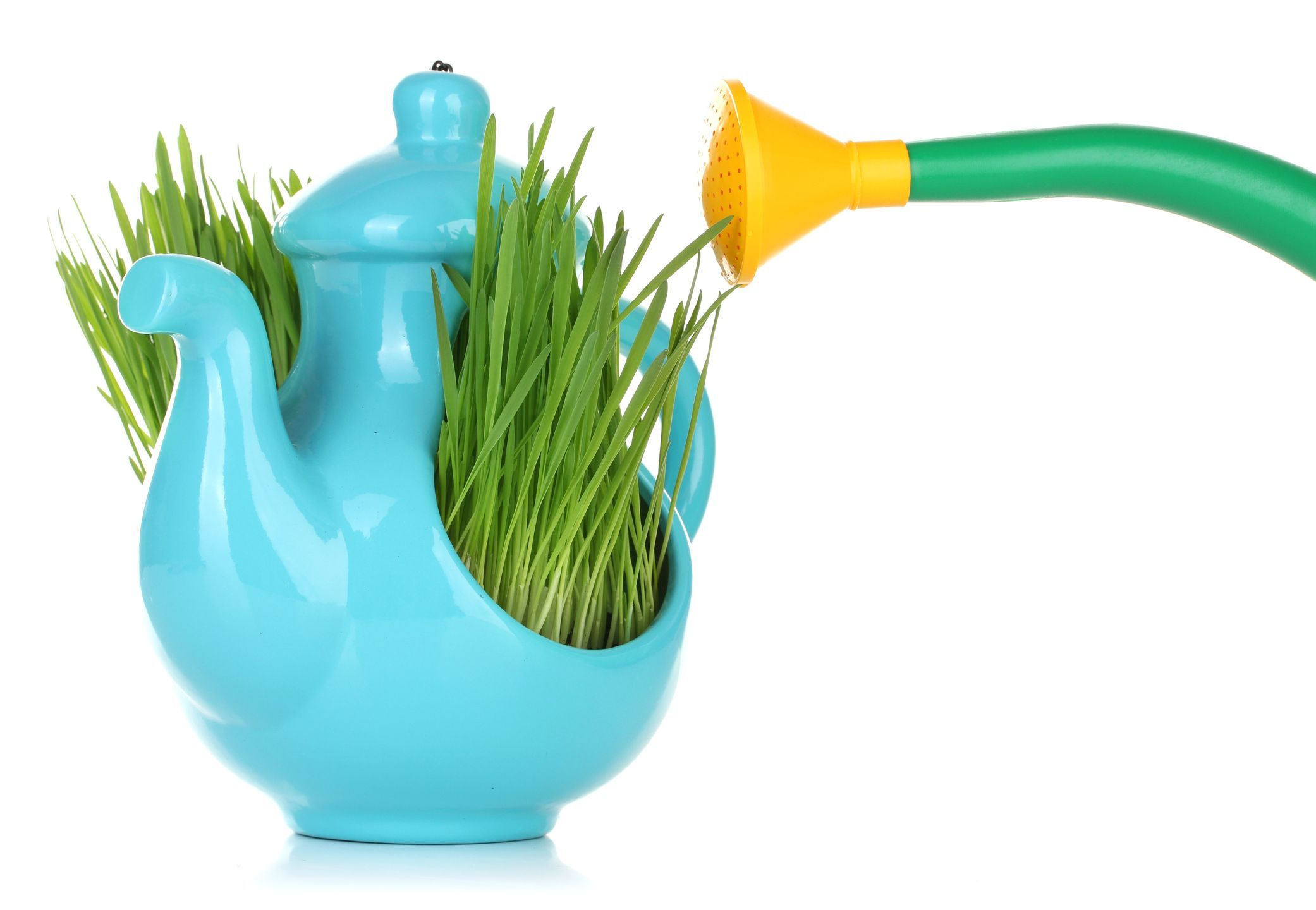 Let the top inch dry out before watering again. Water intensely once or twice a week. Welch is a big fan of water wands that allow you to get down into the plant to water well. Tip: Welch waters her houseplants in the shower.
Flowers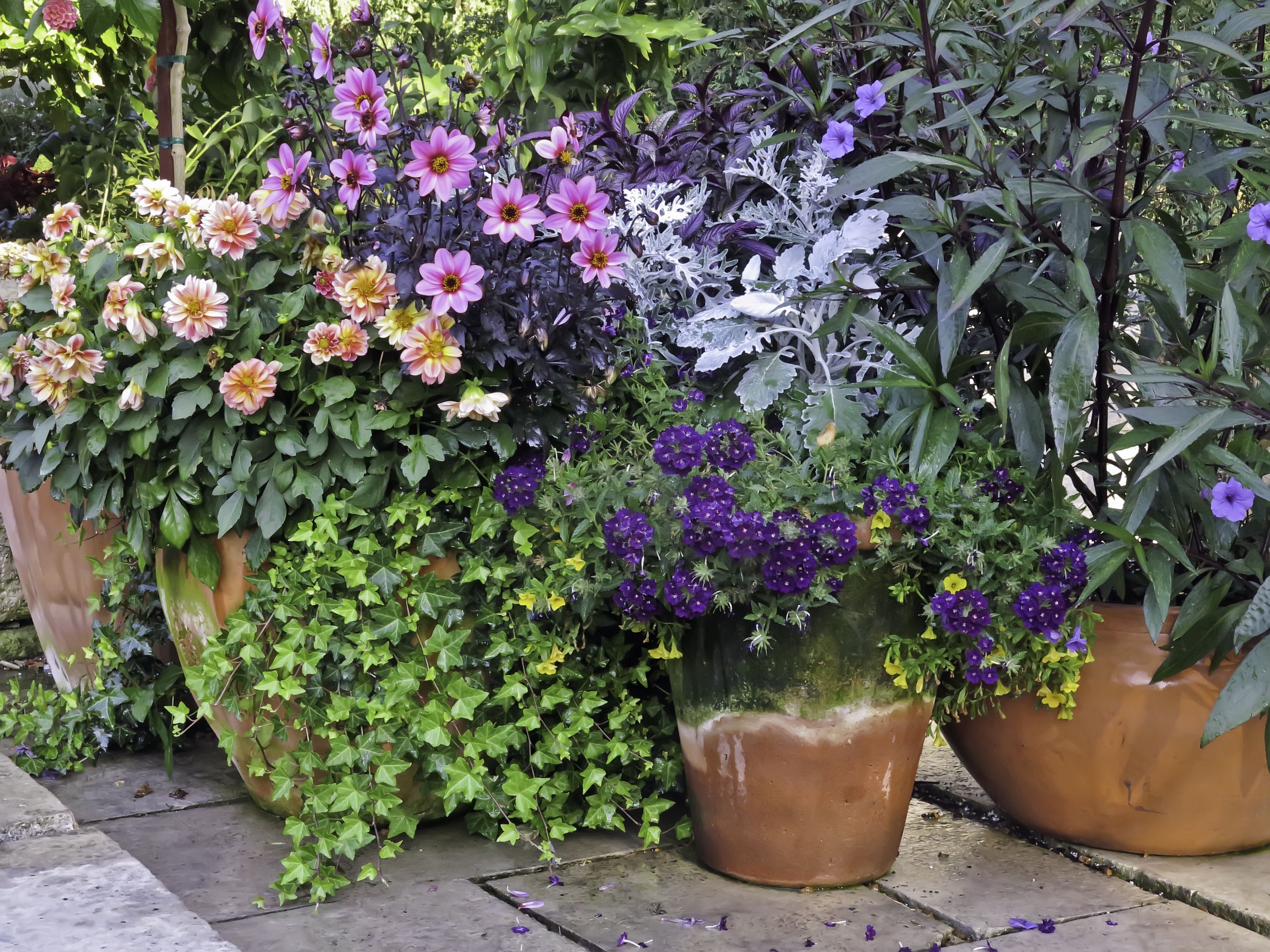 Create stunning floral and foliage displays using this popular technique among garden designers: "thrillers," something architectural, tall, like an evergreen; "fillers," the lush zone; and "spillers," typically annual, trailing plants. When choosing "fillers," select flowers that will continue to look good for up to two months.
Fill your pots with soil up to the level of where you want the plants to be located. Then take soil out as you plant the flowers. Remove soil well from plant roots before planting. Welch advises it's okay to re-use the soil in which the plants came originally if you mix it with the new soil.
Place your center plant ("thriller") first. Plant "fillers" around the rim of the pot. Complete the container garden with "spillers," also around the rim. Tip: When considering the color, form and texture of your display, chose your foliage first, then add flowers. Use several of the same plants on one pot to create uniformity.
For more information on creating your own captivating container gardens, visit:
Wendy Welch Garden Designs
Swansons Nursery
Sky Nursery
Looking for more tips on how to help boost your home's landscape appeal for selling? Contact Matt at 206. 494. 0296 or email us at: matt@warmackgroup.com.