7 Fun Ways to Explore Seattle
Seattle is such a fun city to explore. Thankfully, there are many ways to do just that, each giving the urban explorer a fresh perspective on this global destination. Here are 7 ways to begin your sightseeing adventures today:
By Bike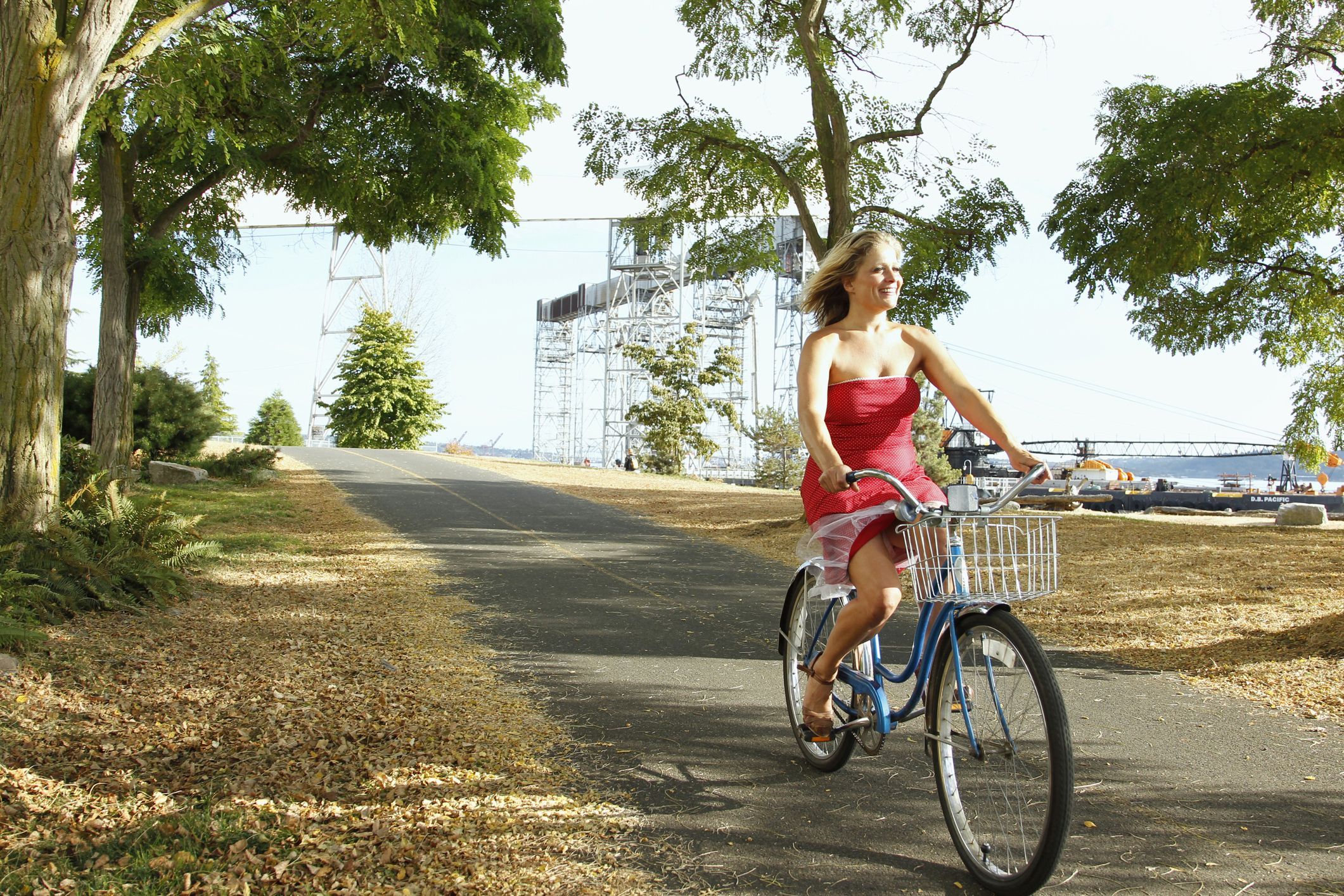 One of Seattle's greatest perks is the Burke Gilman Trail, a favorite among recreational bikers, walkers and commuters. Plus, its asphalt surface makes it wheelchair accessible. From Golden Gardens Park, the trail extends to 102nd Ave. NE near Woodinville Dr./SR 522 in Bothell. Enjoy views at the water's edge, through parks, the Fremont Canal, the University of Washington and lakeside homes while getting your daily exercise.
For more information and to download your own trail map, visit:TrailLink.
On Foot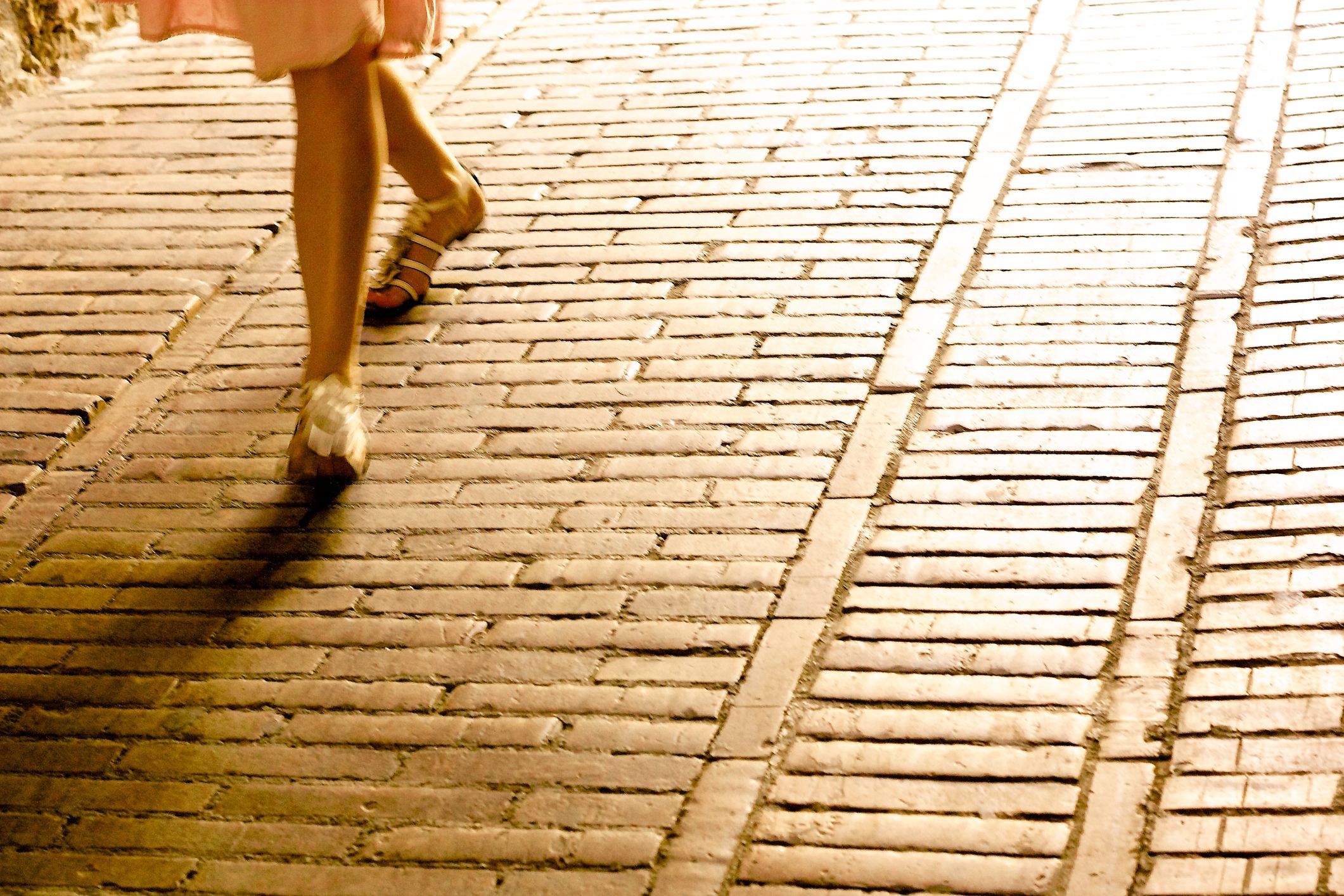 Seattleites are known for our love of outdoor adventure, no matter the weather. When you want to see the city up close and personal, walking is the way to go. You can meander through favorite neighborhoods, the downtown core, through the city's many parks and greenspaces, or along the waterfront. Discover hidden views of Mt. Rainier, new restaurants, neighborhood boutique shops along with secret and not-so-secret trails.
Download a Seattle Recreational Walking Map from the City of Seattle Department of Transportation.
Link Light Rail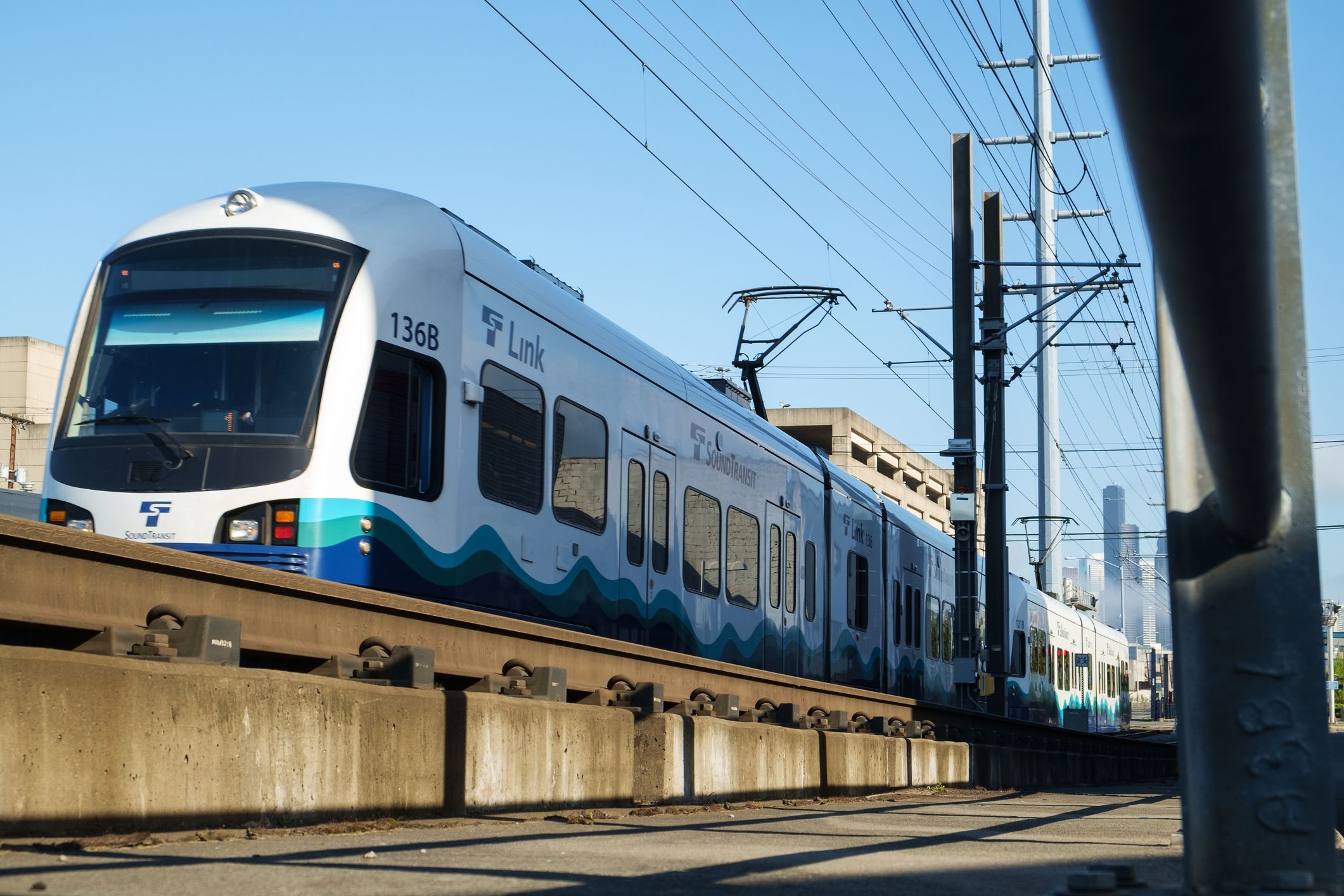 Seattle's Link Light Rail offers a convenient and inexpensive rapid transit rail system to get around the city. Travel directly between UW Station and Angle Lake Station or get off at any one of 14 stops along the way, including downtown and Sea-Tac Airport. Several additional stations, such as Ballard and Northgate, are in the planning stages or currently under construction.
Find a route to explore, schedules, and fares at Sound Transit.
Seattle Center Monorail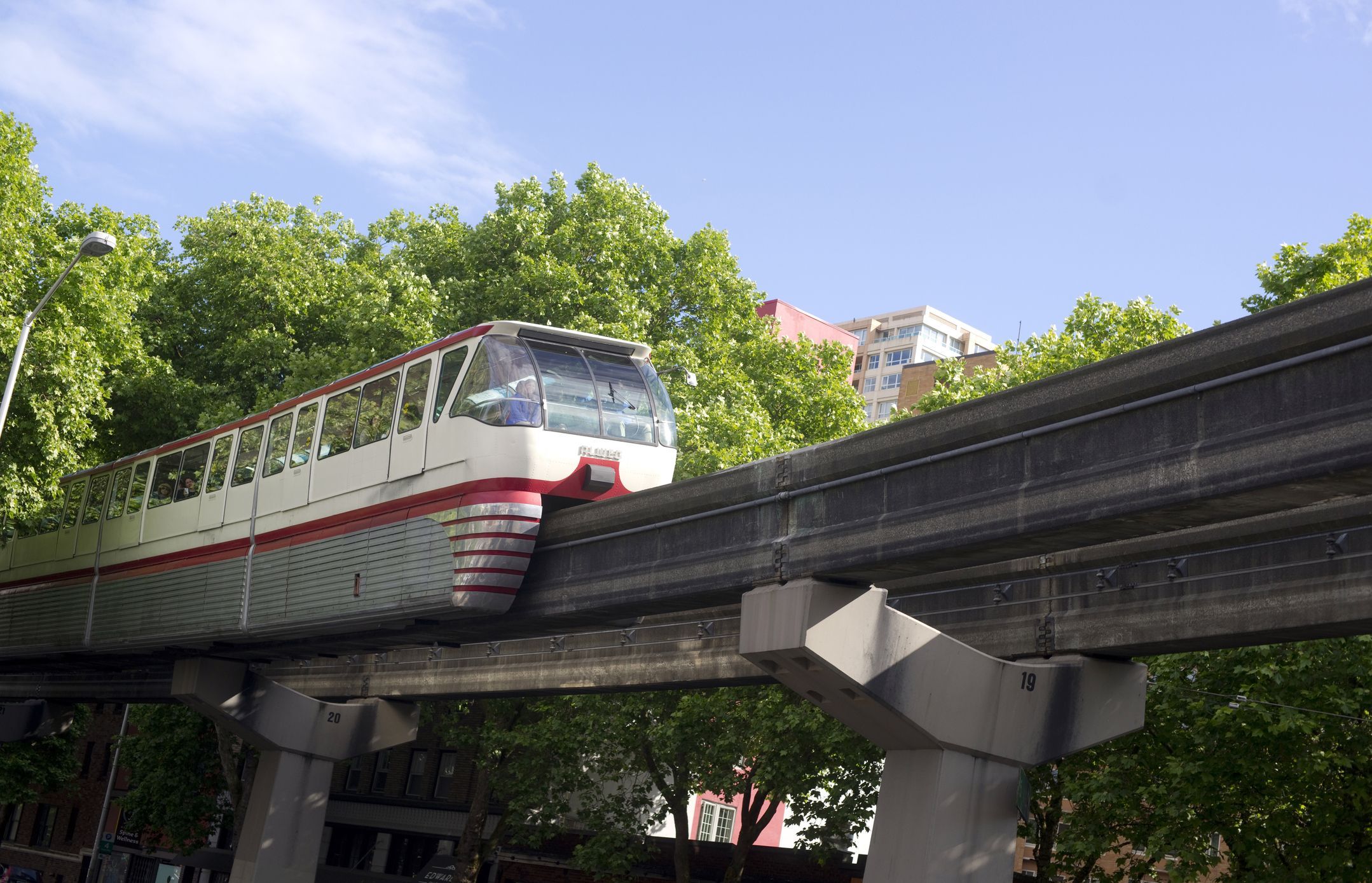 Seatteites have a special place in our hearts for the Seattle Center Monorail that runs between Seattle Center and Westlake Center downtown. Built for the World's Fair in 1962, the Monorail has been an iconic city landmark ever since. Popular with tourists and sports fans alike, the Monorail is a two-minute ride between platforms at a top speed of 45mph.
Discover everything you need to know at Seattle Center Monorail.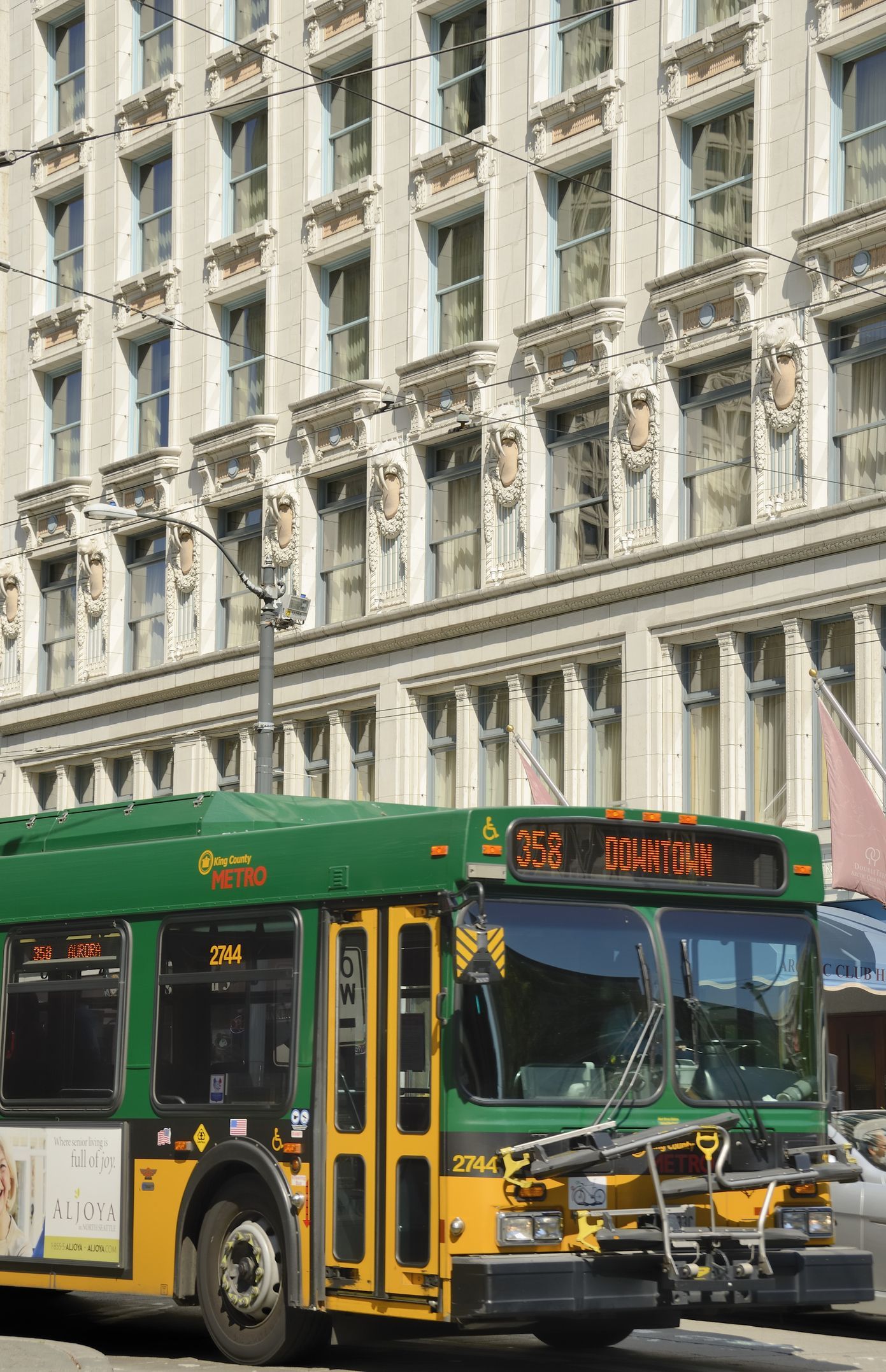 With over 200 routes in the Seattle metro area, you're bound to find one city bus that will take you where you want to go. Plan your trip with Metro's trip planner available on their website, or ask a Metro bus driver to point you in the right direction. Hop on, hop off, and connect to other transit systems like Link Light Rail, water taxis, Sounder trains or the Seattle Streetcar via Metro buses.
For more information, visit: Metro Transit.
Washington State Ferries
Nothing beats a ferry ride to relax, unwind and enjoy panoramic views of the city or seascape. You might even catch sight of Washington wildlife such as Orca whales, bald eagles and harbor seals. Washington State Ferries criss cross the Sound, transporting passengers to and from Vashon Island, Bainbridge Island, the San Juan Islands and on to Sidney, BC on Vancouver Island.
Visit Washington State Ferries for more information.
Seattle Streetcar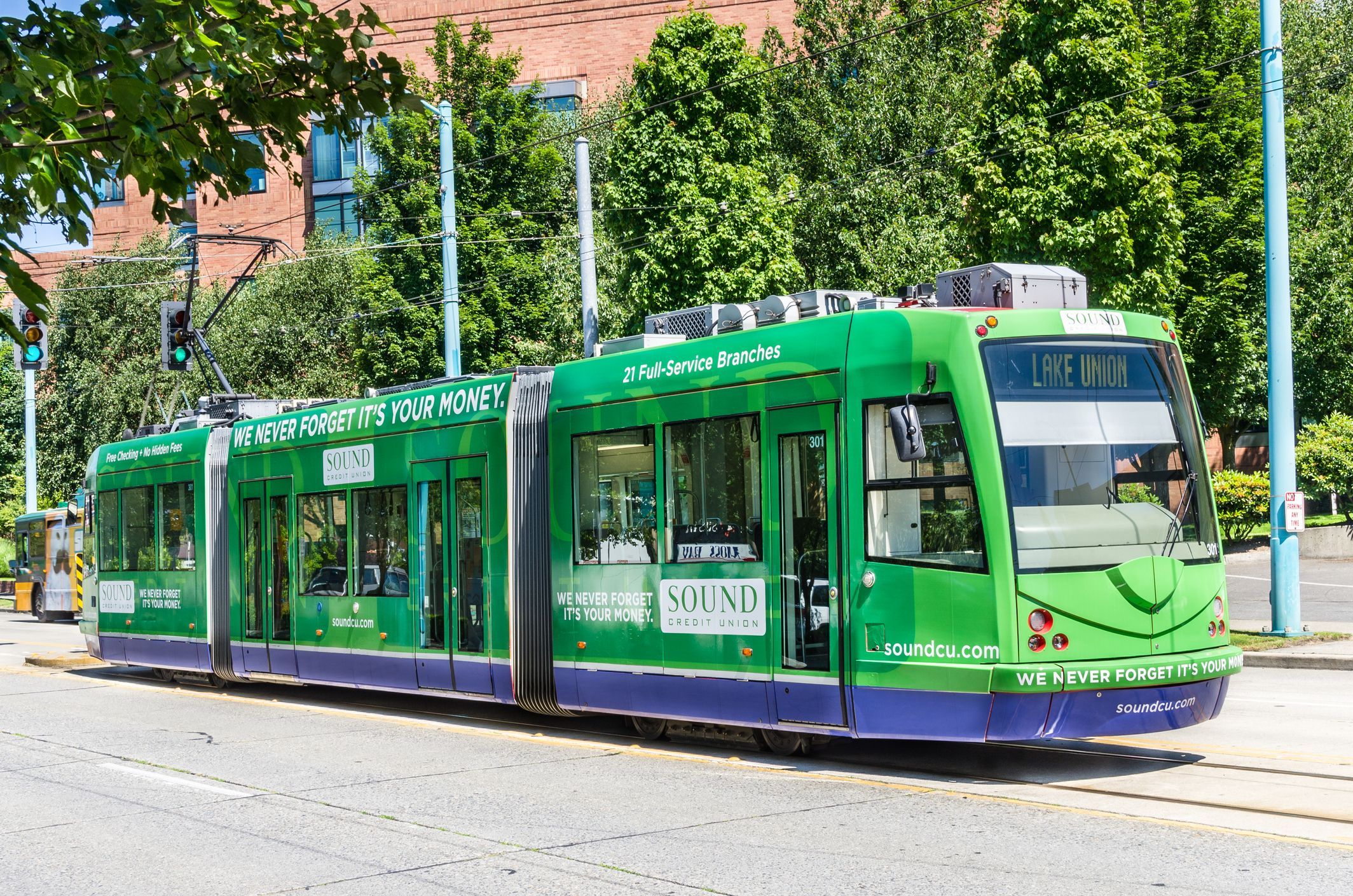 Popular with commuters working near South Lake Union and Fred Hutchinson Cancer Research Center, Seattle Streetcar offers one more fun way to explore the city. Seattle Streetcar (also called "Trolley") has two main lines: South Lake Union (7 stops) and First Hill Line (10 stops) with at least one more planned for expansion: Center City. Riders can also connect with Link Light Rail and the Monorail right across the street from the South Lake Union terminus station.
Check out more information at Seattle Streetcar.
What's your favorite way to explore Seattle?