9 Reasons To Hire An Interior Designer For Your Next Project
Tackling a new home design project is one of the best ways not only to add value to your home but also to make your home or condo your own. When starting a new project many people don't know when or if to hire an Interior Designer, especially if you have never worked with one before. So we sat down and talked to Andrew Gath at Gath Interior Design to get his tips, ideas and thoughts on hiring an Interior Designer for your home projects.
Here are Andrew's top 9 reasons to hire an Interior Designer:
Save Money - Contrary to common belief, hiring an interior designer most often saves a client money in the long run. Too often, costly mistakes are made when a professional is not involved. Many clients have shared stories of past project mistakes that resulted in costing the client a lot of money to resolve what could have easily been avoided if an interior designer was involved.

More Unique and Varied Options - Designers have access to a copious amount of materials, lighting, furniture, art, accessories, etc. that are not available to the public or not well known. Most often clients are left to retail furniture options and "to the public" material showrooms. Having more options allows your project to be more unique and reflect more of your personality and design style.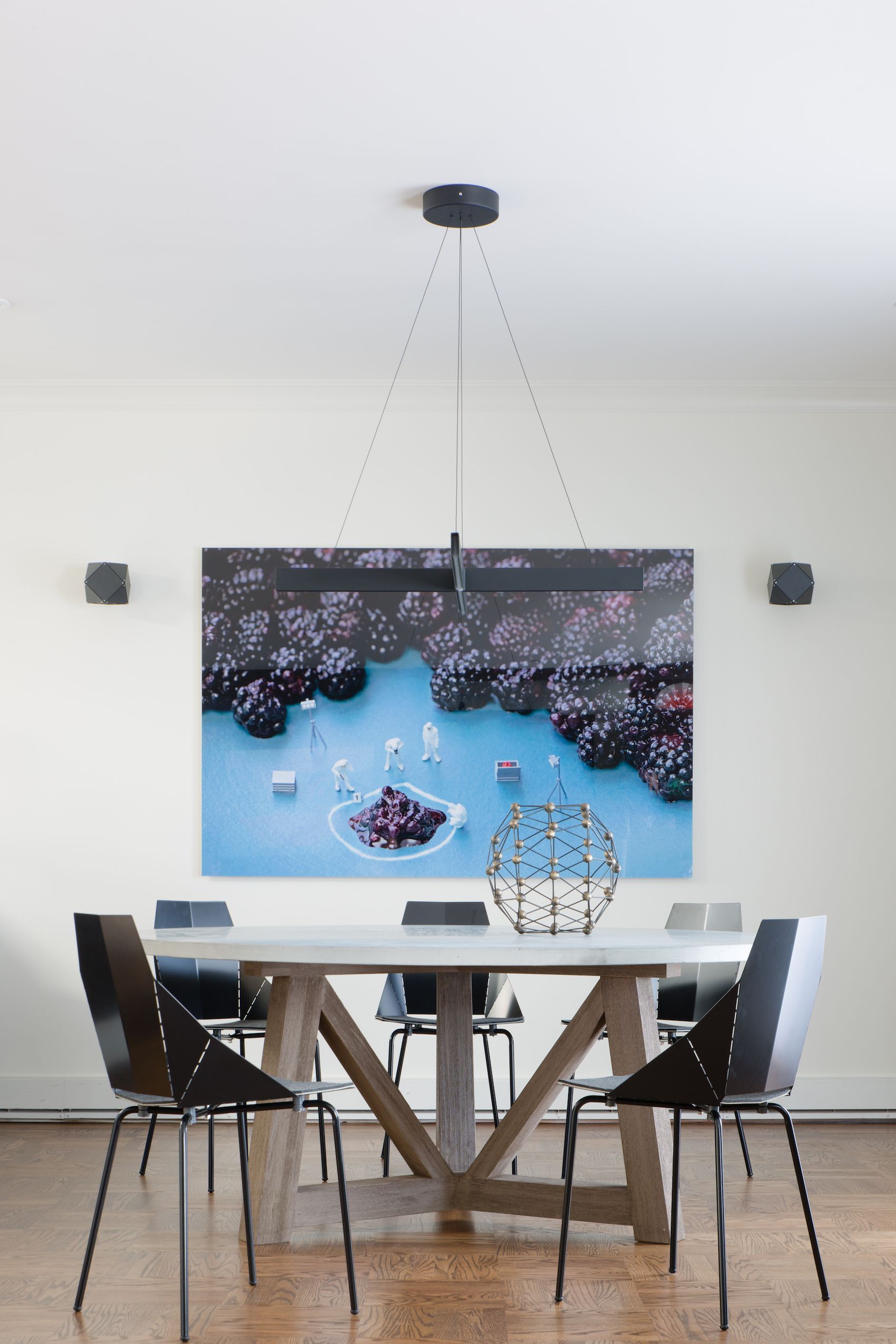 Familiarity with Companies - A designer has a lot of experience working with architects, contractors and subcontractors. They are able to make confident recommendations for companies who not only do good work and are reliable but also the ones who are appropriate for the the quality and budget you desire.

Editing - As mentioned above, there are a lot of options a client can consider for materials, furniture, lighting, etc. which can be overwhelming for the client. Often it is difficult to know where to start looking for these pieces. An interior designer is able to help quickly edit out the majority of options out there, allowing the client to focus on items that are most appropriate for the project and budget, often avoiding dead ends that clients often encounter when researching these items on their own. Designers have experience with many vendors and manufacturers, which allows them to confidently recommend the best pieces and quality for the project.

Client Representative - Working with a contractor can often be difficult, time consuming and overwhelming. An interior designer can be your middleman, asking the right questions, representing you during construction meetings, site walk throughs, material and specification submittals, able to answer RFIs (request for more information), review and approve change orders, help settle disputes between the client and contractor, as well as create thorough design drawings and documentation so the contractor and their subs have all the information at hand, ensuring the intended design is executed exactly to meet your needs and desires. Without this documentation, often contractors and sub contractors are left to their own interpretation of the information, often resulting in undesirable solutions causing the client to pay additional money to have it redone to their liking. Having an interior designer represent you, allows you to focus on more important things, and allows you to relax more, knowing it is being taken care of by someone you trust and has your best interest in mind.

Determining the "Big Picture" - A designer will help determine the big picture for the project. This will help the client assess the priorities, how much of the project they can tackle immediately, and what can be included in later phases to save money or spread out the spending if needed. Determining the overall desired scope of the project, even if you plan on executing part of it in the future is key to making cost efficient decisions in the long run. It is never recommended to approach a project as a "cookie cutter" because decisions made in one part of the house can greatly affect decisions made in another part of the house and if they are not considered at the same time, often clients have to go back to revise something in the first phase which could have been avoided if all parts of the project were discussed and considered at the same time.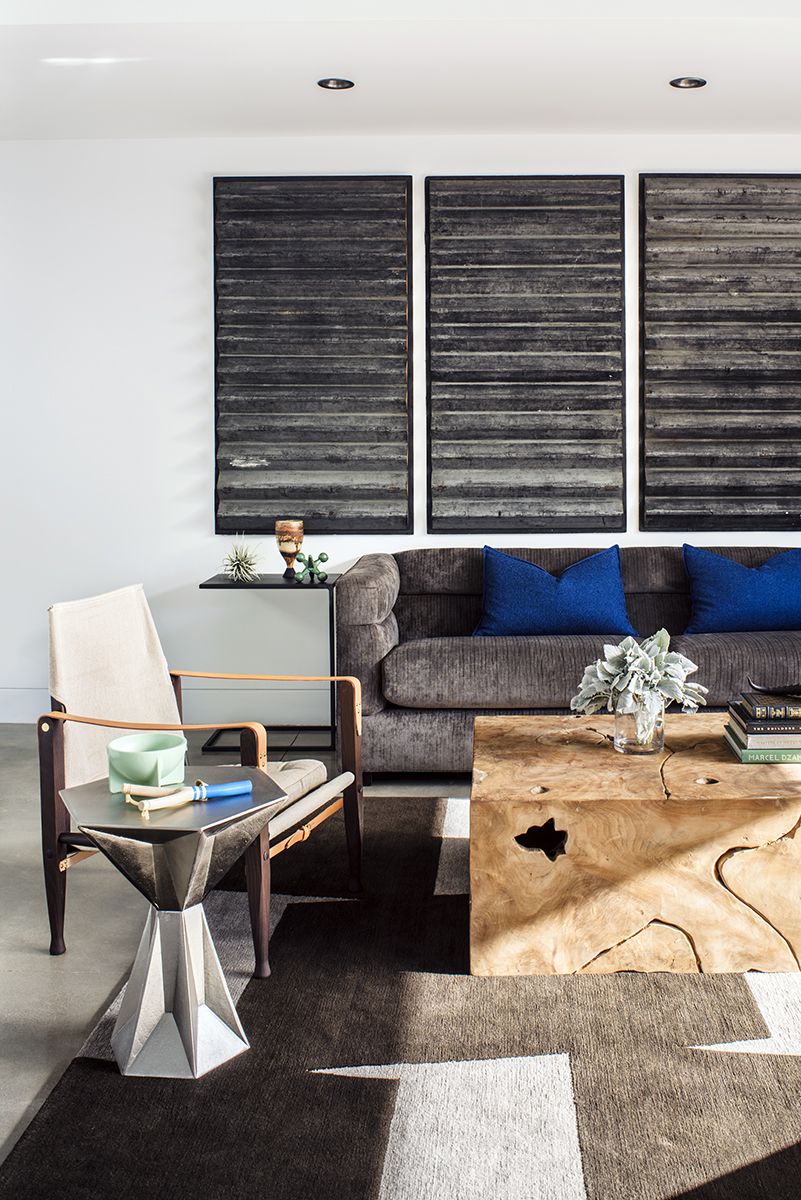 Resale - When working with a client, I will ask if they want to make decisions that take the resale of the home into consideration or if they want a more bespoke residence that fits their needs and wants, not worrying about how it will affect the resale of the home. When a client wants to make decisions taking the resale of the home into consideration, an interior designer is able to confidently help guide the client to make decisions that not only will appeal to them and their desired design needs for the home but also make decisions that will appeal to a larger audience when it comes time to put the house on the market in the future. More often than not the decisions a designer makes for your home will add value to the home even if the execution is not costly.

Taking Paths not Considered - A designer is easily able to think outside the box, taking a path many clients would have not considered. All too often clients tell me "I would have never imagined considering this piece or this material for the home, but it works well and I love it." This again makes the home and project more unique, and less predictable to the client. I love when a client is surprised by recommendations and agrees that it is the best solution for their home.

Creating a Unique Environment - Clients often want to create a certain environment, a feel for the home but do not exactly know how to go about it. Whether it is creating a relaxed, zen space or a high energy environment, clients will often refer to typical solutions that are often too common and expected. In conjunction with the above, a designer has the ability to achieve these desires for the client through unique solutions that are not expected or typical. Also the arrangement of the furniture when done by a designer will most often be unique and more appropriate to the function of the space. Mixing design styles and/or pieces important to the client give the space a more unique, personal design. A designer knows how to mix the pieces together so they compliment one another rather than compete with each other.
When you are ready for a designer, make sure you hire someone you feel comfortable with, who you feel understands your vision and is easy for you to work with. If you are interested in contacting Andrew Gath you can find out more about Gath Interior Design on their website.