Due Diligence List for Buying a Home in Seattle
The process of buying a property is easy for some and agonizing for others. The difference often comes down to the buyer's level of preparedness. With that in mind, we wanted to share with you this handy cheat-sheet of main items you could do to research a home purchase and make the eventual process as smooth as possible. In sharing this list with you, our goal at The Warmack Group is to give you the power to make informed decisions as you look to buy a home in the Greater Seattle area.
This due diligence list is our way of being as transparent as possible to you, the home buyer. We are not trying to fully explain things in this blog post but rather it's designed to make sure you're asking the right questions. If you want to dive deeper into any of these items please reach out to The Warmack Group and we'll help point you in the right direction.
---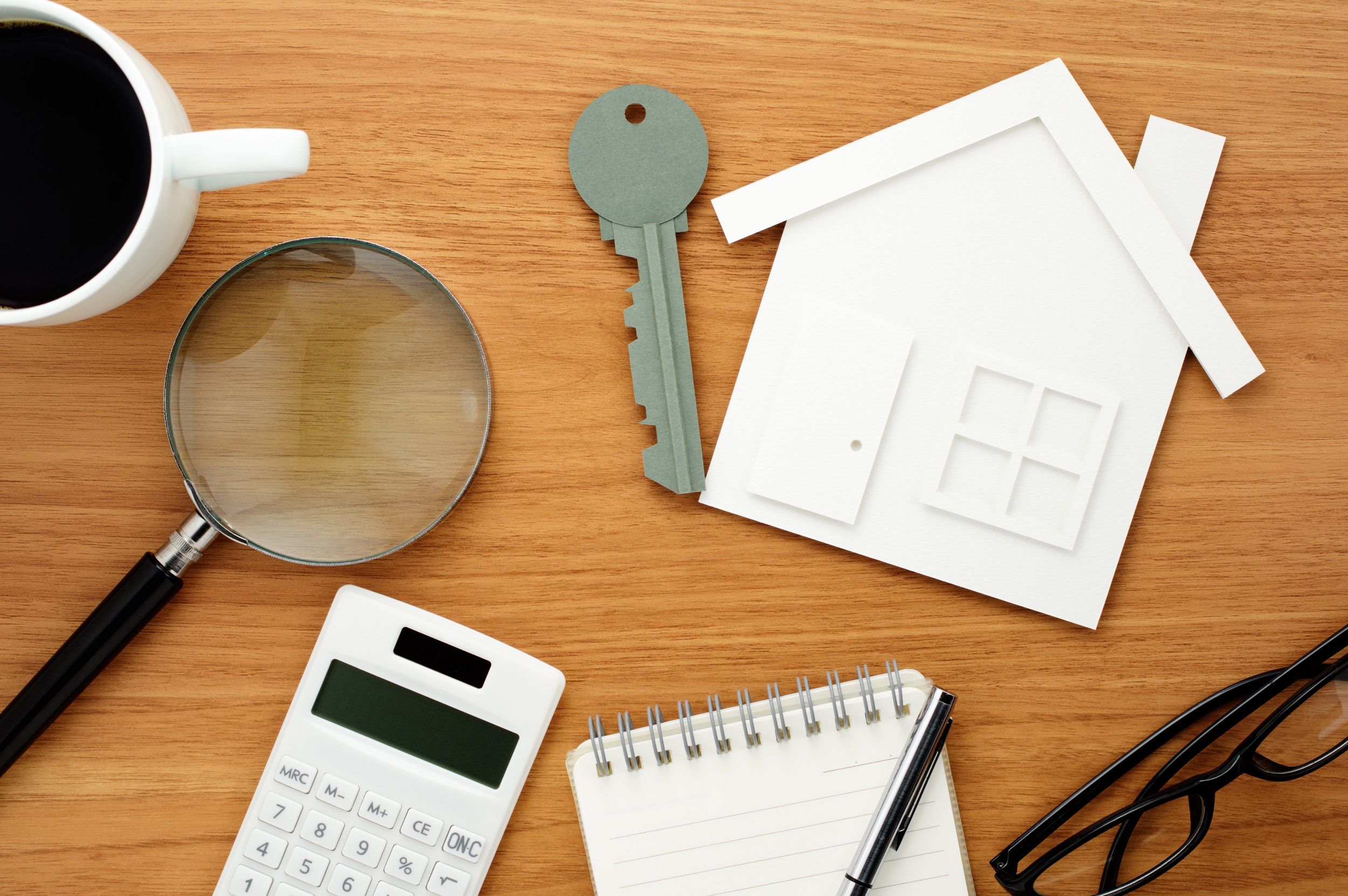 For starters, have you shared the following information with your real estate professional and closing escrow company?
Marital Status: If you're married, we need to know about it. Washington is a Community Property state. Don't laugh; we have found out about spouses right before closing and this can ruin a deal and at minimum delay a closing.
Earnest Money: Funds should be available in cash in an account that can do a wire transfer. If this money is in stocks, it needs to be sold and liquidated to cash into an account that can do a quick wire transfer. Confirm with your bank that a quick wire transfer is possible.
If you plan on using a Power of Attorney, please let everyone know upfront.
Once you have a valid offer on your prospective home (or just prior to writing an offer) here is a good due diligence list:
NEIGHBORHOOD
Get to know the neighborhood: Learn about neighborhood parks, community amenities, and retail centers.
Talk to the neighbors: This is a highly valuable way to get to know the neighborhood
Check the crime statistics: Google is your friend for checking up on your new neighborhood; as a gut check, also check your current neighborhood
Read up on the local schools: If you have kids or know that they might be on the horizon, find out what school district your property would put them in and learn more about your options.
Plan your commute: If you already know where you'll be working, consider your proximity to major thoroughfares and plan your trip to work. Use Google Maps to get an estimate of your drive time or take a dry run yourself.
LAND THE PROPERTY SITS ON
Know your environment: You'll want to know what the situation is with external features like septic systems and well-water, where applicable. You can get some of this information from the Seller's Disclosure Statement.
Find out about any special designations: Is your new home on a critical slope, or is there a wetlands designation on or near your property? Make sure to ask if you're not certain, as geological or ecological features may require extra inspections or limit what you might be able to do with the property later on.
Look up the zoning: You'll want to know if the property is zoned for a higher use is important, as it'll clue you in to what your future neighbors might do later on. The tax and title report has the zoning information.
Abandoned underground oil tank: You can check here - https://data.seattle.gov/Public-Safety/Underground-Storage-Tank-UST-Records-Residential/xvj2-ai6y/data. Also, most decommissioned records are on file with your local fire department.
STRUCTURE
Inspect everything: You'll definitely want to make sure you have the home inspected by a professional, including a check for pests. Pay attention to any additional inspectors the home inspector calls out—some common ones are extra checks on the roof and foundation.
Inspect additional items: Most home inspectors will inspect the sewer lines, but if yours doesn't, have someone else check them out.
Know your materials: Ask about lead-based paint, asbestos, or any other potentially hazardous materials used in the construction of the house. If you're planning on doing renovation to an older home, asbestos abatement can be an extra charge you'll want to know about and plan for ahead of time.
Seller's Disclosure Statement: Ask your broker for a copy to review.
Square Footage and Year Built: This is quite often slightly off, doulbe check the tax records vs. the MLS listing to your satisfaction.

PERMITS
Check city web sites for building permits: Aside from your own, you'll want to know about:
Permits around the property: check for future growth of the city
Permits around the property: check that a building might block your view
Future employer development & future school development
The website for permit and property records for Seattle property can be found at: https://web6.seattle.gov/dpd/edms/
TITLE
Ask questions: Most people aren't title report experts. Call the Title Officer—they get paid to answer your questions, so ask a lot of them and make a note of any potential red flags.
Budget for dues: Buying a property that comes with being part of a homeowner's association? Find out about all dues upfront and budget those into your expenses.
Know your rights: Being part of a homeowner's association (house or condo) means you might have extra requirements for maintenance and upkeep, as well as restrictions on what you can do with your home, from planned additions to the color you can paint your exterior. Even if not in a homeowner's association or condo, find out if there are any CC&Rs (Covenants, Conditions, and Restrictions) on your property. (Townhomes in City of Seattle often have CC&Rs but no HOA.)
Know your boundaries: Has a land survey been done to show boundaries? If not, check the title report and talk to the neighbors to see if any boundary disputes exist. You should also review the plat map for the land parcel. For Seattle proper, you can look yours up here: https://www.kingcounty.gov/services/gis/Maps/parcel-viewer.aspx
Review any easements: Find out if any exist and ask questions if they do.
INSURANCE
Check on insurance availability at market rates: Double check that it's not a high-risk property. Even if it's in a great neighborhood, if it's had too many claims on it – it could be three times market rates.
Decide if a home warranty is right for you: You can buy a home warranty for your new home – talk to your real estate broker about options and if this fits your needs.
LENDER
Choose wisely: Get as many recommendations from friends and colleagues as possible to make sure you land a lender who is skilled at closing loans (or ask The Warmack Group). If you're unsure, ask—don't laugh, it's a valid question. If you're moving from out of state, strongly consider using a Washington-based lender, as they'll know the nuances of local laws and practices.
Stay in touch: More specifically, be in constant contact with your lender during the home buying process. If they ask for information, be prompt or it will cause delays in closing.
Is the property lendable? This is more of a question for prospective condo buyers, but an important one.
Underwrite early: Pre-underwritten loans are winning in the Puget Sound and a must right now. Find out early in the process if this is an option for you.
RESALE CERTIFICATE (FOR CONDOS)
Read "Executive Summary Signature Pages" at a bare minimum – most red flags are in these pages.
Check for limited common elements such as parking and storage spots.
Find out if there are any special assessments that could lead to unexpected expenses down the line. If there are existing special assessments, you may be able to negotiate responsibility with the current owner.
Ask questions about rental capacity restrictions and owner occupant percentage as this can effect financing and your usage of the property.
FINAL QUESTIONS
Do you want to do a final walk through of the property days before closing? This is sometimes a good idea, if only for peace of mind.
Are you in town and in communication with your real estate professional, lender, and escrow closing company?
Do you have the closing funds available to withdraw?
Have you told all of your friends and co-workers about how good of a job your Real Estate professional has done for you?