How To Furnish And Accessorize Your Home Based On Its Architecture
These days, selecting new furniture for your home can be very overwhelming. The furniture market is flooded with options and often it is difficult to know where to start. So we asked Andrew Gath from GATH Interior Design to share his techniques with us:
First, it is helpful to create a plan, a shopping list of your needs. This will help to keep you more focused and organized, especially if you are buying all new pieces for your home. Many clients are surprised by the amount of pieces needed just for the "first layer" of pieces to allow your home to be functional to fit your needs and lifestyle.
I recommend starting with a few key pieces that compliment the architecture and design period of your home. There are many ways to break these rules, but if you are not skilled at this, here are some helpful hints so you may select the appropriate pieces for many styles of architecture, focusing on modern, mid-century, and craftsman homes.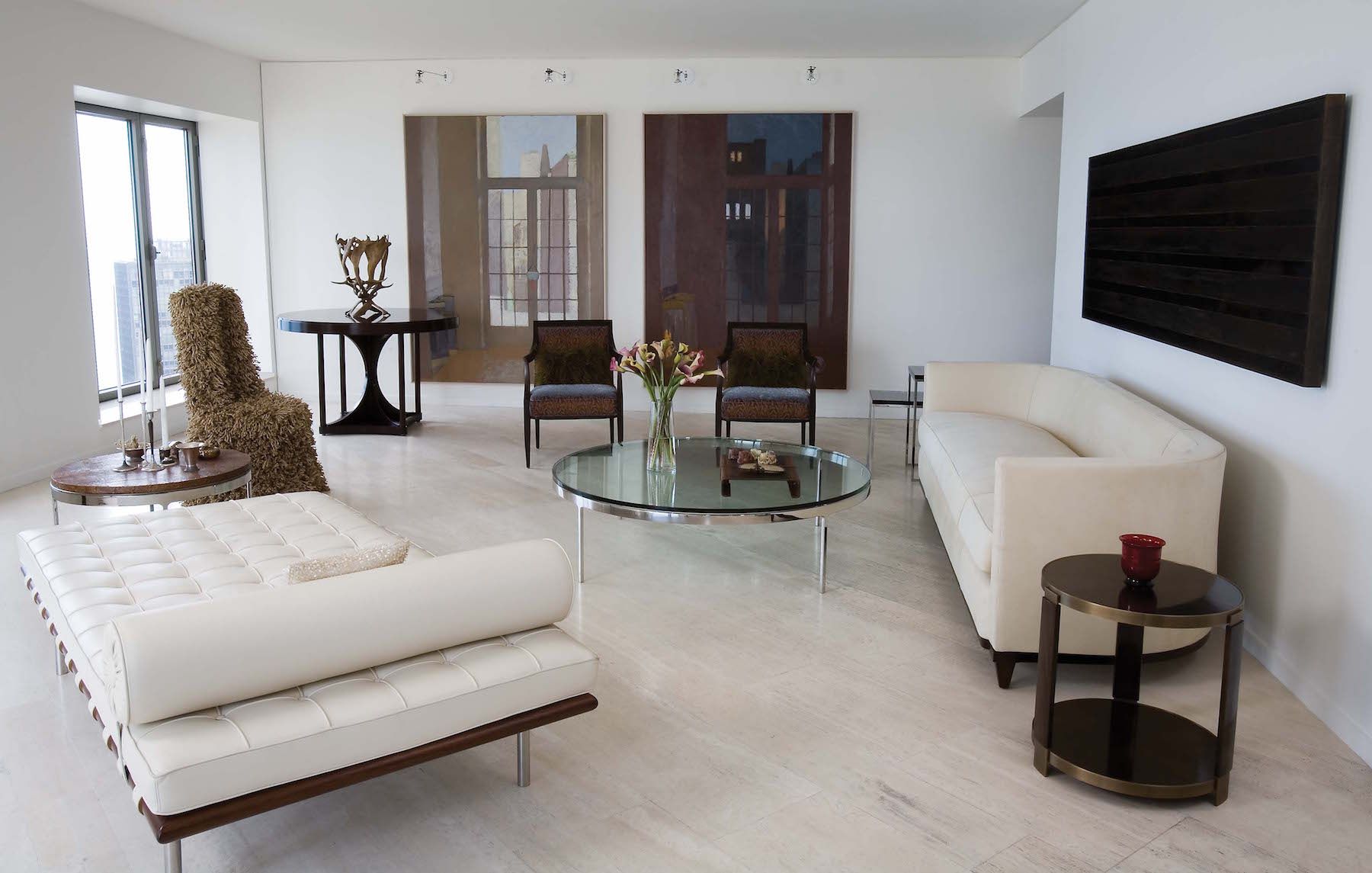 Modern Architecture
The architecture of homes in the Pacific Northwest, as well as the rest of the country is changing fast. Modern homes are becoming more popular and often owners are moving from a home that is more traditional, craftsman or another design style.
Living Room
I recommend starting with your sofa. It should be the anchor of the room, the simpler, the better. Often modern homes have large open spaces and it is key to select a sofa that is the right scale. If your living room is larger with taller ceilings, a larger scaled sofa is often required. Wider arms, deeper seat, and lower back to emphasize the taller ceilings. A simple, modern sofa will allow you to take the other pieces in any direction you want. A modern space is like a gallery. It can house almost anything, making any piece look good. Typically I recommend 2-3 lounge chairs depending on the room. I like to mix the pieces, often selecting a modern simple chair and mixing it with a more sculptural chair. The accent chair can be a completely different period; Victorian, Mid-Century, Art Deco, or Early American. Choose something that fits your personal style. The tables too can be a mix of design styles and materials. The coffee table should be scaled to compliment the sofa. Typically I like the coffee tables to also be simple. This allows the accessories to be the focus of the table. Fill in the other tables to compliment the coffee table material. If the coffee table is metal and/or glass, mix in at least 1 wood table. If the coffee table is wood, then a metal, lacquer, glass, or concrete table is recommended. The side and occasional tables can also have detail, be more sculptural, especially if they are mixed with simpler pieces. For the rug, you can go a few ways, but I often recommend one of the following: a textured rug or a more vintage/traditional rug. This will add warmth to the often colder feel of architecture. For the accessories and lighting, apply the same rule of thumb as the furniture by mixing simpler pieces with more unique sculptural ones, mixing materials, scale, and design periods. I always recommend including some pieces that are personal to you, an heirloom from your grandparents, a piece found on a trip, anything you respond to personally. Art is very important in modern architecture. The walls are often white or a pale tone, calling out for some statement pieces. If you prefer more neutral, subtle or black and white art, then scale is important. I love a large scaled piece in a room, especially over-scaled pieces. If you like color, mix a few neutral pieces with more colorful ones to help maintain focus, allowing the room to not overwhelm. A colorful piece of art can make a huge statement, even if it is small. The height of art in modern architecture is also important and this is where I often see mistakes in client's homes. Art in modern homes should be hung slightly lower than typical. I usually have the center line of the pieces at about 58", rarely lower and occasionally an inch or two higher depending on your ceiling heights. Simple window coverings work well in modern architecture. I typically recommend a solar shade, a simple roman shade or floor to ceiling, often wall to wall, ripple folded drapery if you want more coverage, softness and to help absorb sound. Typically I use a fabric color that is close in color to your walls, keeping the focus on the view, not the window coverings.
Dining Room
Since a dining room contains less opportunity to mix in design styles, it is more important to get the mix right with a few pieces, applying the same rules as the living room. A simple dining table looks great with more sculptural dining chairs. If you combine a simple, modern table with simple modern chairs, then the light fixture above the table and/or sconce in the room should be more interesting, with some detail and a material that is different yet compliments the materials in the table. If the table is more sculptural, a simple, modern light fixture works well, keeping the focus on the table. If you have room, adding a shelving unit, armoire or taller piece in the room helps create interest through height and materials.
Bedrooms
Again, apply the same rules of thought as the living room and dining room. Start with a modern bed. Often I like a taller headboard, 72" or so depending on the ceiling height, or a lower headboard than typical, around 36", to emphasize the ceiling height. This allows you to mix in a night stand to compliment the bed. I prefer nightstands that are wider than typical, 30" minimum. It gives you more surface area for a lamp and other items you may keep in your bed like a tablet, photos, etc. It also looks more sophisticated. If your night stands are also simple, a bedside lamp that is more interesting and sculptural works well. If you have space, add a bench or lounge chair to give you a place to sit, read, put on your shoes, or just for show. Nothing warms up a bedroom more than a plush, textured rug. It is soft on your feet, and gives the room texture and interest.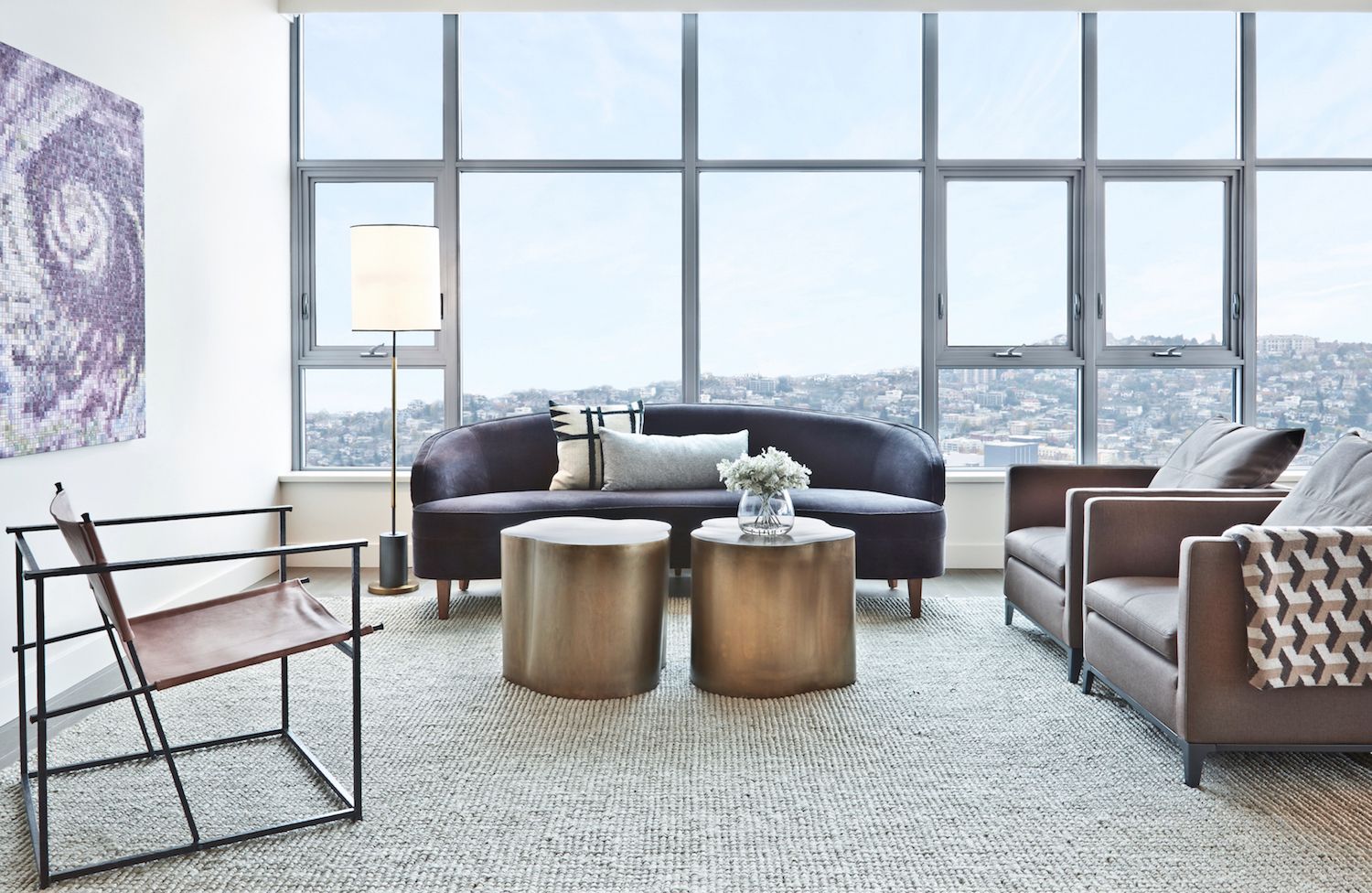 Mid-Century Architecture
The recommended direction for furniture mentioned above is also relevant when selecting furniture pieces for a mid-century home, however, the mix of furniture can become more difficult. Often mid-century homes have more wood than other design styles; wood floors, walls, cabinets, ceilings, and trim are common in the architecture. I prefer to use less wood pieces in the furniture, only allowing wood to be the accent, not the focus of the furniture. If you like wood furniture, I would then recommend mixing the wood finishes. I am a fan of mixing woods, although your mother may have told you never to mix more than two, you can mix up 4 types. The easiest way to do this is to mix a light, medium and dark wood together for contrast and then you can also mix in a stained wood like grey, black or other tones. If you want to keep it simple and have warmer wood tones in the architecture, mixing in grey stained woods or darker woods works well to not allow the wood tones to become overpowering, and it is more interesting.
Living Room
The sofa in a living room of a mid-century home should also be simple, however, can have more detailing. A button tufted back, biscuit tufting throughout, thinner arm, seat and back cushion, or even just a simple, thin, leg that is slightly taller than other sofas. These details are typical in mid-century design. Pairing the sofa with open armed chairs, a mix of a taller upholstered back with a shorter, slat back chair is a simple mix but very interesting. If you have room for a third chair, it can be the wild card. Deco, American Gothic and 70's Brazilian furniture compliments mid-century furniture well. If your living room has a lot of wood planes (walls, floor and/or ceiling), I recommend the coffee table is metal, glass, stone, resin, concrete, anything that is not wood. A hammered bronze table will compliment the warm tones, but add contrast and interest in the mix. Like modern design, the side and occasional tables should also be a mix. A darker or lighter stained wood than the wood in the architecture. A stone table will add warmth and compliment the wood as well. If it is a marble table, the veining will add visual interest. I love adding a flat weave rug in a mid-century home. They are very easy to find these days, vintage or new, and are available in many pattern types from geometric, herringbone, solid, or global inspired. Patterns influenced from India, Africa and Japan are great compliments to mid-century designs. I love mixing in lighting with a range of materials in mid-century homes. A lamp with a ceramic base and burlap shade, a floor lamp with an aged metal base and metal shade, an over scaled deco inspired table lamp, or sconces with an overall modern design with bubble glass. Accessories can be a mix of mid-century designs, modern designs, and earlier periods. I love a pottery collection on a table, some vintage books on a shelf, and geometric stone bookends. Anything to continue the layers of warmth in the space mixed with less warm materials like glass, cooler metals and lighter tones to finish it off. Modern and geometric art in subtle tones looks great in a mid-century home as well as vintage portrait paintings and black and white architectural photos.
Dining Room
Similar to modern design, a simple table or one with a geometric sculptural base looks great in a mid-century home. Also a table with an elegantly curved pedestal base like the Saarinen Table and a marble top helps to tone down the overall warmth and add a mix of materials and pattern though the veining of the marble. Like the sofa in the mid-century living room, upholstery detailing is important for your dining chair; a channel tufted back, contrast welting, or a fully upholstered leather chair, like Bellini's Cab chair. Adding a modern tiered chandelier for a sculptural element or a simple drum shade if you already have a lot if visual interest in the room is a great way to provide lighting and design in your dining room. Be sure to check the scale of the fixture to make sure it is sized appropriately for both your table and the room. More often, you are safer going larger than smaller. A dining room with too small of a fixture looks cheap and odd.
Bedrooms
Often ceiling heights are lower than typical in mid-century bedrooms. Because of this, I prefer a lighter scaled bed with a shorter headboard. I love using upholstered beds, with a bit of detail such as contrast top stitching, channel or biscuit tufting, in mid-century homes again, to break up the wood and warmth. Depending on the size of the room, often bedrooms are smaller in these homes and require a smaller bedside table. I love to mix in metal or glass tables, often round or even a non-matching pair for interest. Swing arm sconces work well in a smaller space too, as well as larger spaces. These are handy for reading, as well as clearing the surface of the bedside table, which is necessary, especially if the tables are not large. If there is room, a nice lounge chair or bench helps add interest and possibly a sculptural element. If you want something more unique, a hanging chair is unexpected and relaxing. As mentioned before, I love flat weave rugs in mid-century homes. Most are made in wool and can be a bit itchy on the feet but now there are softer options out there, in cotton, mohair, or synthetic blends, that feel great when you first get out of bed. Keep the window coverings simple. Most often I will use floor to ceiling ripple fold drapery, for black out and beauty.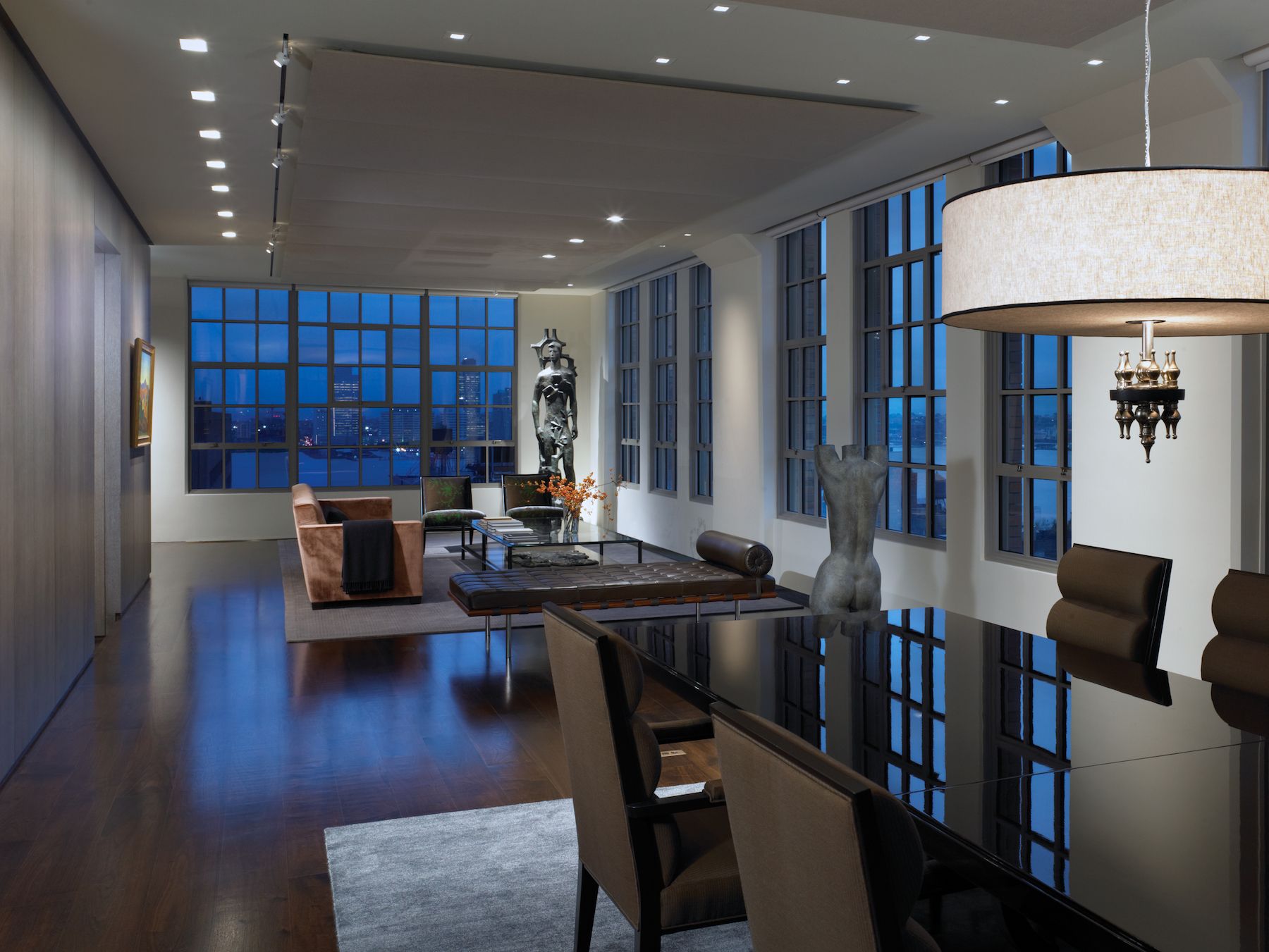 Craftsman Architecture
Craftsman Homes are by far the most popular homes in the Pacific Northwest. This is where I see the most mistakes made in home design and furnishings. Like mid-century homes, there is often a lot of wood used throughout the home. Take this into consideration when selecting furniture and finishes. I prefer painted wood in craftsman homes, especially trim, doors and any wainscot/paneling. You can match the trim color to your walls for a modern twist or go the more classic route, paint the trim white or a contrasting neutral such as dark grey. Walls are often painted in yellow, red or other warm tones, but rarely looks right since often the wood used in these homes are very yellow in coloring. I tend to paint the walls and trim white, a neutral that has a green tint to compliment the warmth, or the always classic white. Wallcovering is also a great way to add subtle interest and texture to a craftsman home. Typically I stay away from most vinyl wallcovering, except in bathrooms, or paper wallcovering, occasionally used in powder rooms or bedrooms. I prefer to use natural woven wall coverings like grasscloth or linen, however, currently I use a lot of wool, herringbone, or velvet wall coverings for a more sophisticated element that still is causal.
Living Room
Many styles of sofas compliment a craftsman style home, but I typically like to refer to the sofas you would have seen in the homes when they were first built, pieces from approximately 1910s to the 1940s whether it is Craftsman/Mission, Art Deco, or 40s which is a simpler, more curvaceous often more feminine version of Art Deco. Chesterfield sofas are great if you want a cozier, masculine feel, often covered in leather or velvet. Another sofa style I like to use in these homes is a Frank Sofa. Although it is an Art Deco sofa, the simple style compliments the classic details in the architecture, and you can add interest by adding a contrast welt to the sofa. Chairs can often be a companion to the sofa, or more open and/or sculptural to add visual interest. The upholstery should be in contrast to the walls. Dark if you have light walls, light if you have dark walls. Typically I prefer the sofa to contrast and fill in with color or neutrals with the chairs. I love to mix in metal tables, especially aged brass or copper with patina. Anything that shows age, whether it is new or vintage. Utilizing unique pieces, re-purposed as tables also looks great in these homes, whether it is a trunk, wire spool, sculptural found object base with a glass top, there are many ways you can take this. For lighting, I recommend using more classic, period lighting, typical to original lighting in the home. Shops like Rejuvenation and School House Electric have great options for this type of design. Rugs can also go several directions. I typically use a flat weave with a geometric design, occasionally something more global or tribal. Typically I use simple roman shades for the window coverings, allowing a lot of the trim in the space to be more exposed. Modern art compliments craftsman architecture well and is less expected. If your furniture is a mix of styles, simple. geometric, even solid color canvases look great in a visually busier space. They help to calm down the room instead of being overstimulating. Also, if you feel the need to add an accent wall color, I suggest doing through the art, not a paint color.
Dining Room
You can also have a lot of fun with the pieces in the dining room in a craftsman home. Since most dining tables are wood, I often will use a painted or stained wood table, something with little detail, carving in the wood or an unusual leg or pedestal base style. The dining chairs, often are simple, can be fully upholstered with a subtle detail such as nailheads along the perimeter, or an open back chair, allowing you to see more of the table. The fixture can remain a period piece to continue the consistency of the other fixtures throughout the home or make more of a statement. In the 30s and 40s, there were many sculptural glass chandeliers made, that compliment this design period and can make a bold statement. If there is room for a sideboard or a hutch, I tend to compliment the table but take these pieces more simple if the table has a lot of detail or use a piece with more interest if the table is simple. Reusing unusual pieces like an apothecary cabinet or a turn of the century shelving unit from a hardware store can add interest and a unique spin to the room.
Bedrooms
Craftsman bedrooms have a lot of opportunity to have fun and mix in some great styles. I love using a modern, simple four poster bed with an upholstered headboard for softness. Mix the bed with a pair of vintage chests, possibly with a painted design or contrast material on the drawer front. It could even be a campaign chest or a trunk, but make sure not to duplicate too much if you have these elements in adjacent rooms. Classic bedside lamps always look great next to a modern bed. They can be ceramic, glass or a metal, something different than the bed material which would most likely be wood or metal. A plush, almost fur like rug will add softness and give the space a more luxurious feel. I prefer these in white or a light neutral, to keep the space more casual, complimenting the architecture.
Of course there are many other solutions not mentioned above as ways to compliment the architecture of your home. However, the guide above will help to keep you focused and organized as well as point you in a direction for the selection of your furniture, rugs, wall treatments/coverings, lighting, window coverings and art which can be overwhelming due to the plethora of options to consider these days. If this is still overwhelming, please refer to my previous blog post, 9 Reasons to Hire an Interior Designer, and have a professional help you. Not only will you benefit financially, your home will have a unique personal design, that fits not only the architecture of your home, but you and your family as well.
Photo Credit:
950 N Michigan - Tony Soluri
Living Room - Christophe Servieres
Joho - Nathan Kirkman
Dining Room - Tony Soluri
Are you inspired now to find your new modern home, mid-century home or craftsman style home? The Warmack Group can help you find just the right place to make your own.