7426 Winona Ave N, Seattle, Washington
$800,000 2380 sq ft 5 bedrooms 3 bathrooms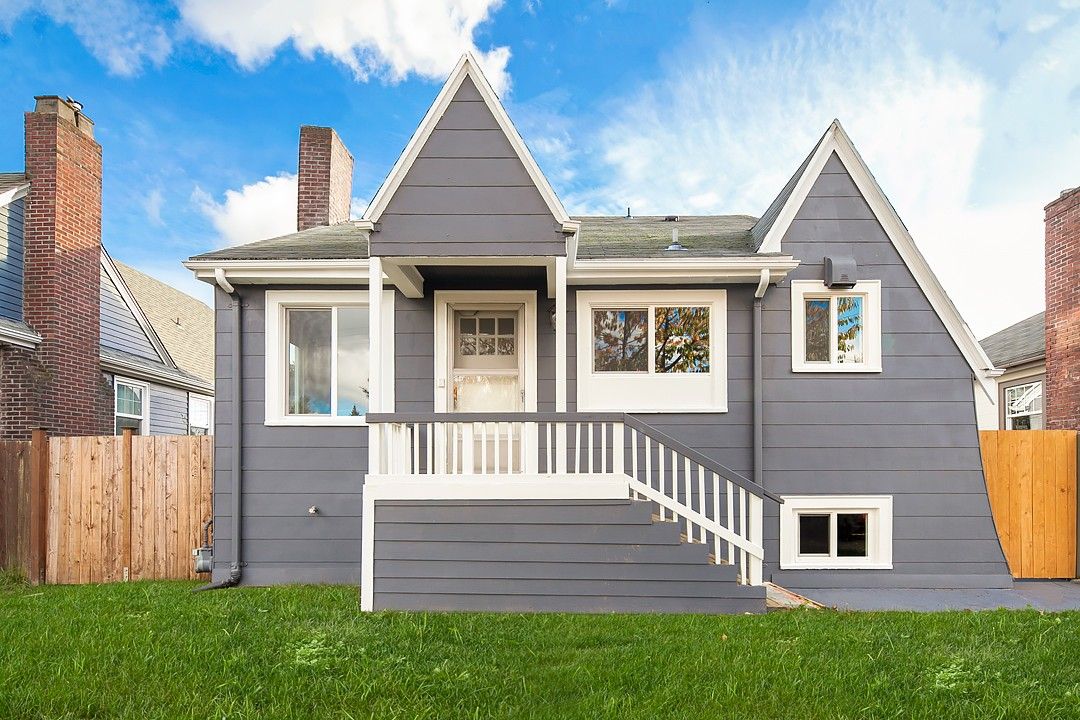 Have you always dreamed of living in a charming older home in a quaint neighborhood? This Winona Avenue home is just the place for you! The neutral pallet and alluring details will capture your heart and imagination from the moment you see this home. Imagine welcoming your friends and family on the front porch and then entertaining them in the beautiful rooms inside. As you entertain your guests they can flow easily from the living room to the dining room through the original french doors or out to your lovely backyard for an evening under the stars. The Winona Avenue home is easy to fall in love with.

What we love about this house:
1. Architectural Charm: The unique features of the peaked roof and angled lines add character and appeal. While the neutral pallet offers endless possibilities for making the front yard your own.
2. Hardwood Floors: Beautiful hardwood floors are in the living room, dining room, hallway and bedrooms as well as the staircases. Each room is made more elegant by the presence of these darker stained floors. The color adds warmth to each room as the natural light flows in through all of the windows. There is plenty of opportunity to accessorize each room with beautiful area rugs or to just leave the gorgeous wood floor showing throughout.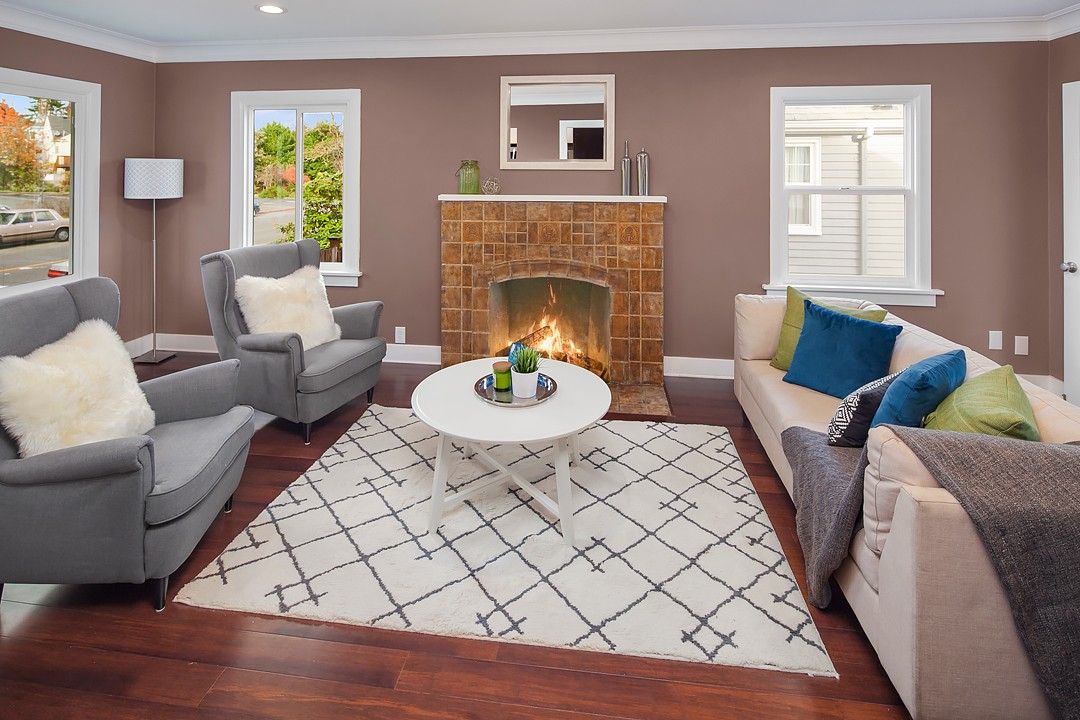 3. Original Fireplace. You can spend many evenings cuddled up by the original fireplace in the living room, or reading books with your kids. The wood burning fireplace will add that beautiful feeling and smell of home all winter long.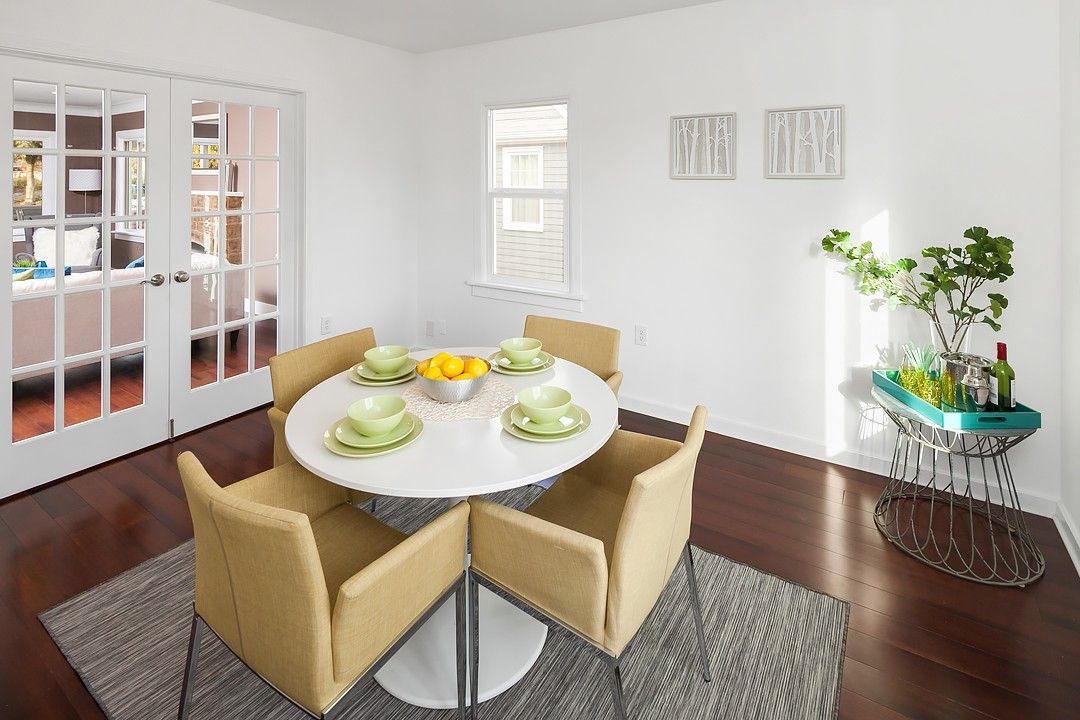 4. Wonderful French Doors. French doors lead from the living room to the dining room and from the downstairs kitchen out to the backyard. They help creating an enchanting feeling inside this wonderful home.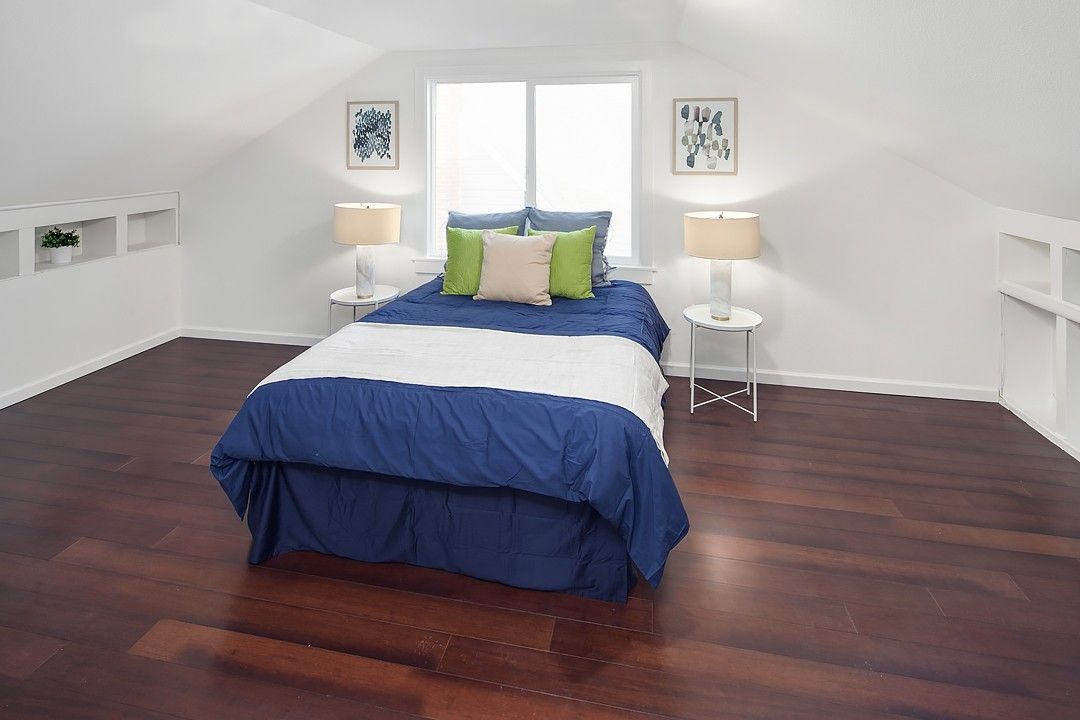 5. Craftsman character. While modern updates have been made throughout the house the original craftsman character from 1926 can still be found throughout. The quaint details like french doors, unique nooks, and original tile on the fireplace all make this house special.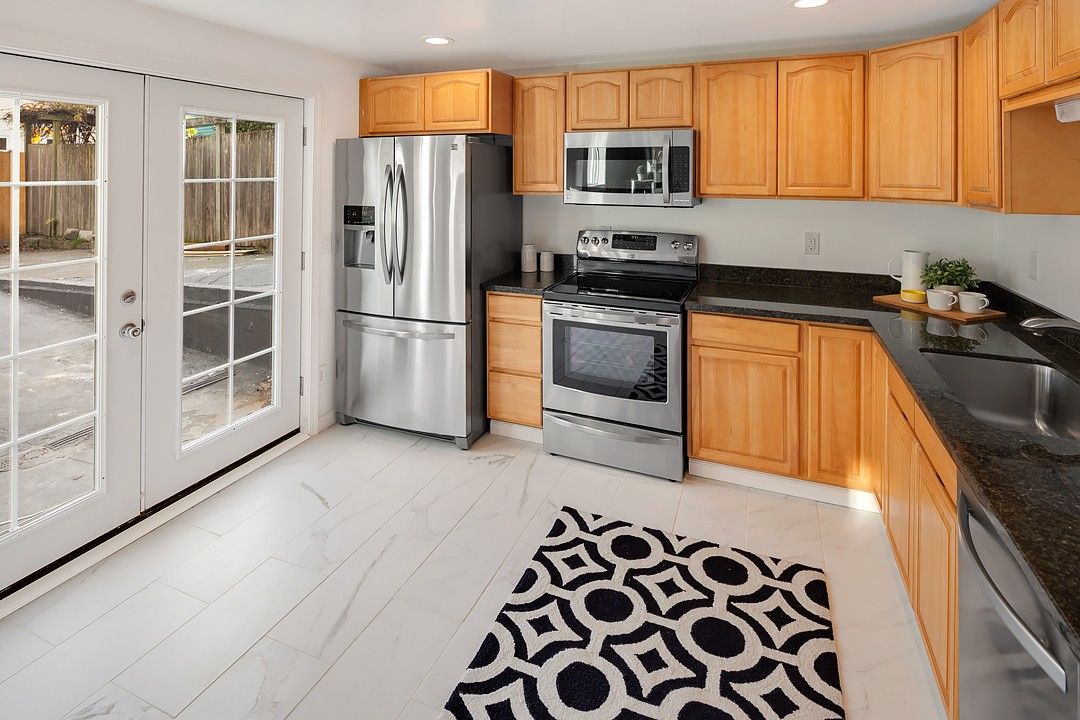 6. Income Potential. This house has great potential to make you money while you live there! The Mother In Law suite downstairs has 2 bedrooms, and updated kitchen, family area and a bathroom. It is perfect for an AirBnB rental or a roommate. The whole area has been redone with a marble floor in the kitchen, marble countertop in the bathroom and beautiful hardwood floors throughout.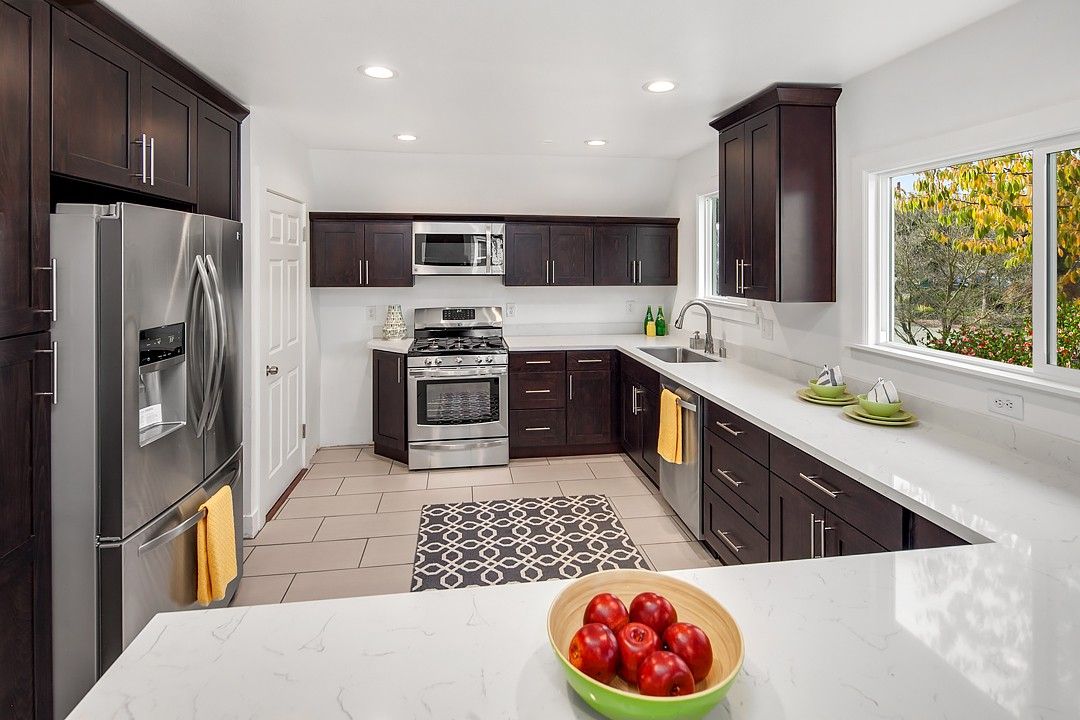 7. Spacious Kitchen. Imagine preparing meals in this beautifully updated kitchen, complete with stainless steel appliances, marble countertops, tile floor, gorgeous natural light and mahogany colored cabinets. There is plenty of space to store all of your gadgets and dishes. The natural flow from the living room to the kitchen provides a space that is welcoming to guests and while still letting the chef of the house feel like part of the action.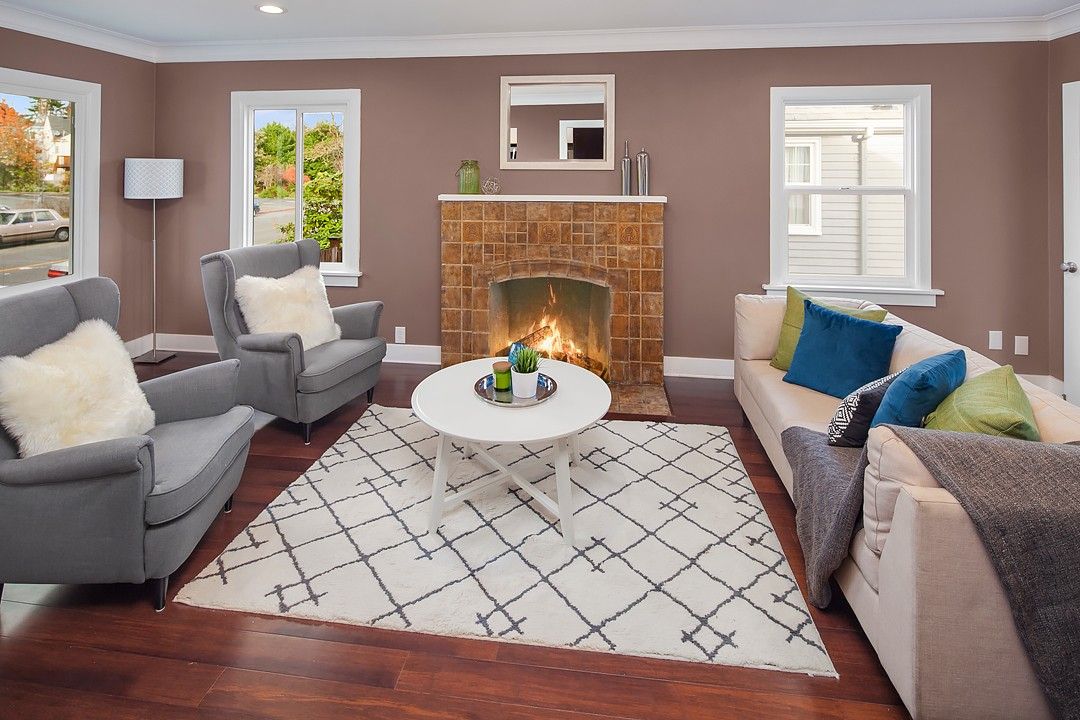 8. Beautiful Natural Light. The Winona Avenue house feels so spacious and light. You will love spending cool days inside without feeling seperated from the outdoors. Each room is filled with windows that keep the house bright and airy.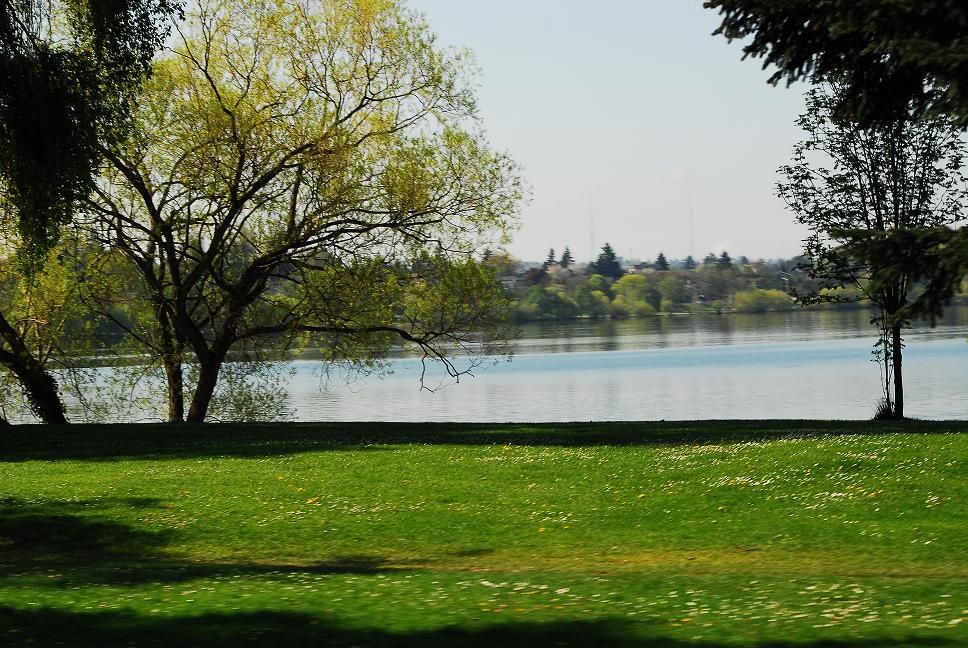 9. Part of a unique community. Being part of the active and unique neighborhood of Green Lake offers you everything. Whether it is city life close by, great dining & drinking, great places to explore or outdoor activities around the 529 acre freshwater lake, you can do it all in this beautiful community located in Northern Seattle.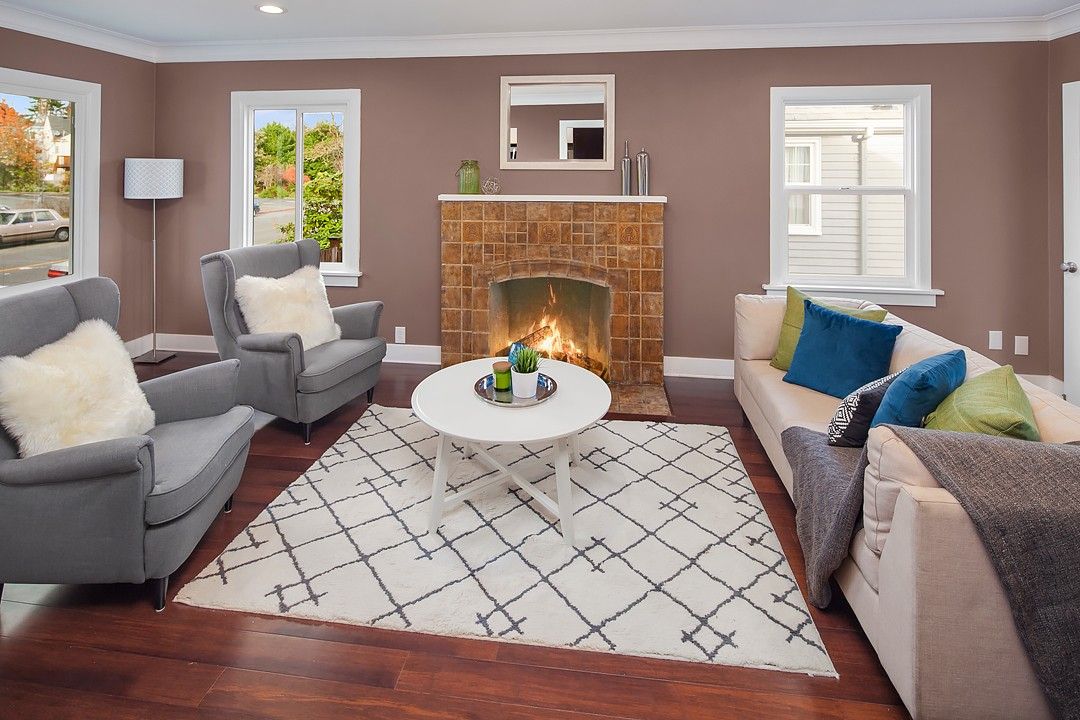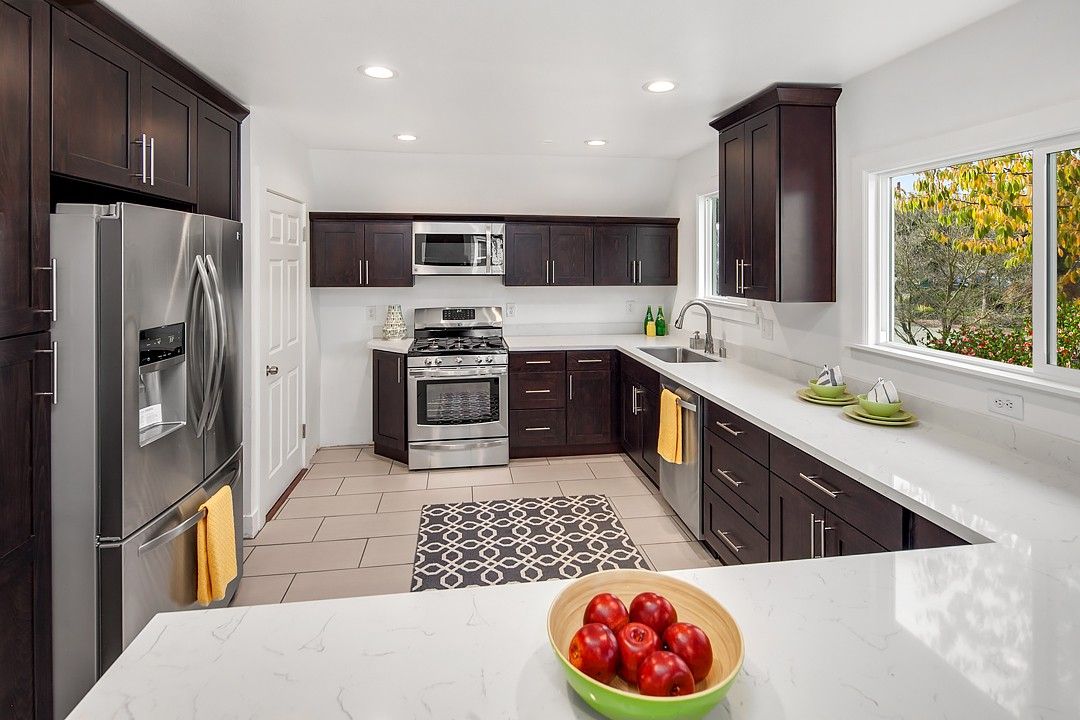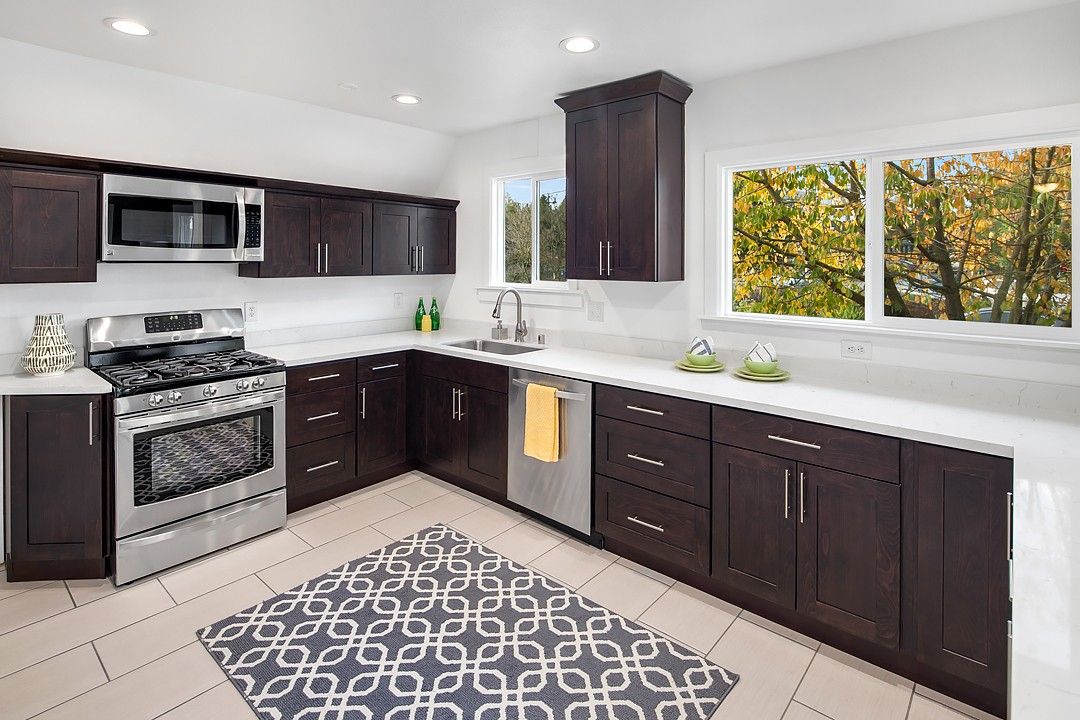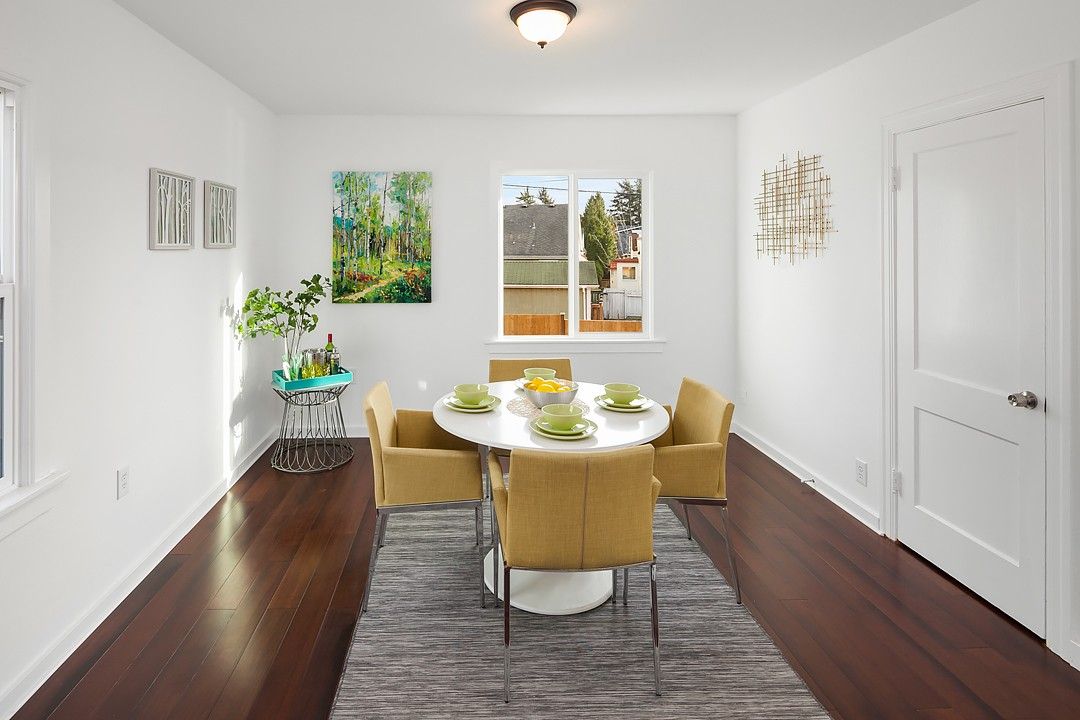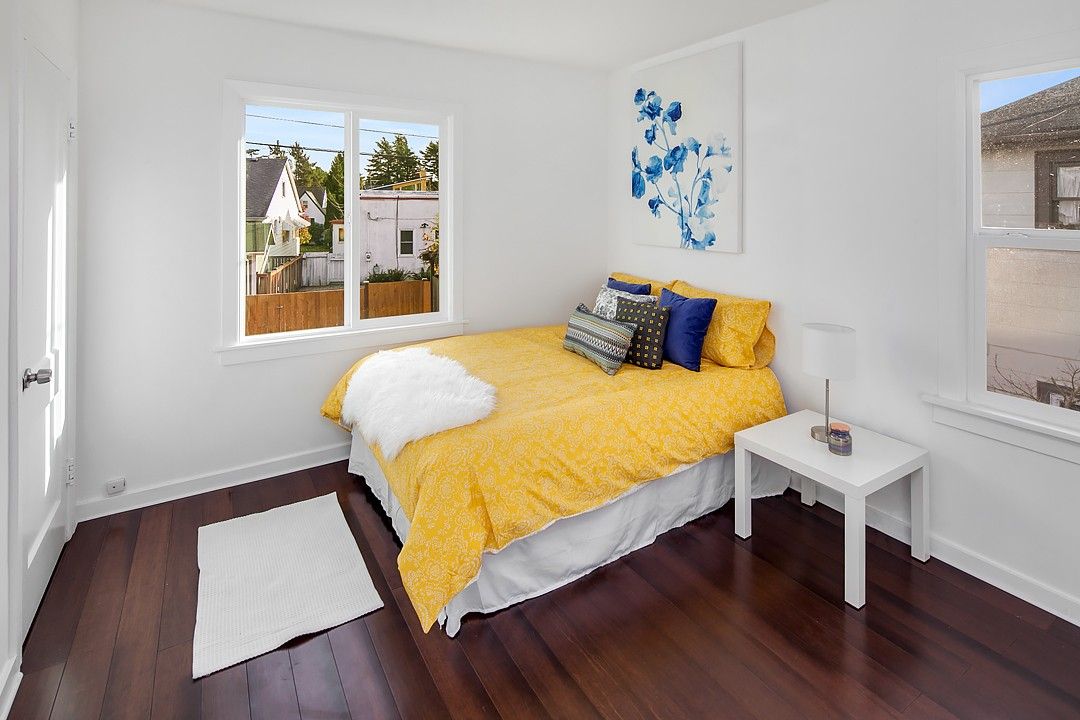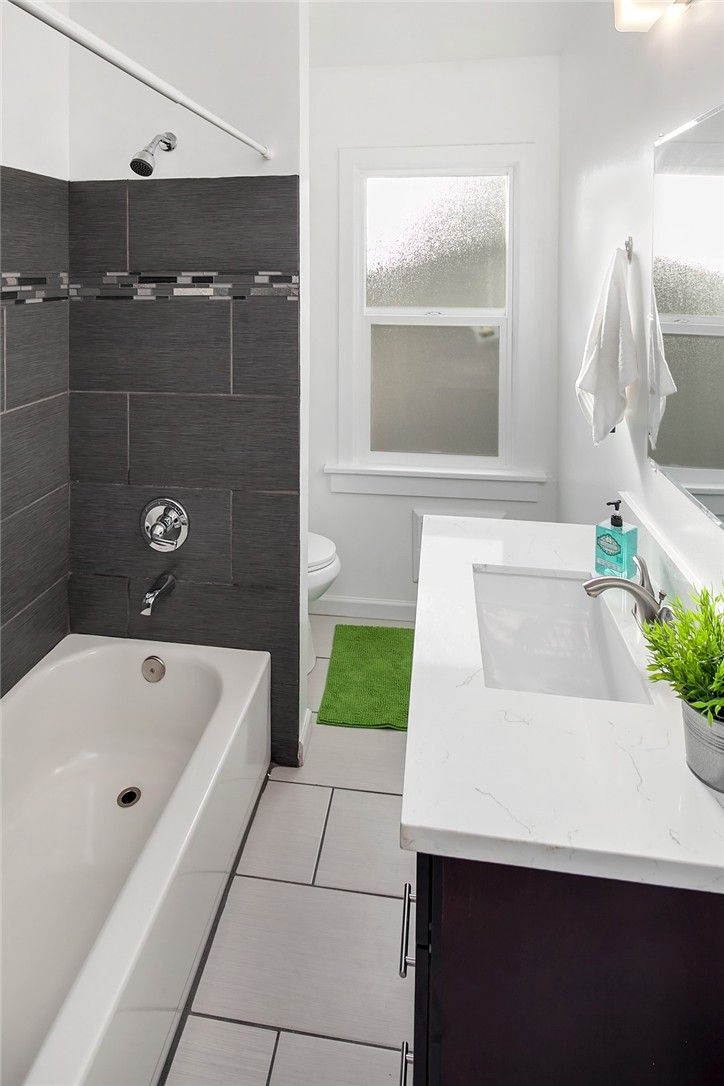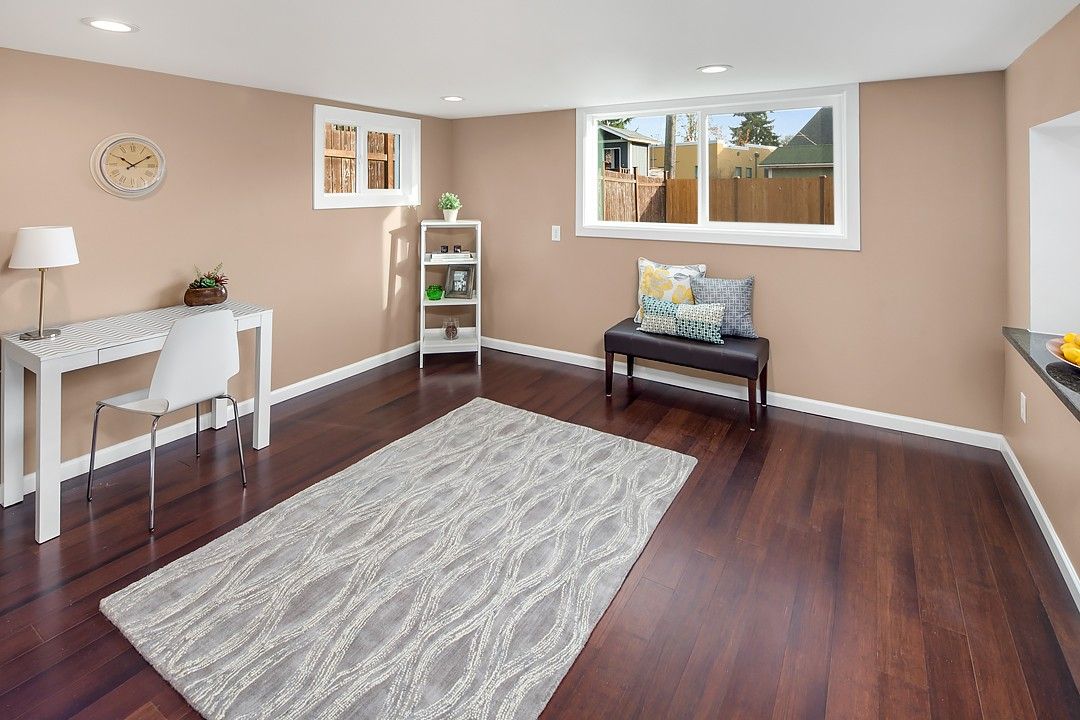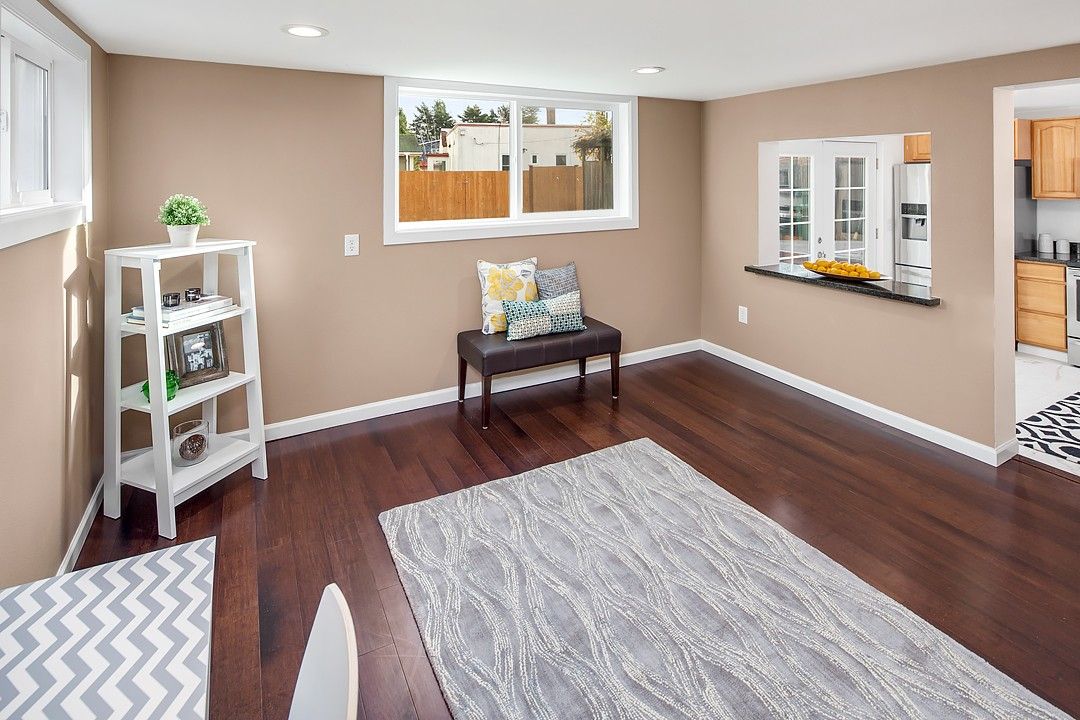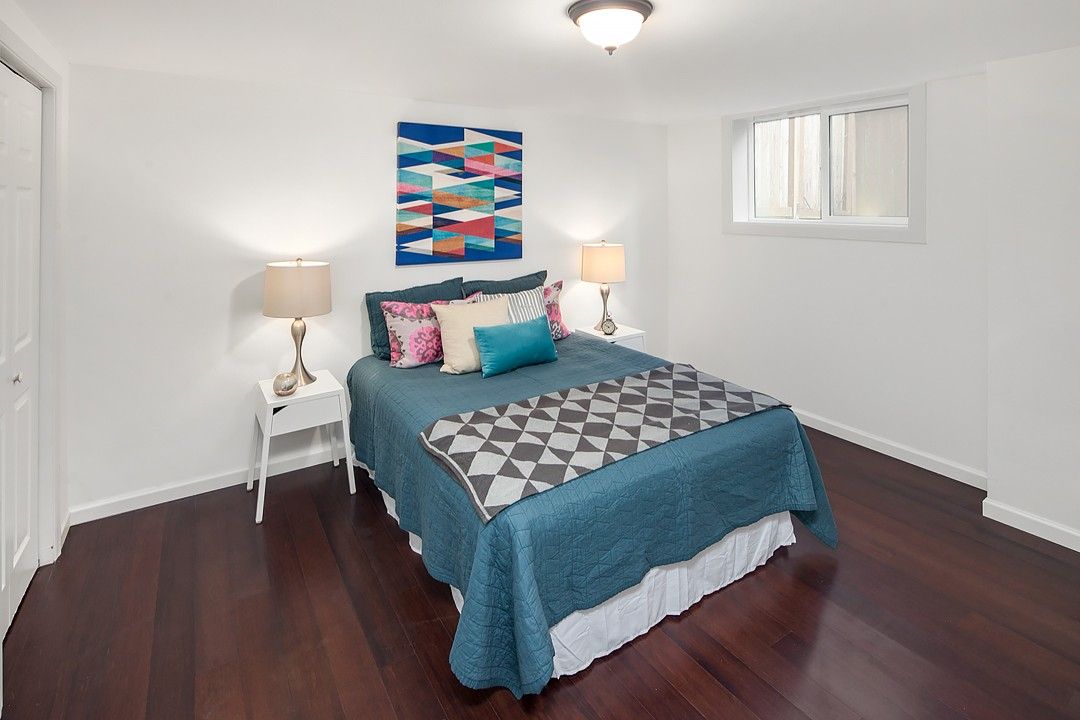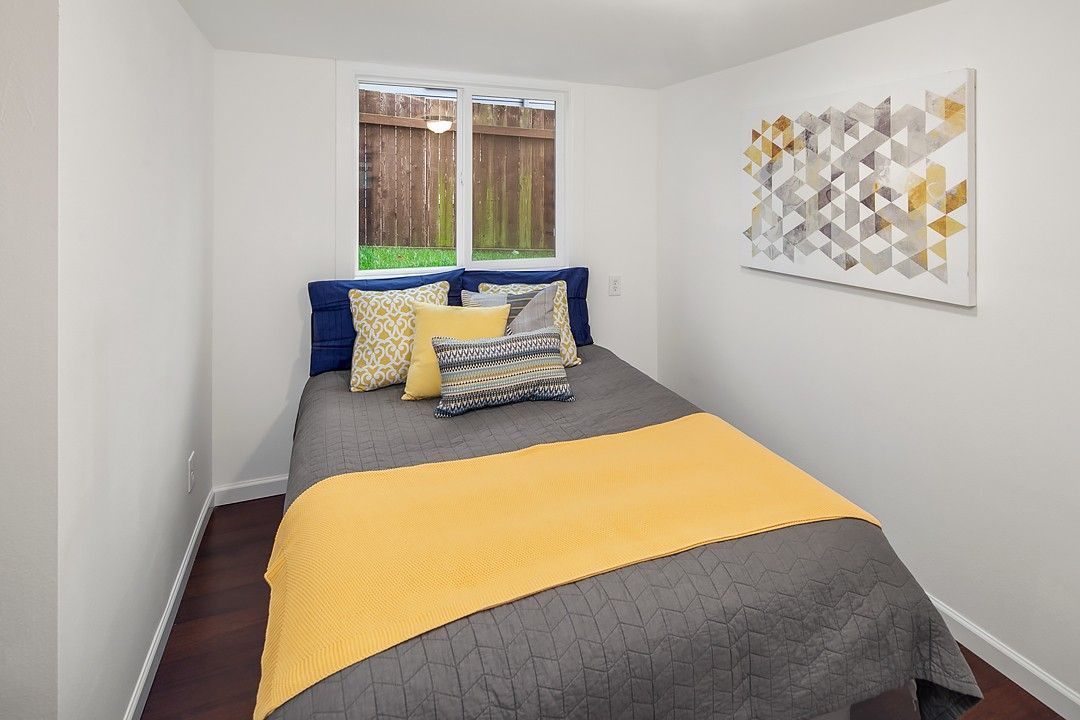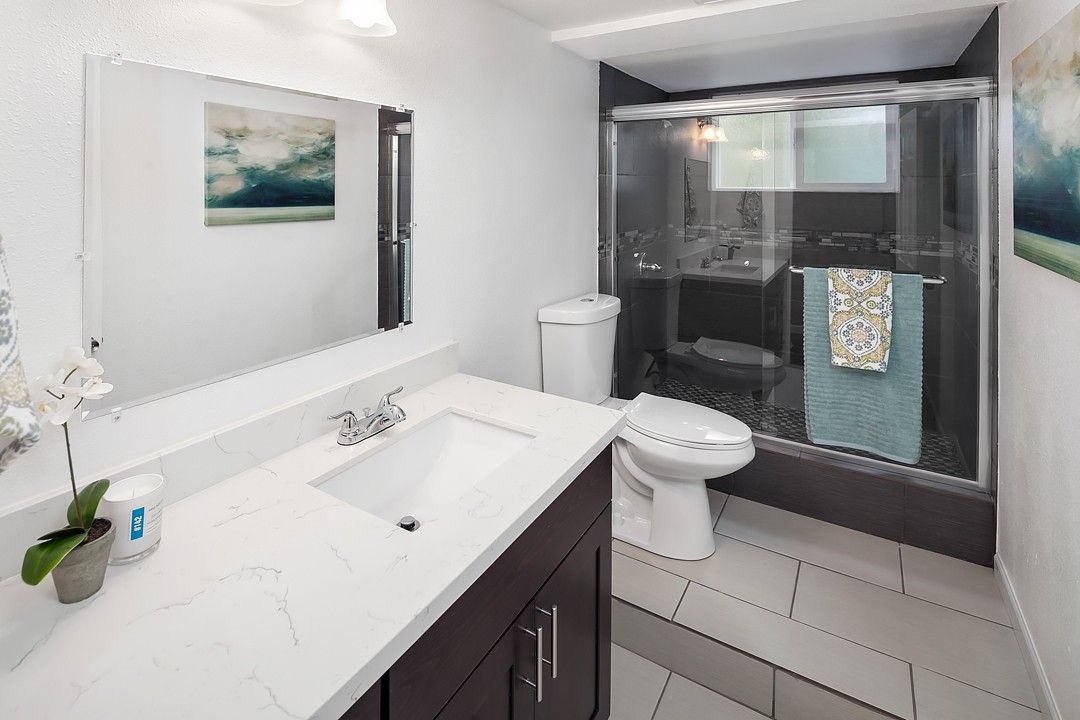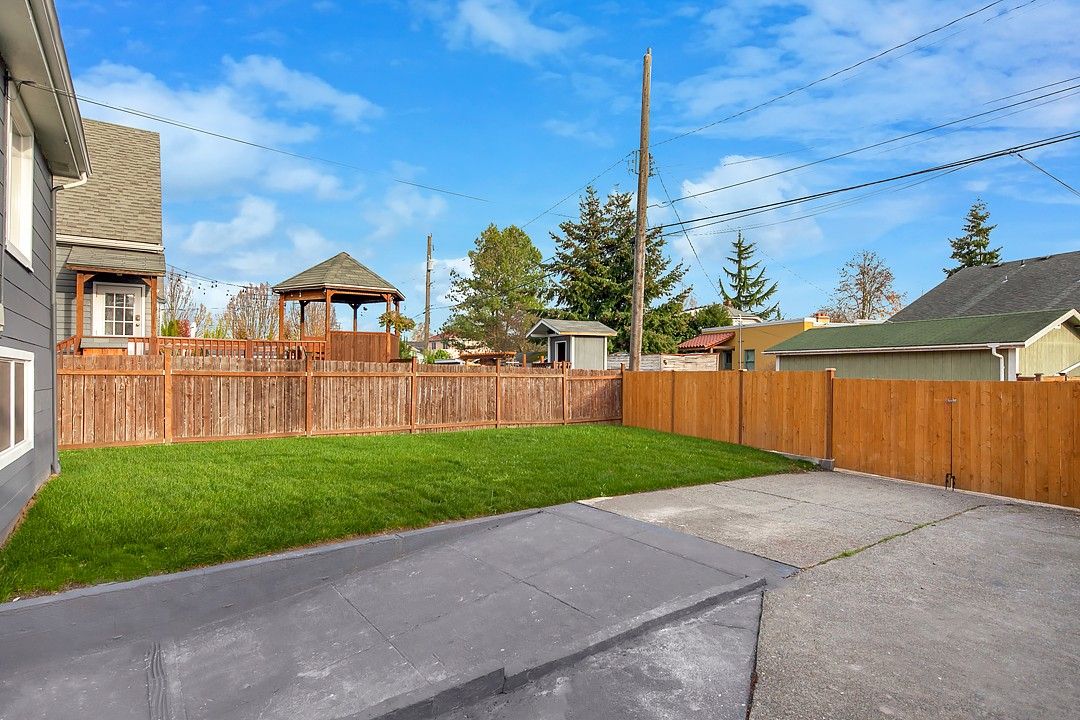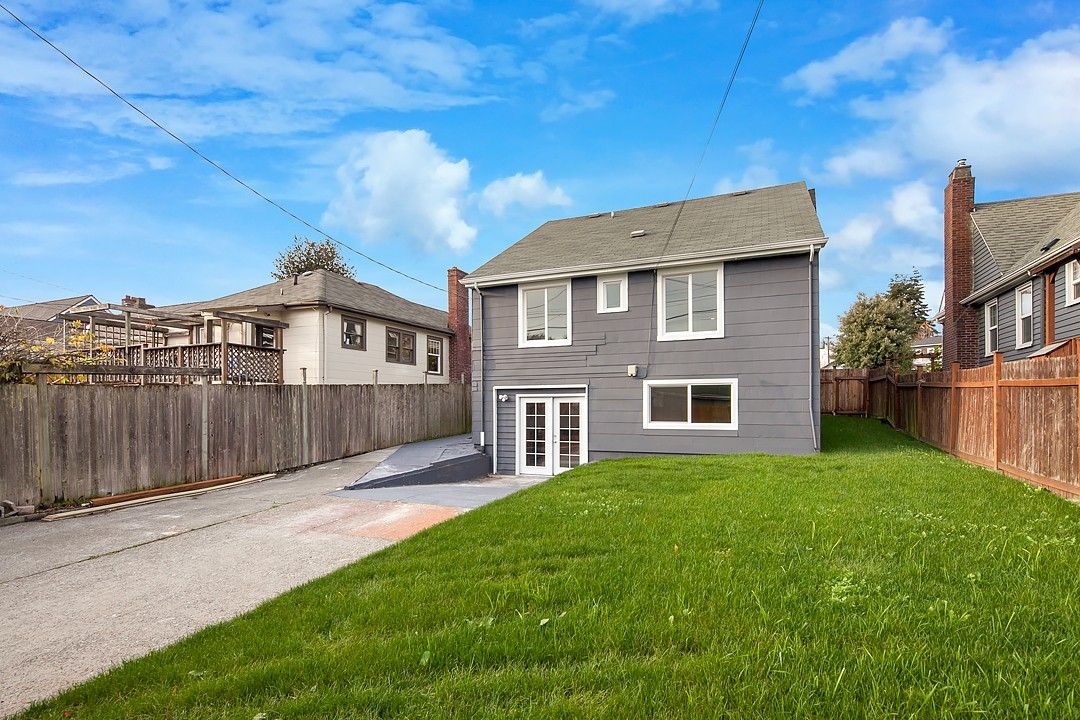 Details:
Built in 1926
Craftsman style home
5 bedrooms
3 baths
Hardwood floors
Original Fireplace with original tile
MIL suite with separate entrance offers extra income potential
Marble counter tops
Marble floors
Tile floors
Modern Updates
Tons of natural light
Parking Space behind house
Stainless Steel appliances
French doors in dining room & MIL suite kitchen
Close to Restaurants, Bars and Outdoor Activities
Located in King County
MLS ID#

1052467
Want to see this wonderful home? Contact us for an appointment or if you have any questions about this or other properties in the Seattle area. Be sure to follow us on Facebook and Twitter to keep up with what is happening in and around Seattle, to see all of our listings and follow all the real estate news for the Seattle area.