Luma Condominiums in First Hill
The neighborhood of First Hill in Seattle is full of history and classic architecture. The most recent addition to the beautiful tree lined streets is the Luma condominium building.
Sitting at the intersection of First Hill and Pike & Pine this LEED silver certified building is designed to stand as a 21st century landmark. The beautiful black and white glass welcome in the natural setting of Puget Sound and the Cascade Mountains, Olympic Mountains, Mt. Ranier and Mt. Baker. The building is offers full amenities including a concierge,rooftop soaking pool, grills, lounge area, outdoor fireplaces and an outdoor shower. Inside the contemporary design compliments the exterior landscape welcoming in all the natural light this beautiful neighborhood has to offer. The Luma building offers a beautiful fireplace lounge and a library among its public spaces.
The Luma condiminium building is the first new building in the neighborhood since the 1980's. The floorplans range from one bedroom condo's starting in the mid 500,000.00's to 2 bedroom units in the high 700,000.00's.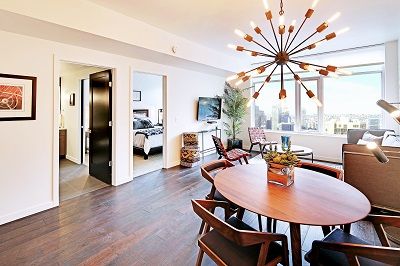 The easy driving access to I-5 and I-90 along with the option for short walks to downtown, easy access to the First Hill streetcar and the rail station make this a prime location for your new home.
Contact us if you would like to know more about this building and its beautiful condos.