Pacific North West Summer Music Festivals
June
Paradiso (The Gorge)
Friday June 23rd & Saturday June 24th
Paradiso is a weekend long electronic dance music festival held at the Gorge on the Columbia River. Paradiso is one of the biggest EDM festivals locally and arguably the most beautiful. Festival goers will enjoy a weekend of other-worldly musical acts, gorgeous views, and camping with friends.
July
Capitol Hill Block Party
July 21 – July 23
One of Seattle's biggest music weekends, the Capitol Hill Block Party is a festival locals look to every year. Obviously located on Capitol Hill, the block party will be offering 3 days of music and art. This year's lineup includes, Diplo, SnakeHips, and Lord Huron to name a few.
https://www.capitolhillblockparty.com/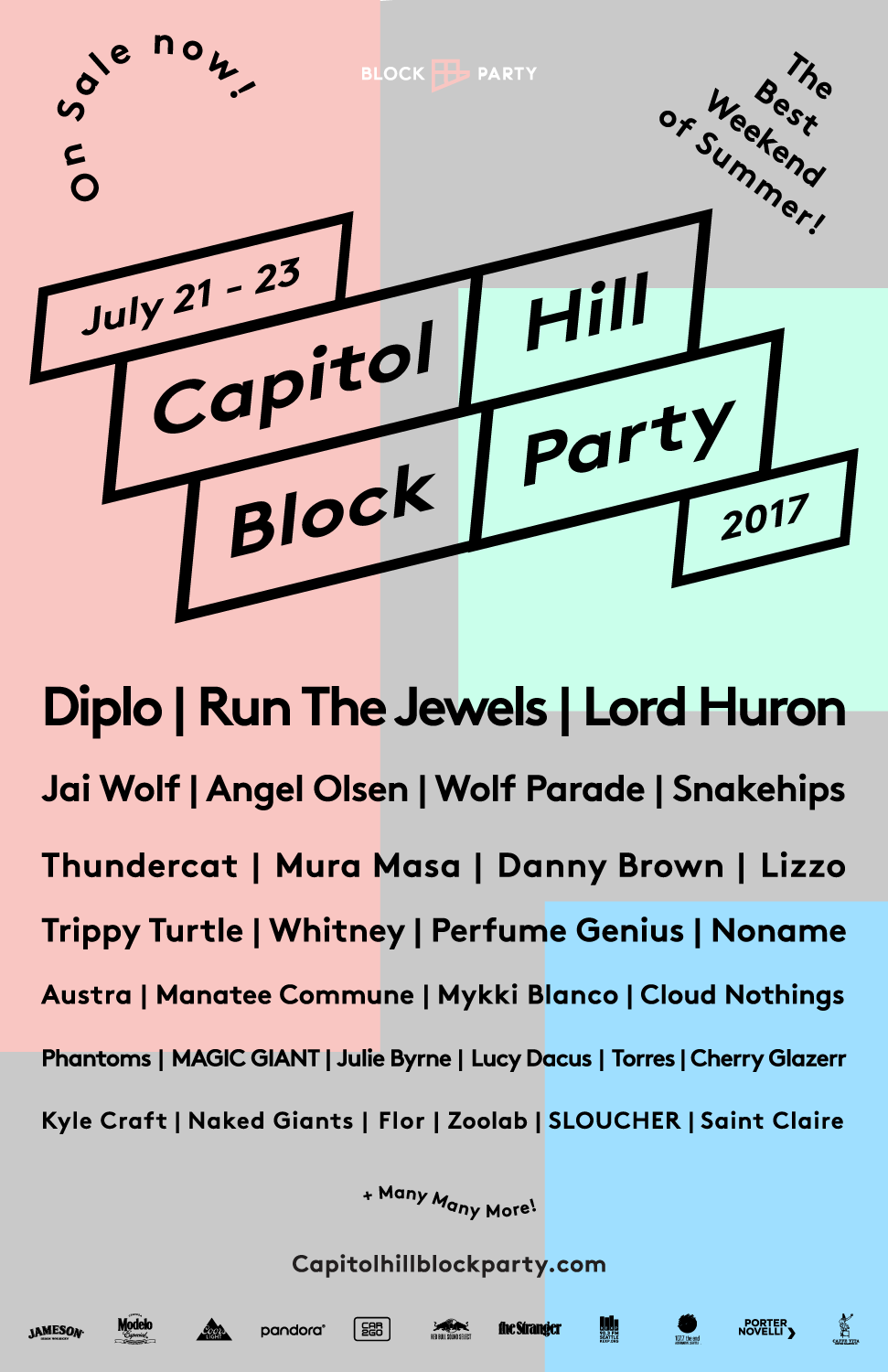 Watershed (The Gorge)
July 28 – July 30th
Watershed is an annual Country music festival held at the Gorge on the Columbia River. With fair attractions, multiple famous country music acts, camping, lots of beer, and food. "Shedders" will be in for a full weekend of fun.
TIMBER! Music Festival
July 13 – July 15
An outdoor music festival held at Tolt-Macdonald Park in Carnation, WA. Unlike some festivals, TIMBER is an all ages event and families are more than welcome. Along with the musical entertainment and camping, a 5k, art classes, and other activities will be available to participate in all weekend long.
August
Summer Meltdown
August 10 - 13
Held in Darrington, Washington, Summer Meltdown is an outdoor music festival. Festival goers will camp amongst the beautiful Douglas Fir trees and enjoy the weekend of music, art, and community. All ages are welcome to the festival and there even will be a zone for kids.
September
Bumbershoot
September 1 - 3
Seattle's biggest summer music festival and one of the nation's largest, Bumbershoot, has thousands flocking to the city every year for this classic Seattle celebration. Since 1971, Bumbershoot has been providing live music, comedy, theatre, film, visual arts, and dance performances to the masses for years. Some major headliners at this year's festival include FLUME, Lorde, Weezer, Odesza, Solange, and many more.