Summer / Fall 2017 Condo Developments
The Gridiron


Located at 589 Occidental Ave. in Pioneer Square, The Gridiron is contemporary condo living upon the historic Johnson Plumbing masonry building. Developed by Daniels Real Estate with the help of Hewit, Coughlin Porter Lundeen, and Jennie Gruss, the vision of The Gridiron has fashioned into the sleek urban space it is today. With 107 units and multiple floor plans including studios, one bedrooms, two bedrooms, and loft layouts, there are plenty of living options to choose from.
Each unit its complete with pental quartz counter tops and back splash, gas cook top, electric oven, microwave, hardwood flooring, high end appliances, washer and dryer in unit, and the highest residential standard sound proofing.
Building amenities include fifth floor terrace, rooftop deck, entertainment rooms, fitness center, roof deck dog run, vibrant first floor retail, wine storage, bike parking, personal storage units, parcel storage, and parking.
Units are currently for pre-sale. For more information please contact (206) 494-0296 or sales@warmackgroup.com
The Nexus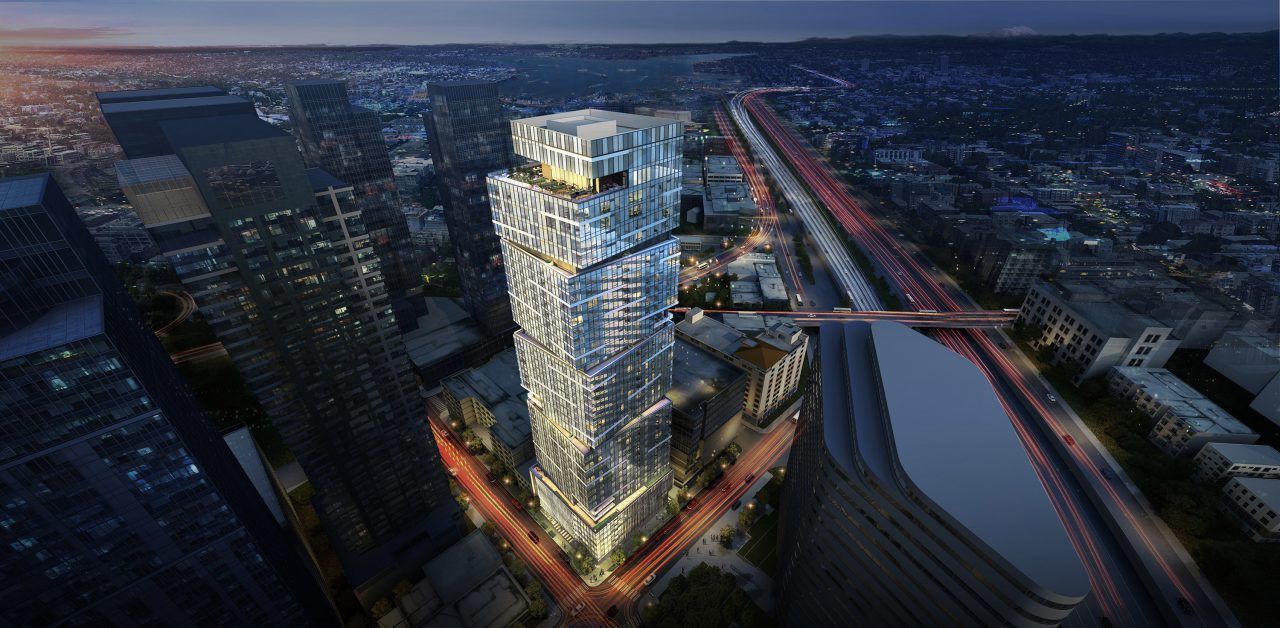 Located at 1808 Minor Ave. in the heart of downtown Seattle, The Nexus is innovative urban living at its finest. Designed by Weber Thompson Architects, The Nexus integrates sustainability and technology in a stacked building arrangement to provide a new living experience. Each cube in the stack offers various living plans as well as distinct views.
The building hosts 374 living spaces with varied floor plans including studios, one bedrooms (with and without dens), two bedrooms (with and without dens), and three bedrooms. Pricing for the condos start at the $500+ rage.
The Nexus offers three different unit color schemes for personalization;
Solar - A light and bright color palette
Equinox -Northwest style with contrasting light and darker elements
Lunar - Bold and rich design with earth tones
Each living space is complete with natural wood doors, engineered hardwood flooring, custom milled nylon carpet (hardwoods are optional), barn doors with matching mill work and glass inserts, personalized walk in closets, built in display shelves, in unit Bloomberg washer and dryer, wood grain cabinetry, self-closing drawers, quartz slab counter tops, porcelain floor tile and bath/tub, frame less glass shower enclosure, energy efficient appliances, high end finishes, state of the art building systems, smart technology, and so much more.
Building amenities include Concierge, Art Café, Curbside pickup, lobby, parking garage, restaurant and bar, veranda, think tank, work lounge, media room, pet lounge, pet run, fitness center, yoga studio, guest suites, sky parlor, exhibition kitchen, fireside lounge, conference room with catering kitchen, game room, dining room, and gazebo terrace with BBQ.
Currently for pre-sale. Units will be ready in 2018/2019. For more information please contact (206) 494-0296 or sales@warmackgroup.com
Hendon Condos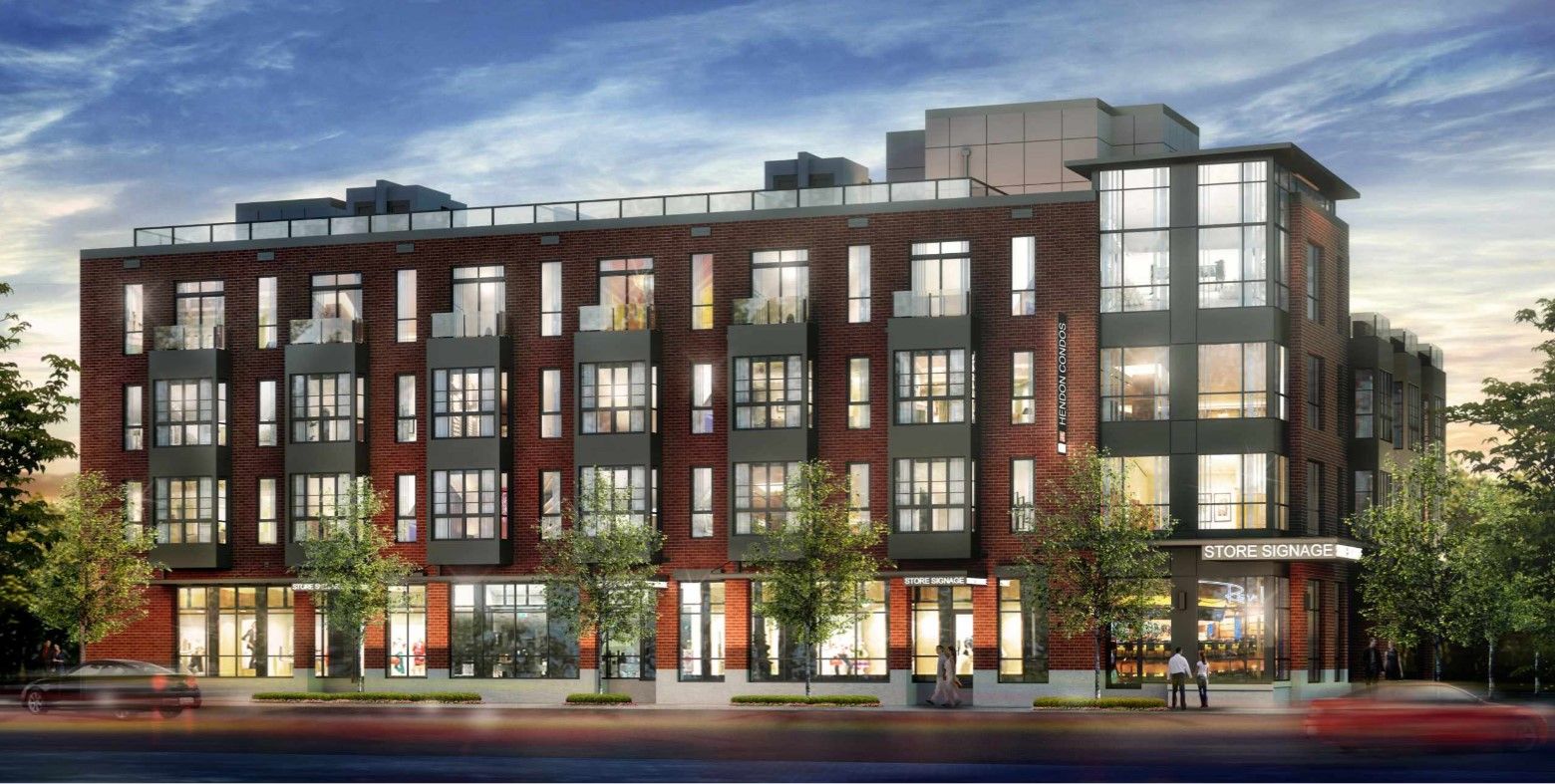 Located at 300 N. 68th Street in the heart of the Phinney Ridge neighborhood, Hendon Condos are from local builder Isola. Isola specializes in Built Green modern homes with emphasis on sustainable design and environmental stewardship. With 32 units, the Hendon Condos is the perfect size community in Phinney Ridge, mixing urban style living with the friendly small-neighborhood vibe of Phinney. Floor plans include studios, one bedrooms, one bedrooms with dens, and two bedrooms.
Interior highlights include generous high ceilings, slab quartz counter tops, under mount kitchen sinks, Bosch appliances, soft close cabinetry, hardwood flooring, Green Label Plus+ certified carpeting, washer and dryer in unit, mini split heating and cooling, energy efficient lighting, and spa bath with heated porcelain flooring.
Building amenities include landscaped rooftop deck, secure entry, underground and EV ready parking.
Scheduled to be completed 2017/2018. For more information please contact (206) 494-0296 or sales@warmackgroup.com
800 Columbia

Located at 800 Columbia St on the corner of 8th Ave. and Columbia St. The vision for 800 Columbia is to provide mixed income housing in a central location to downtown and the rest of Seattle. The building will be a 30 story high-rise with 287 condo units at 295,000 square feet developed by Daniels Real Estate.
800 is scheduled to break ground later this year leading into 2018, and will not be complete until 2020. More details to come.
For more information please contact (206) 494-0296 or sales@warmackgroup.com