Take a Seattle Chocolate Tour
When it's time for a chocolate fix in the Seattle area, you're in luck. Our region boasts several fun chocolate tours where you can sip, savor and sample your way through tasting rooms, discovery sessions and factory walk-throughs. Here are three chocolate decadent favorites to get you started:
Savor Seattle Chocolate Indulgence Tour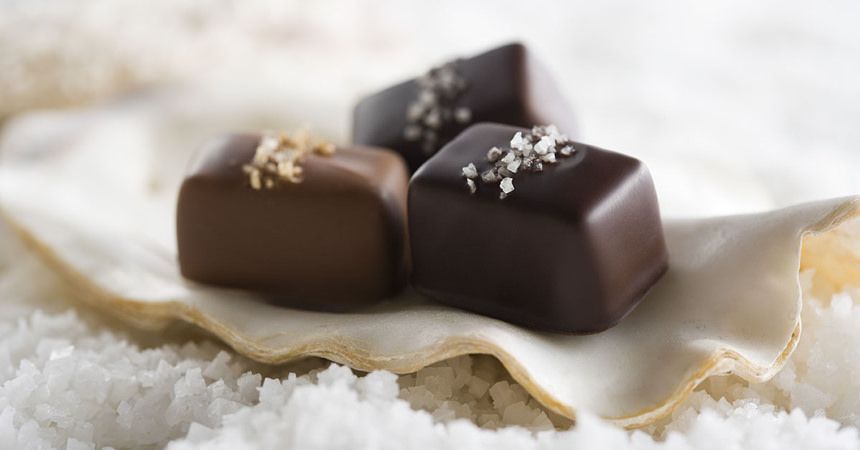 Photo credit ©SavorSeattleTours
For an overview of the Seattle chocolate scene, start with Savor Seattle's Chocolate Indulgence Tour. With over sixteen decadent sweets to sample, you'll be glad for the chance to walk between sites on the itinerary that includes: Cupcake Royale, to taste the ever popular dark chocolate cupcake milkshake made with Theo Chocolate; Chocolate Box, to learn where chocolate comes from while you indulge in artisan truffles; Fran's Chocolates, where asking "What chocolate do you use?" will win you more scrumptious chocolate delights; and Dahlia Bakery, for a piece of restaurateur Tom Douglas' world-renown triple coconut cream pie. Tip: Bring a container just in case you can't finish the abundance of chocolate snacks on tour. savorseattle.com
Theo Chocolate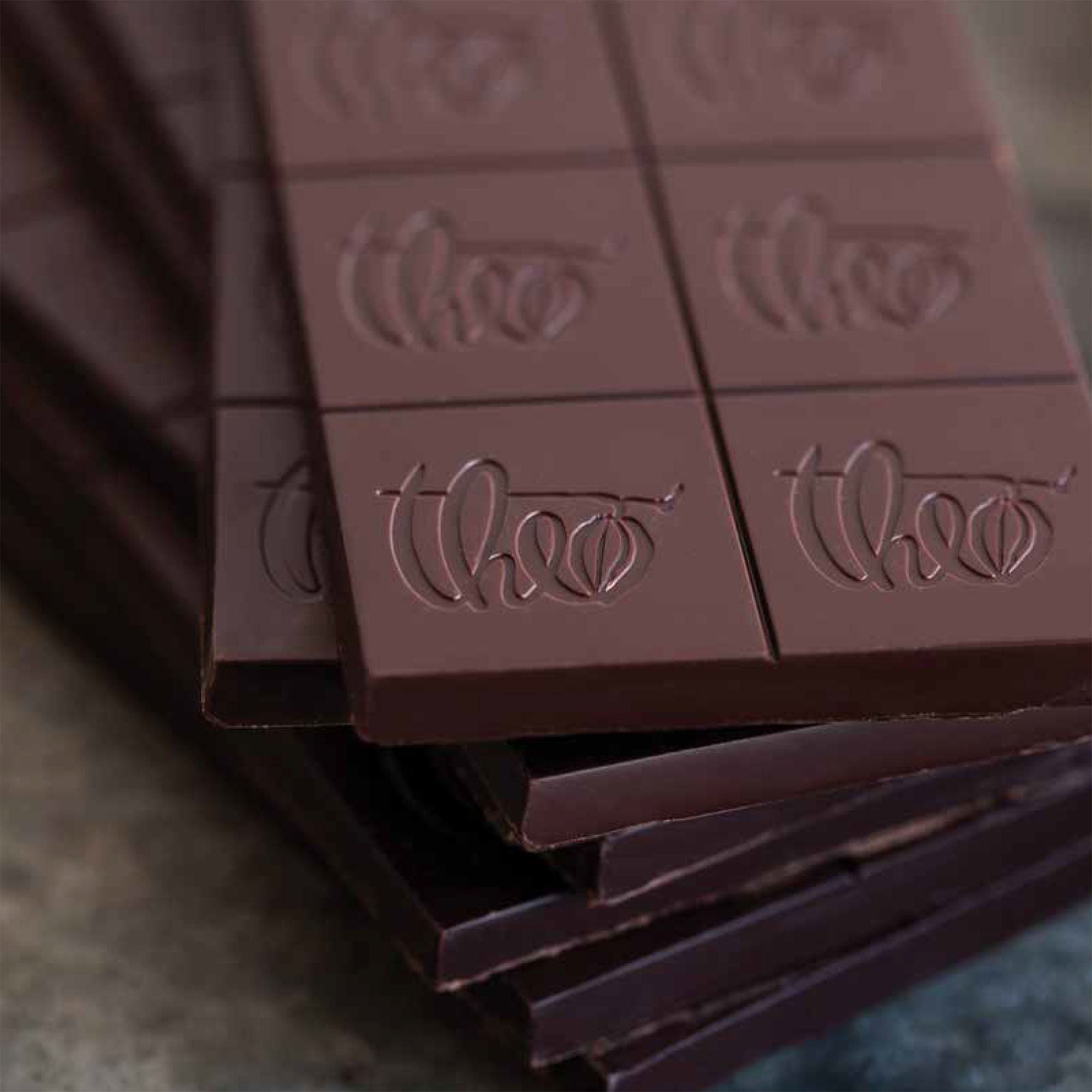 Photo credit: ©TheoChocolate
Don your hairnet, then have a seat as you discover the story and mission behind Theo Chocolate, the first organic fair trade certified chocolate maker in the U.S.. Enjoy a range of Theo's darkest-to-lightest chocolate marvels while watching a short film about the chocolate producing process. Wonder where Theo's magic happens? Take a walking tour of the 20,000 square foot facility for a peak at the chocolate pipeline that moves finished liquid chocolate into holding tanks. Continue into the kitchen to learn how ganache (melted chocolate and cream used for icing and filling) is made, and, happily, to nibble on more chocolate. Wrap up your tour with a browse through the specialty gift shop. theochocolate.com
* Reprinted with permission from article in Northwest Travel & Life Magazine.
Seattle Chocolates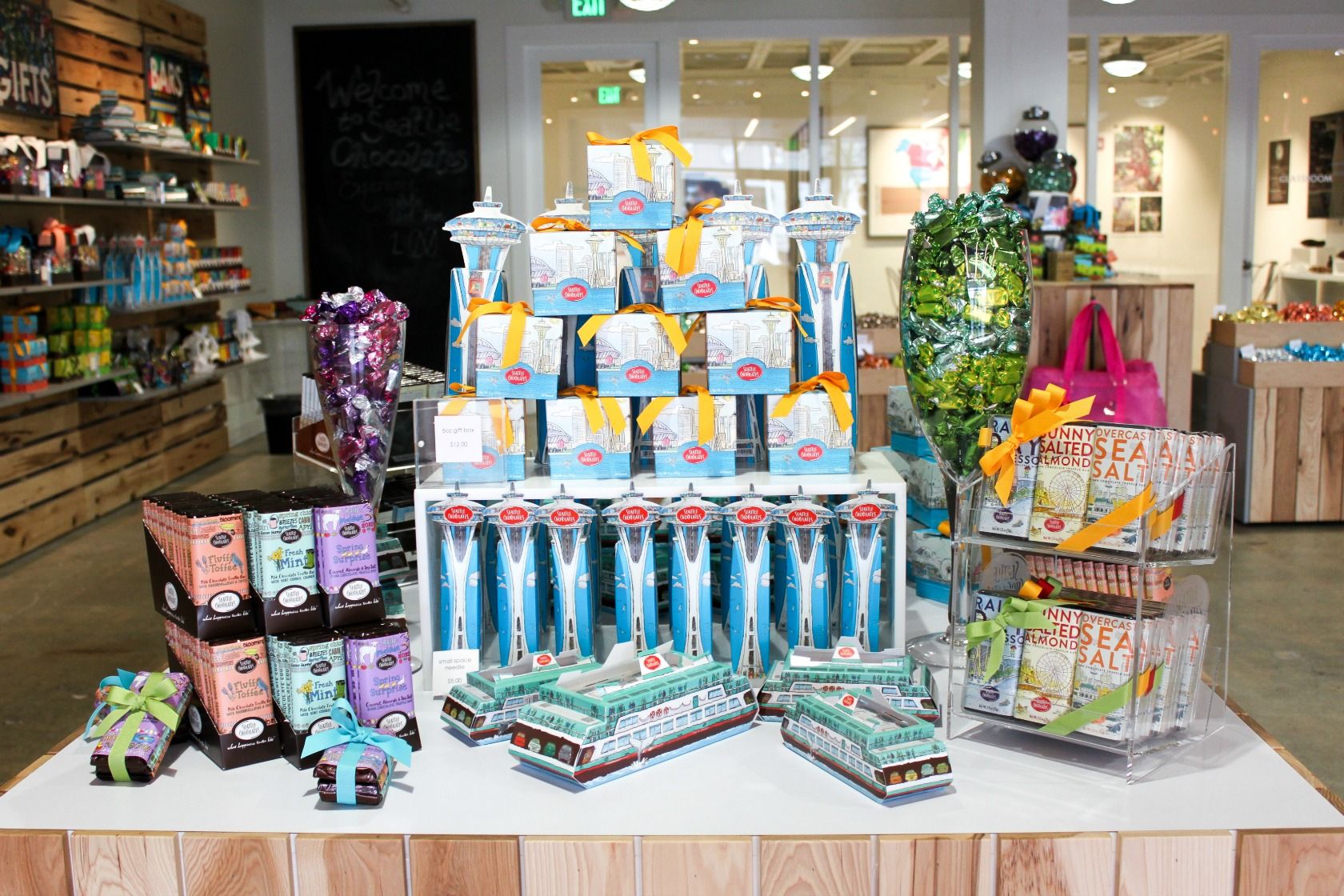 Photo credit ©SeattleChocolates
Stop by Tukwila-based Seattle Chocolates for the company's "Experience Chocolate" tour to discover the innovative tastes of award-winning truffles and favorites from the jcoco collection. Besides sampling a diversity of unique flavors, visitors can also learn about the history of chocolate, walk through a working factory to watch the chocolate-making process and create your own gift box of truffles from among twenty different flavors. Have your own ideas for future chocolate flavor combinations? Seattle Chocolates is open to hearing from you. Who knows? Your suggestions just might make the grade for inclusion in the company's next award-winning collection. SeattleChocolates.com