The Ultimate Seattle Coffee Guide for Locals and Tourists
Starbucks Reserve Roastery & Tasting Room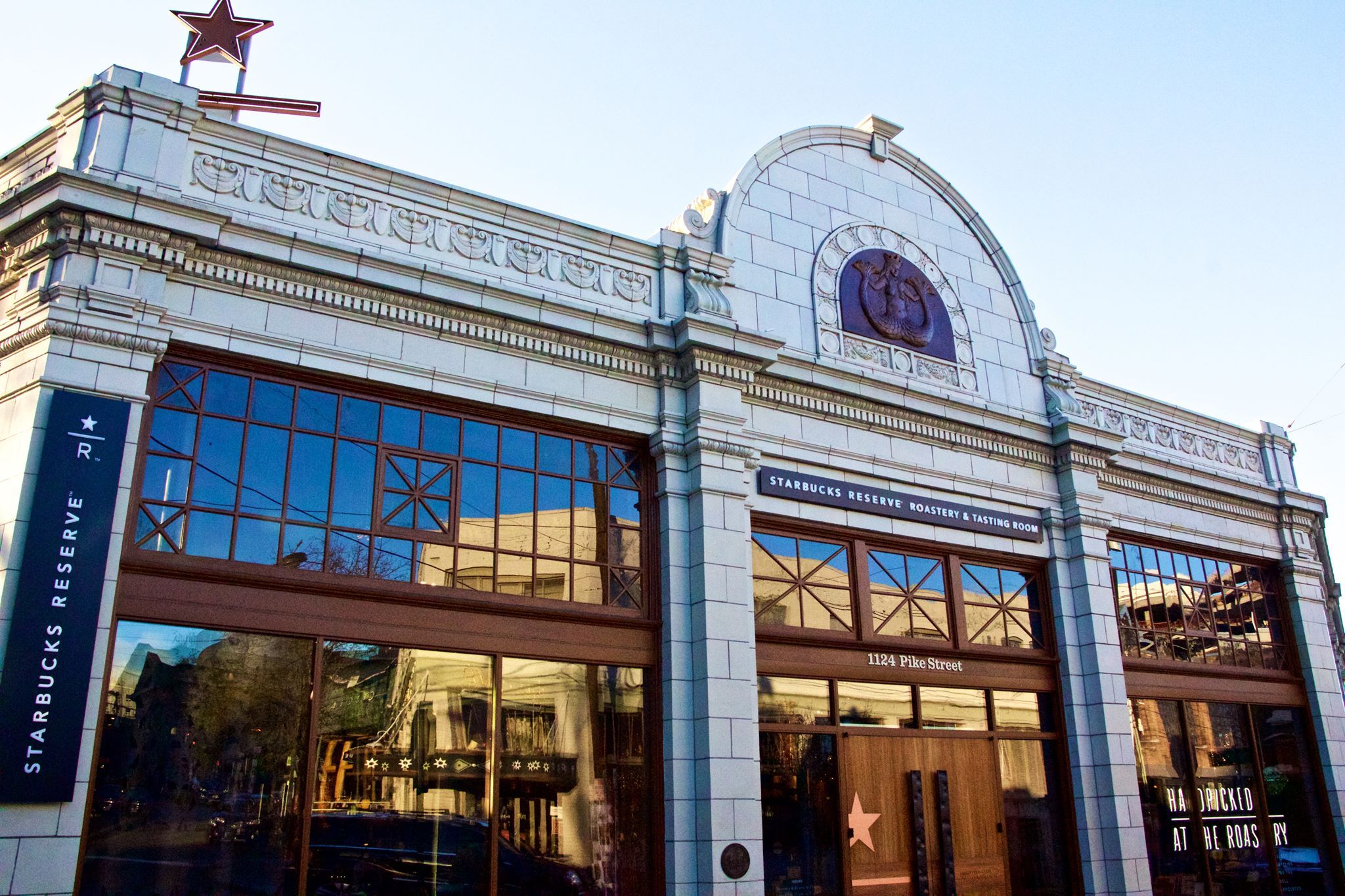 "We know you know Starbucks, but not like this"
When you think of coffee and you think of Seattle, we know you think of Starbucks. You say "Starbucks" and this typical imagine comes to mind; fast, bitter coffee, overly sweetened frappucinos, and cups with your named misspelled. We know you know the Starbucks down the street from your house, or the one in the major grocery store, or even the one in the airport. We know you know Starbucks, but you don't know Starbucks like this.
The Starbucks Reserve Roastery & Tasting Room is a one of a kind experience and we are not just saying this because we are Seattleites.
This is where the magic happens. This is where the Starbucks Reserve coffees worldwide are roasted and packed. There are a variety of roasts here, including rare roasts. Some so scarce that they are only available for a short time then they're gone.
The reserve is taking coffee to a whole new level. The staff is full of coffee masters and specialists from all over the world. They will be making your coffee and educating you about the coffee and its origins while doing so. The coffee is brewed multiple ways here; Pour-Over, Chemex, Coffee press, Siphon, Espresso, and Clover Brewed. With a variety of special menu options and brew methods, anyway you like it, you can have it.
Besides the amazing coffee experience in itself, the Reserve is a great space to enjoy a cup with friends or family, have a meeting, or host an event.
If you still don't believe us, we encourage you to experience the Starbucks Reserve for yourself, and take your family or friends with you. It is really that impressive.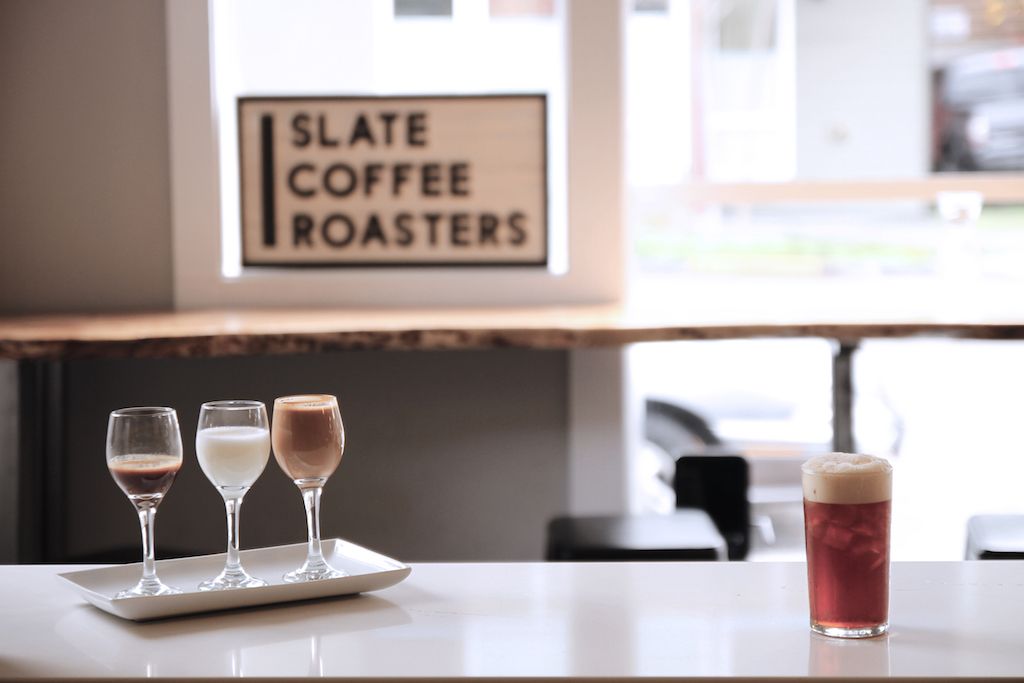 "The coffee purists"
Coffee is both art and science for this family business. Slate is a three year old specialty coffee roasting and retail company based here in Seattle. They look for coffees with unique characteristics and roast the coffee just enough to highlight those characteristics. They call this exposure roasting. Their mission is to uplift each coffee to its unique potential and intentionally innovate to get the best cup.
Try a popular deconstructed latte or a nitro chai.
"Traditional espresso with style"
Family roots are strong for Umbria. It all started in 1940 when Ornello Bizzarri built his roastery in Perugia, Italy. Since then, the art of roasting has been passed down through three generations to Emanuele Bizzarri, who oversees Umbria in Seattle today. As a full-service, wholesale coffee roaster, it is a passion of Caffe Umbria to blend different types of coffee from all over the world to make the perfect roast with the essence of Italian style.
You can relax in style at one of their local Pioneer Square or Ballard cafe's and enjoy a cup a coffee with a complimentary piece of chocolate.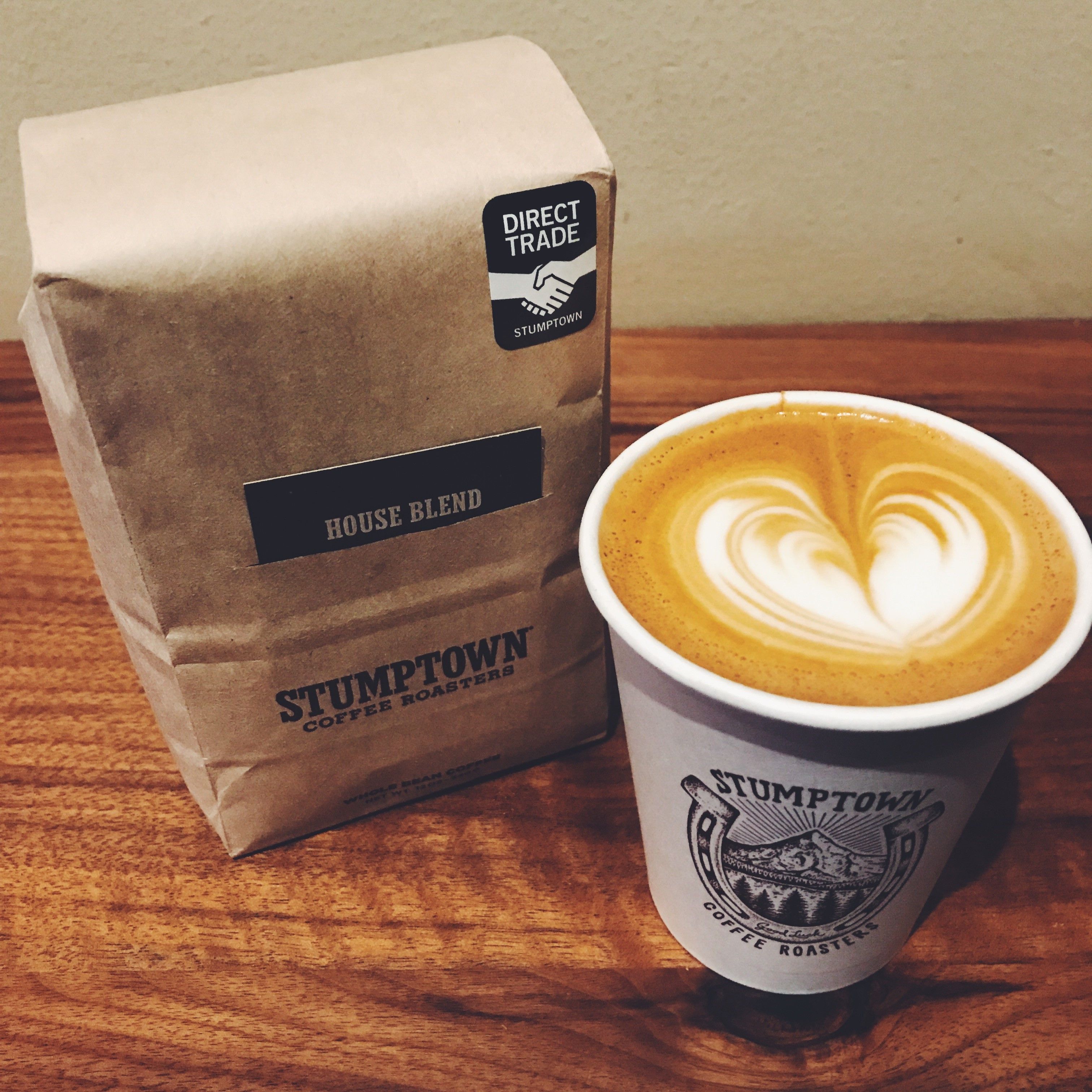 "The perfect cup of coffee...with hipster flair"
Originated in 1999 by Duane Sorenson, Stumptown is a coffee roaster and retailer based in the PDX (Portland, Oregon). Known for their business practices and standards of quality, Stumptown does coffee the right way. They believe in paying the fair price for coffee beans, visiting the farms, making lasting connections with the farmers, and everyone involved. Stumptown has "revolutionized the coffee business" by being a big part of the third wave of coffee movement. It is more than just the coffee for the Stumptown Green Team. It is the stories, the connections, the knowledge, and the people that result in that perfect cup.
We encourage you to try a cup of Stumptown coffee yourself, either in Seattle or the PDX. Your taste buds will thank you for the perfectly balanced cup of coffee and your inner hipster will be overjoyed.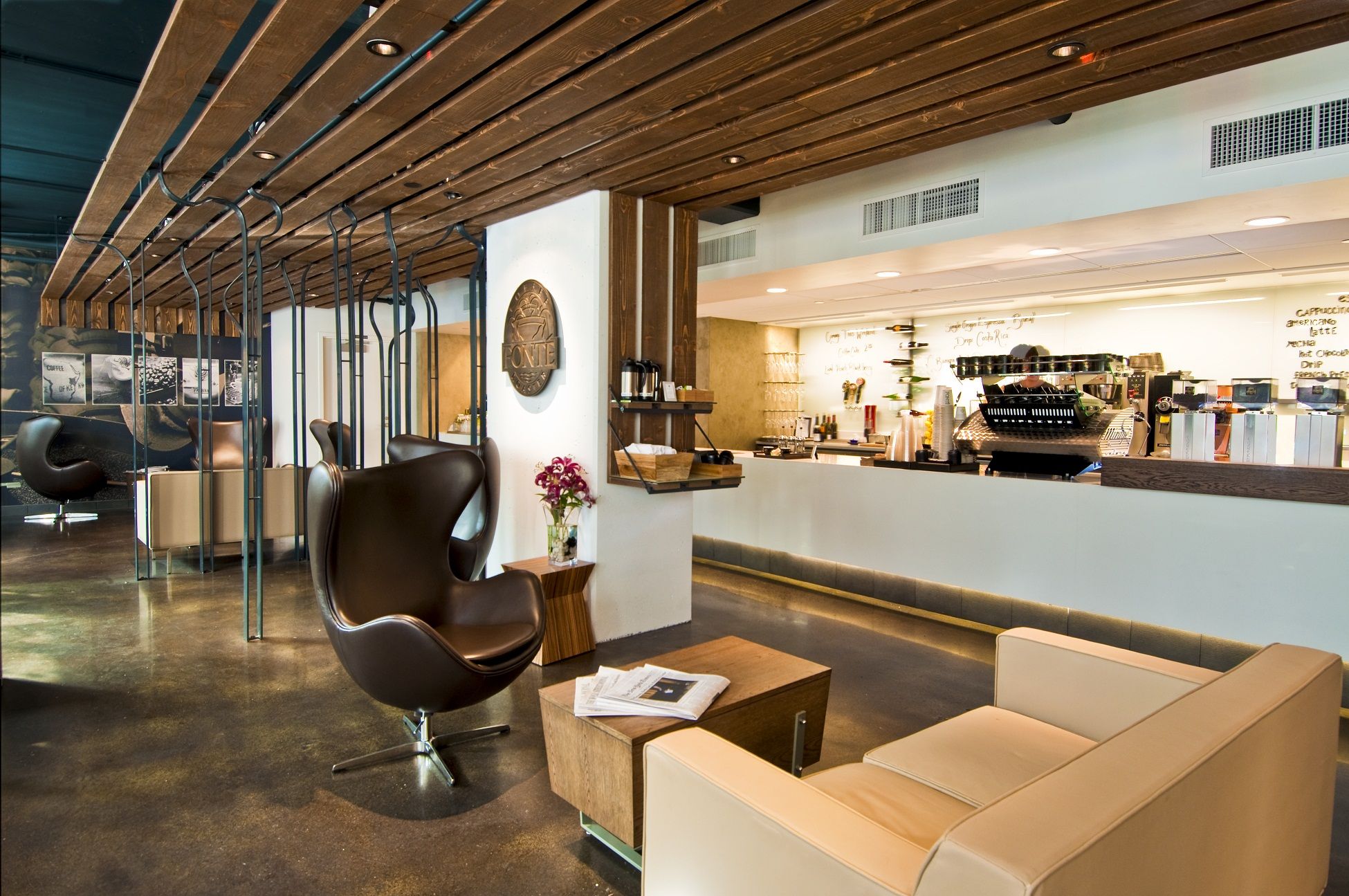 "Great for food"
Founded in 1992 by Paul Odom, at the time, an ambitious youngster, was set out to create the finest coffee and espresso blends in the world with the help of Master Roaster Steve Smith. Fonte was one of the city's first roasters and one of the only roasters that shipped their coffee fresh within 24 hours of roasting. Fonte's mission is still to "source the finest coffees in the world, roast them to perfection, and serve a beautiful experience in every cup."
Besides the specialty coffees, Fonte is a great place for food as well. This place is perfect for a quick drink, to sit with friends, for a meeting, or for a leisurely breakfast or lunch. The food is really outstanding.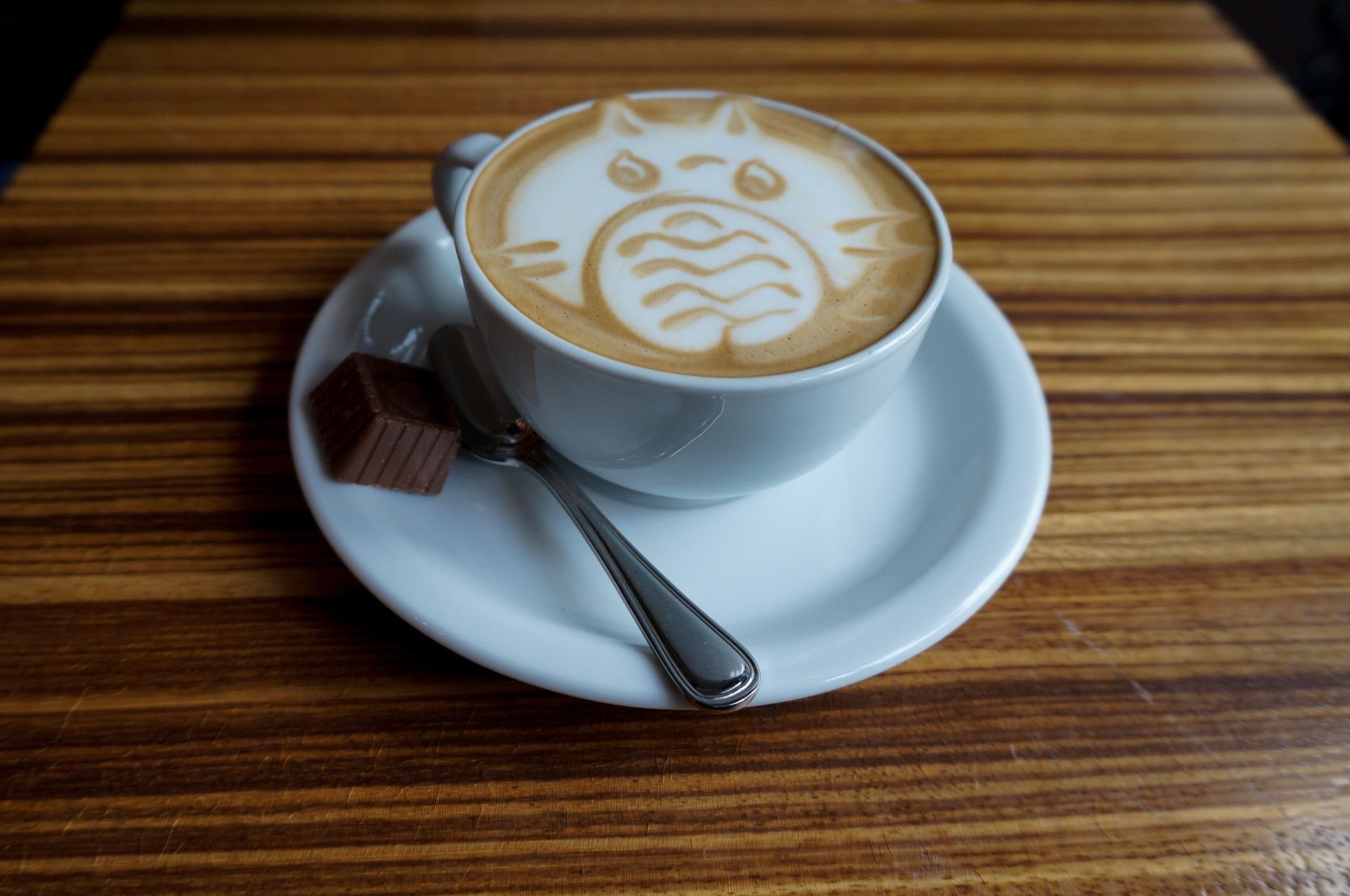 "Great for latte art"
A small family owned and operated coffee shop that was established in 2011 in the Moore Hotel. A local favorite for latte art, (check out their yelp page!) yummy waffles, and sandwiches. Moore Coffee is an amazing local cafe that uses some of our favorite beans from D'Arte.
Go try it out for yourself!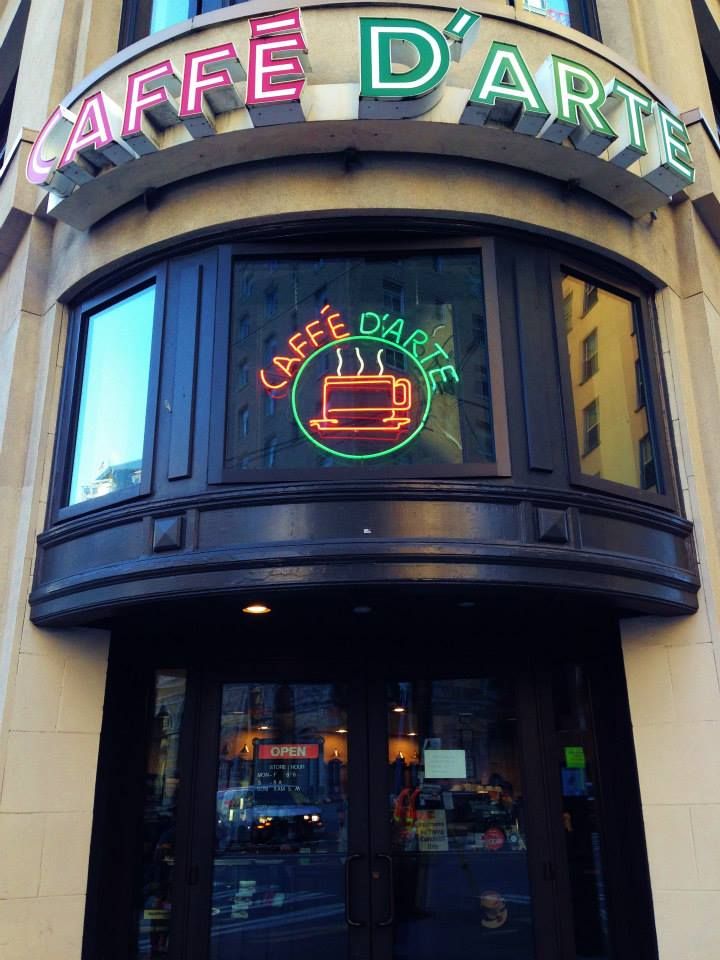 "The best coffee beans in Seattle?"
Started by Mauro Cipolla after he moved from Italy in 1970's, Mauro set out to create a coffee roasting company of quality. With training in Naples under a Master Roaster before his transition to the North West, Mauro has since perfected Italian style coffee. Caffe D'arte is known for quality and award winning coffee full of tradition and flavor.
No arguing from us on the best beans in Seattle. Come for a drink and leave with a bag of coffee beans for home or to give a friend.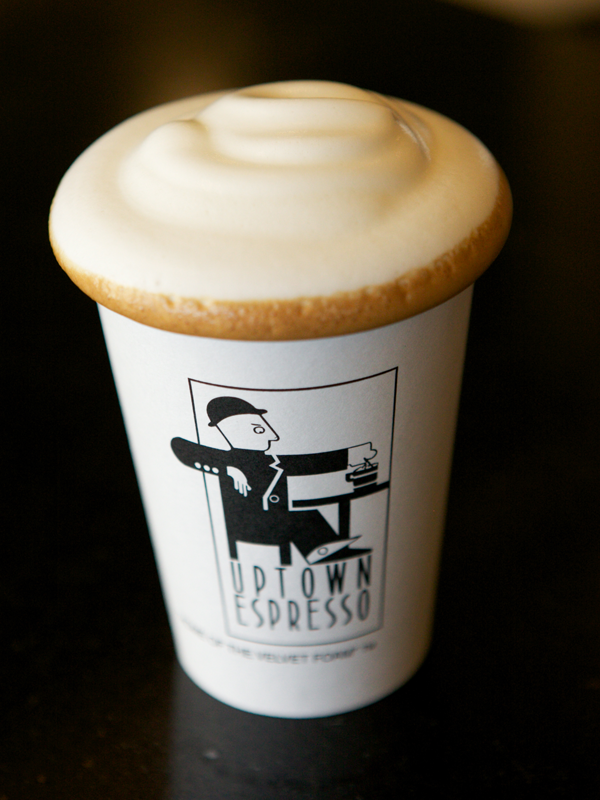 "Best place to study or hold a meeting"
Uptown espresso is known as "home of the velvet foam" here in Seattle. The velvet foam is Uptown's signature and what makes their coffee so special. Each drink is topped off with a plush dreamy pillow of frothed milk. Besides their luscious coffees, they also offer baked goods made from scratch and host a large space in their cafe's to study.
This place is great for holding a quick meeting or grabbing some wifi.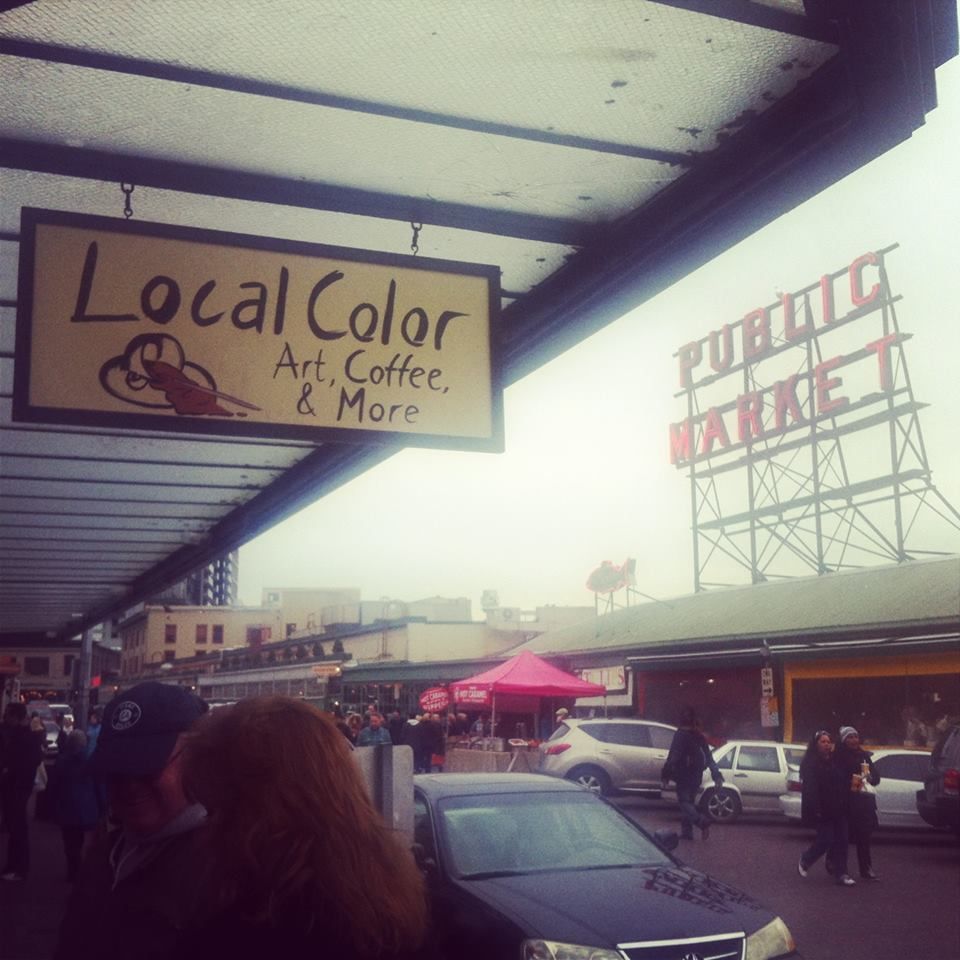 "Best place to grab coffee in Seattle's Pike Market"
In the heart of Pike Place, Local Color is an espresso bistro serving Caffe Vita and is also a space for local artists to hang their work. Even Will Farrell likes this place! So much so that he did a movie launch in the space. It's a Seattle original and a must stop by.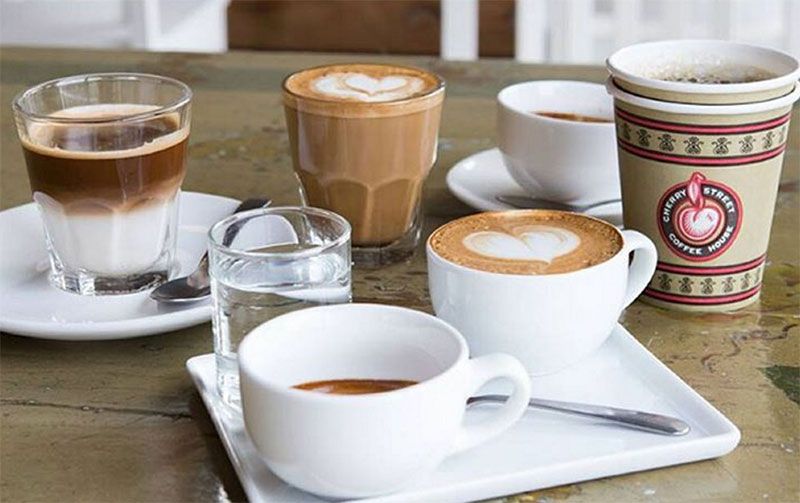 "Best place to grab an indulgent drink"
Family owned and operated, Cherry Street Coffee House has been serving Seattleites since 1997. With 10 different locations and a community driven attitude, it is a popular cafe among the city. What is really nice about Cherry Street is that the menu is full of delicious drinks and food. Their Milky Way Latte is out of this world!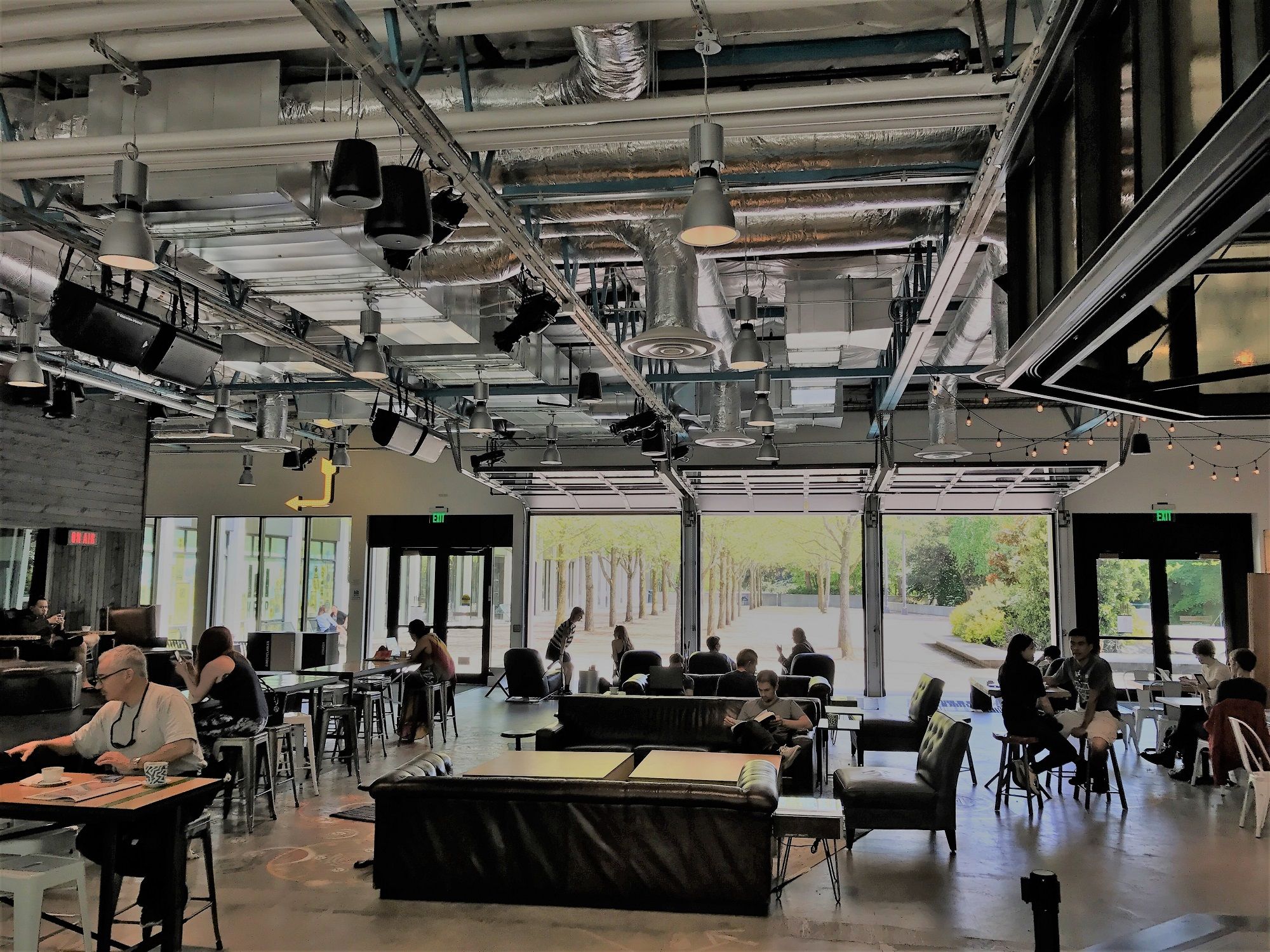 "Best Place To See A Rock Star"
"La Marzocco has been the leader in espresso machine innovations since 1927." Leading in many firsts and pioneering the way for the specialty coffee community since the 1980's, La Marzocco is all about educating the community about quality coffee and providing the right equipment to the baristas in Seattle.
Located in the KEXP building, this place is outstanding, fun, hip and cool. You can learn about coffee and brewing it. You can listen to great music while you drink your artfully crafted cup of coffee.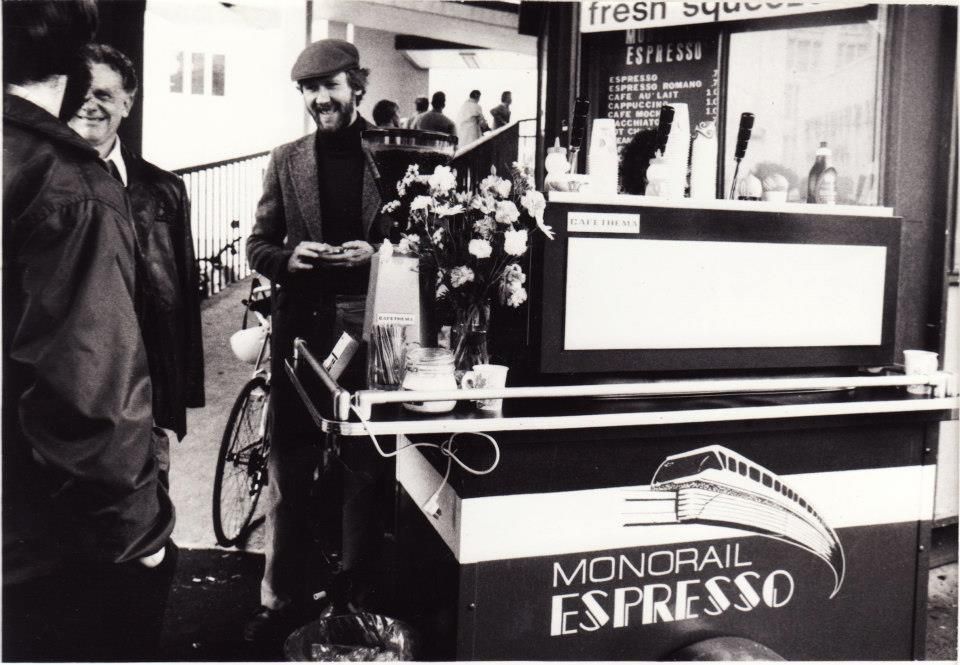 "Best place to get a Coffee while Shopping"
Known for being the first coffee stand in Seattle, Monorail Espresso first opened as a coffee cart experiment to see if there was a market for coffee sold on the street instead of a brick and motar shop. The model proved to be successful and the business moved to a walk up window. Now located on Pike St, with a second location in the lobby of Columbia Center, Monorail Espresso is another classic Seattle coffee spot.
Grab a quick coffee on your way over to Nordstrom!