Jennifer and her daughter Savannah had an apartment, but they wanted a home with a yard and neighbors that Savannah could grow up knowing and playing with.
A few things on her must-have list? A nice yard, located in a good school district, yet not too far from my work as Jennifer a Flight Attendant and does turn around trips to be home every day with her daughter.
She loves the outdoors, travel, and is pretty social so the home that she bought is perfect for her and Savannah because she has the space to entertain!
Important Factors...
Jennifer knew our Warmack Group Realtor, Beth, through their social circle and had a friend speak highly of our work with her.
Jennifer told us that Beth, in particular, understood her needs having children of her own. That Beth is nothing short of a professional and worked hard to be there to view homes even meet at open houses.
She realized early she could eliminate a lot of homes immediately just by driving past myself. One Saturday Jennifer looked at 14 houses, 7 were open houses, and eliminated 12. This made her time going to see homes far more efficient with Beth. Beth was also phenomenal with connecting her with amazing financing agents and all other house related items and questions. When they looked at houses she immediately noticed things Jennifer could have missed and had great ideas for others on potential.
Jennifer said that "Beth listened to my wants and when I found this house (which was only listed for 5 days before reviewing offers with no open houses) Beth was on top of going to see it with me and just as excited when we walked through knowing it met and exceeded all my wants and needs in a home.
The thing is you never lose anything having an agent when you're a buyer. A good real estate agent makes all the difference. The first home I owned in Bellingham showed me the huge value in this from both sides."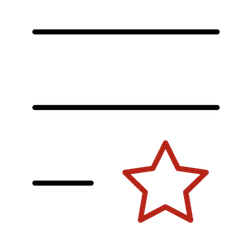 Surprises...
There were 7 offers on the house and one higher than Jennifer's offer. Beth wrote up a proposal that was appealing to the sellers and showed them that she was very serious and solid. We did a closing in under 30 days thanks to an incredible team.
The initial lender, however, started applying pressure tactics on a loan rate that Jennifer was not comfortable with and also started trying to renegotiate his rate when he knew we were under the gun. Beth lined her up immediately with a great lender who had better rates and treated her with respect and dignity. She also addressed the matter with the prior guy.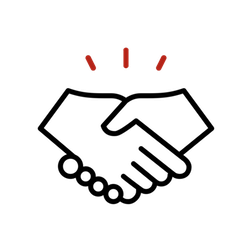 "Beth had my back at every turn and any hiccup she was on top of despite the hour."
- Jennifer Bruce
Advice...
Always get a good real estate agent! One that listens to what you want and will work for you. It's all the difference between getting the home you want and with minimal stress. Also, be willing to do the footwork and go view homes and their neighborhoods before dragging out your agent. It will greatly help and streamline and narrow things down for everyone.